News / Local
Zanu-PF Young Turks plot surprises
13 Mar 2023 at 22:04hrs |
Views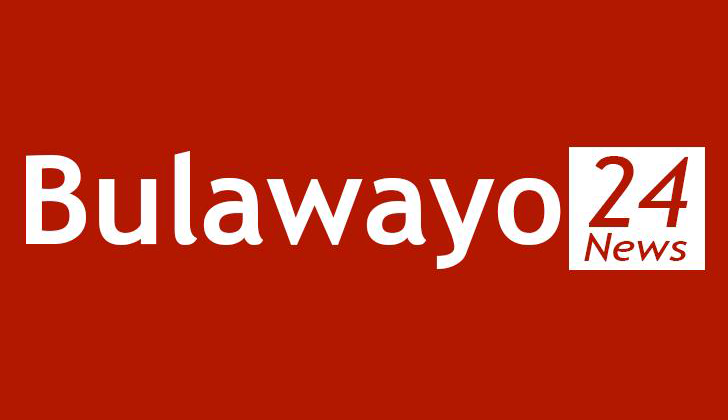 DAGGERS are out in Zanu-PF as aspiring youthful candidates turn on the heat on the party's old guard ahead of the ruling party's primary elections.
It appears the ruling party has opened up the floodgates on all aspiring candidates to openly challenge the old guard, which has reportedly widened fissures in its rank and file.
A snippet of the ensuing internal tussles shows that even some spent forces are hoping to rebound.
Aspiring candidates submitted curriculum vitaes over the weekend and there was an array of surprises, with former Zanu-PF youth boss Kudzanayi Chipanga hoping to make a surprise comeback in the Headlands constituency in Manicaland province.
He is set to challenge Vice-President Constantino Chiwenga's ally Christopher Chingosho and young farmer Farai Mapfumo.
Chingosho is a former Local Government deputy minister.
Unconfirmed reports say Chipanga had a private meeting at State House recently with President Emmerson Mnangagwa, where he was advised to contest in Headlands.
Chipanga is a former Makoni West legislator, where Information Communication and Technology minister Jenfan Muswere is the incumbent.
Mutare businessman Esau Mupfumi is eyeing the Mutare Central seat, having migrated from Dangamvura/Chikanga constituency which has been split into two — Dangamvura and Chikanga — after the recently-gazetted final delimitation report.
Mupfumi will fight businessman Resistance Mundembe, an alleged Chiwenga ally.
Mupfumi will, however, enter the race with an added advantage of having mobilised enormous grassroot support.
Pamela Razemba has also expressed interest in the constituency.
Chiwenga's cousin, Shepherd Nyika is vying for Makoni Central constituency and has been raising mudslinging concerns.
A source close to Nyika said: "There is a lot of mudslinging on social media. Families are being attacked on social media. There is dirty politics."
Newcomer Gilbert Muponga and former Agricultural and Rural Development Authority (Arda) board chairperson Basil Nyabadza are also in the race for Makoni Central.
As the race for representation hots up, Mines deputy minister and Sanyati legislator Polite Kambamura allegedly hired a militia to violently disrupt a Zanu-PF inter-district meeting at Nyimo business centre in his constituency recently.
The case was reported to the police under RRB5413524.
Several party officials who spoke to NewsDay alleged that the hired youth militia was under instruction to beat up Zanu-PF district chairpersons from Arda, Rusvingo and Nyaunde, perceived as blocking Kambamura's re-election bid.
Kambamura faces lawyer Thembinkosi Magwaliba.
Cabinet ministers Sekai Nzenza (Industry and Commerce) and Felix Mhona (Transport) will square off for the Chikomba South seat after the new delimitation boundaries abolished one of the three constituencies in the district.
Mhona is currently Chikomba Central MP, while Nzenza is Chikomba East legislator.
Proportional representation youth quota Member of Parliament (MP) Tatenda Mavetetra will also face off Chiwenga's right-hand man and Health deputy minister John Mangwiro for the Chikomba West seat.
In Bulawayo, Finance minister Mthuli Ncube is eyeing the newly-formed Cowdray Park constituency, while Bulawayo South legislator and Industry deputy minister Raji Modi will seek re-election to represent the same constituency in the upcoming elections.
On Friday, Zanu-PF Bulawayo spokesperson Archibold Chiponda said the party had started accepting CVs for all aspiring candidates for both ward and constituency seats.
"We will be able to give you a full breakdown after the circular is released and we have since called for CVs as a province," he said.
The aspiring candidates were busy at Davis Hall in Bulawayo submitting their CVs amid concerns that they were not given enough time to prepare their documents.
An internal Zanu-PF Bulawayo source, who preferred anonymity, said the process was a major scandal.
"The national commissariat is up to something bad. How can they give one day for CVs submissions? That means they wanted to favour their people who were privy to the information about the deadline.
"The submission should be redone because it left a lot of people out. Why so much hurry on internal primaries? We won't vote for imposed candidates, tell them. For sure, the votes will be lost," the source said.
When contacted for comment, Zanu-PF national political commissar Mike Bimha said: "We are yet to record any disturbances in preparation for the primary elections."
Campaign posters seen by NewsDay in Bulawayo showed that Solomon Mandaza was eyeing Bulawayo North, Tendai Charuka — Bulawayo Central and Godknows Benjamin Manimanzi — Mpopoma-Mzilikazi.
In Matabeleland South, some of the candidates who have entered the race are Qhubani Moyo for Insiza North, challenging the incumbent, Farai Taruvinga who seeks re-election, while Fisani Moyo Manala eyes Gwanda-Chitaudze constituency.
Moyo is a former Zimbabwe Electoral Commissioner commissioner.
He will be seeking representation in the National Assembly on a Zanu-PF ticket, for a seat he previously lost to the ruling party while he was in the opposition MDC.
Source - The Standard