News / Local
Murewa South snubs fly-by-night politician
13 May 2023 at 18:30hrs |
Views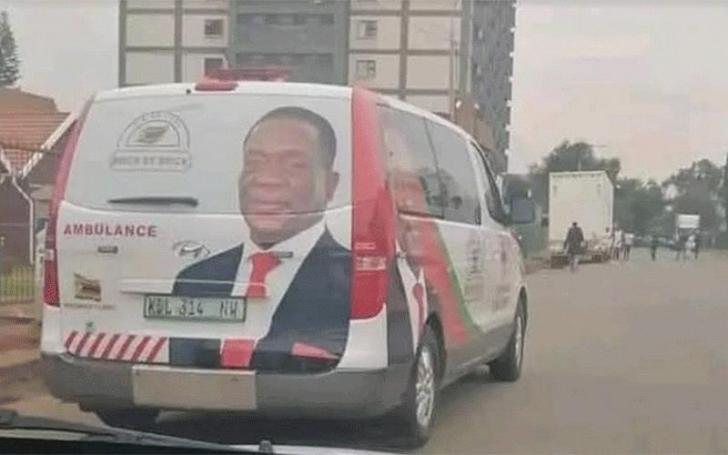 It is a warm afternoon in the serene picturesque rural Jekwa in Murewa South, Mashonaland East province.
The peace is disturbed by the roaring sound of a helicopter landing at one of the homesteads in this poverty-stricken community.
Villagers from a distance flocked to witness the flying machine and of course, curious to know why it had landed in their area.
A rich young man, Tawanda Chenana, had flown to this area in a chartered helicopter for a family gathering.
Some politicians saw an opportunity to lure him into politics.
In no time, meetings were held, dialogues conducted and top politicians in the area resolved to push Chenana to stand for the Murewa South parliamentary seat on the ruling Zanu-PF ticket.
To sell his profile, Chenana was nicknamed Chikopokopo, derived from his grand visit to his home in a helicopter.
From Zanu-PF district co-ordinating committee (DCC) members to party provincial bosses, Chikopokopo became a darling to many and campaigns began.
He was seen with DCC members all the time, who told the people that he was coming in as an "investor," not a politician eying a seat.
With the blessings of influential and party bigwigs, Chenana started campaigning through various developmental projects as well as sponsoring party events.
While others were being barred from campaigning, Chikopokopo was being disguised as an "investor" whose mandate was to bring meaningful development to Murewa South constituency, popularly known as Macheke.
The area, despite its proximity to major cities and towns is reeling under abject poverty and underdevelopment despite heavyweight politicians such as the late minister Joel Biggie Matiza, having represented it in Parliament.
More rallies and meetings were held in this constituency where Chikopokopo emerged as the top sponsor and received showers of praises from the party leaders who were always around him.
The gang surrounding Chikopokopo devised ways to sell him and at least have him endorsed as the candidate for Murewa South constituency despite him having no roots in the party structures in this area.
He then bought a vehicle for the a party affiliate organisation Teachers4ED, that was unveiled at a number of meetings where hangers on sold Chikopokopo's name.
Using social media, his team then revealed that he had bought two ambulances for the constituency. For months, the campaign team used the two ambulances that were then stationed in South Africa as a bait to the electorate.
Before President Emmerson Mnangagwa had received the ambulances, the whole of Murewa South constituency was aware of the existence of the vehicles.
Social media platforms across the constituency were awash with the ambulances, still with their South African registration plates on.
Upon their arrival in the country, Mnangagwa was meant to commission the second-hand ambulances.
The ambulances were supposed to be dispatched to Jekwa and Macheke clinics.
A campaign rally was organised at Jekwa led by senior Zanu-PF officials, with the agenda being to campaign using one of the ambulances. The ambulance destined for Jekwa broke down along the way due to the bad state of the roads.
The organisers had to take the ambulance destined for Macheke clinic to Jekwa instead. The Macheke ambulance was eventually delivered a day before the Zanu-PF primary elections.
Rude awakening
Zanu-PF held its primary elections on March 25 in which Noah Mangondo emerged victorious. Despite efforts by senior Zanu-PF officials to push Chikopokopo to victory, he came a distant third in the race that had four contestants, among them incumbent legislator Nyasha Masoka.
Despite being commissioned by Mnangagwa, the Jekwa ambulance failed to reach its destination and is still absent at the clinic.
Some Zanu-PF politicians said it was a bad move to take the low-profile Hyundai vehicles as ambulances to remote areas like Jekwa.
Source - Newsday