News / National
Masendeke's brother nabbed for robbery, kidnapping police officer
23 Jun 2017 at 06:38hrs |
Views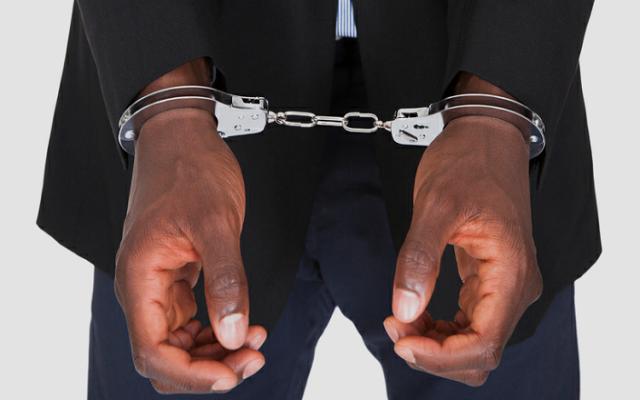 NOTORIOUS robber cum-murderer Edmond Edgar Masendeke's younger brother Andrew has been arrested for allegedly robbing and kidnapping a police officer among a raft of charges including seven counts of robbery, attempted rape, unlawful entry and carjacking.
Edgar Masendeke was half of the infamous crime duo of the 1990s with Stephen Chidhumo. They are known – together with two others – for being the only prisoners to ever successfully escape from Chikurubi Maximum Prison in 1995.
The two armed robbers and murderers are considered among the most infamous in the country's history.
The escapees were later re-arrested after resuming their crime spree and sentenced to death. They were hanged in 2002.
The younger Masendeke and his three accomplices together with two other suspects Matrimony Nyathi and Sydney Mangisi who are still on the run, terrorised miners and businesspeople in the Midlands province and Bulawayo getting away with more than $25 000, a vehicle and six rifles.
His accomplices Tapiwa Chimuti (29), Anyway Madala (27) and Simbarashe Machiritsa (40) who are related and are all from Ascot Infill high-density suburb in Gweru, have since been sentenced to a collective 188 years after being linked to a spate of armed robberies committed in Bulawayo, Zvishavane, Gweru, Shurugwi, Kwekwe and Kadoma. Chimuti was sentenced to 91 years, Madala 76 and Machiritsa 21.
Masendeke allegedly fled to Birchenough Bridge where he changed his name and started operating a pirate taxi. However, luck ran out for Masendeke when he was involved in an accident in Chipinge and killed one person on the spot.
He was arrested after police got a tip off.
Masendeke, of Mukarati village under Chief Mukaro in Gutu, yesterday appeared before Gweru Provincial Magistrate Mrs Phathekile Msipa facing seven counts of robbery, attempted rape, unlawful entry, carjacking and kidnapping.
He was not asked to plead and was remanded in custody to today for confirmation of his warned and cautioned statement.
The State led by Mr Ernest Mzembi alleged that during the period extending from February to June this year, Masendeke and his five accomplices committed a series of robberies in the Midlands and Bulawayo and kidnapped a police officer.
Mr Mzembi alleged that on February 19 this year, and at around 8 PM, Masendeke robbed one Sergeant Alfred Zvapera, a police officer stationed at Gokwe Traffic, before kidnapping him and his girlfriend.
Sgt Zvapera surrendered himself at Nkulumane Police Station and claimed three armed men kidnapped him and his girlfriend in Gokwe and drove around committing robberies.
He is on suspension pending finalisation of his court case.
Mr Mzembi told the court that Sgt Zvapera was driving a Toyota Noah in Mapfungautsi Extension high density suburb near Kambasha Business Centre in Gokwe when Masendeke and his accomplices stopped him purporting to be looking for transport.
The court heard that Sgt Zvapera, who was with his friend Ms Faith Ngwenyenyi, stopped the vehicle and the accused persons immediately produced a pistol demanding money and other belongings.
Masendeke allegedly fired one shot in the air and ordered the complainant to hand over his vehicle keys to them.
Sgt Zvapera, the court heard, surrendered the keys and his police identity card, a Lenovo A2020 cellphone and $4.
Mr Mzembi said Masendeke and his accomplices forced the two into the vehicle and drove to Zesa offices where they ordered Sgt Zvapera to disembark from the vehicle and blindfolded him with a piece of mutton cloth before stealing fuel which they put into the complainant's vehicle.
Masendeke's accomplices allegedly drove the vehicle to Bulawayo together with the complainants, where they kept them hostage for two days before releasing them.
Police recovered the vehicle and guns which were used during the robberies and the property has since been forfeited to the State.
The gang also robbed mines and business people of money, vehicles and rifles.
Source - chronicle