News / National
War Veterans in full support of Jabulani Sibanda
21 Jun 2012 at 08:25hrs |
Views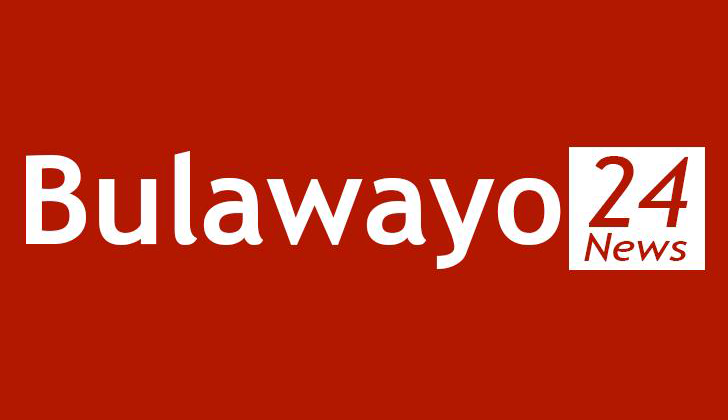 SIX provinces of the Zimbabwe National Liberation War Veterans Association (ZNLWA) have come out in full support of their national chairman, Jabulani Sibanda, and described a group of former freedom fighters calling for his ouster as rebels.
The war veterans said the people who are opposed to Sibanda's leadership were rebels who were not credible members of ZNLWA.
At the weekend, some officials who claimed to represent ZNLWA reported that they had passed a vote of no confidence in Sibanda, whom they accused of refusing to support the traditional cleansing of war veterans at Njelele Shrine in Matobo District.
However, in separate interviews this week, war veterans leaders in Bulawayo, Midlands, Masvingo, Mashonaland West, Matabeleland North and South provinces said George Kativhu who claimed to be ZNLWA publicity secretary and Monica Mguni Sikhosana, who was also quoted at the weekend denouncing Sibanda, were rebels who were bent on causing confusion within the ranks of the former freedom fighters.
"As war veterans we do not know anything about the so-called vote of no confidence on our leader Jabulani Sibanda. We do not even know the people who are calling for his ouster," said Themba Ncube, the provincial war veterans chairman in Bulawayo.
"Mguni Sikhosana is a war veteran but she is not a member of ZNLWA. We do not know who is George Kativhu. Our publicity secretary is Retired Major James Kaunye, who comes from Manicaland."
Ncube said it was not proper for the group to seek to conduct cleansing rituals at Njelele, which is a sacred shrine for rains and ailments.
He said during the liberation struggle freedom fighters such as the late Vice President Dr Joshua Nkomo never visited Njelele but went to Dula and Zhilo shrines that were meant to serve political purposes.
Elliot Mnkandla from Matabeleland South said Kativhu should not mix cleansing rituals with war veterans issues. He said the group should stop causing confusion.
"What these people are saying is utter nonsense. They are renegades who have no right whatsoever to give a vote of no confidence on our leader. They are not even members of the war veterans' association," said Mnkandla.
"They should stop mixing Njelele issues with our association. Let them be warned that if they come here again without approval there would be an uproar. Njelele is for everyone and if they want to come here let them follow procedure and respect our leaders."
The war veterans provincial leaders said those who wanted to conduct cleansing ceremonies at Njelele should first explain their motive to the nation.
"That is a lie. As war veterans in Masvingo we have never thought of that. We are not in light of who they are and what they want," said Spencer Mandipaka, who is Masvingo provincial war veterans' secretary.
Midlands war veterans chairman Tozivashe Shumba said the call for the ouster of Sibanda was null and void.
"That is a non-starter. As war veterans we do not discuss our issues in the media. Those are mad cows and we doubt whether they are true war veterans. Cleansing is only known by our forefathers and chiefs and we only know about the AK47," fumed Shumba.
"This is the work of the enemy that has infiltrated our ranks. Our strength is presented in the leadership of Sibanda and we do not create structures in the media. Our association is not out to cleanse anybody and Sibanda is not a leader of cleansers but war veterans.
"Zimbabweans should feel pity for these people. If cleansing is needed we have the chiefs and relevant people to spearhead that."
Matabeleland North war veterans chairman Jonathan Nkanyezi also lashed out at the group.
"These are rebels who want to form a splinter organisation. They tried to come to Matabeleland North to entice us to leave the party but we refused and chased them away. As true war veterans we remain steadfast and loyal to our leader and we cannot change goal posts. All war veterans know that there are rebels in our midst," said Nkanyezi.
Mashonaland West chair Takesure Chimhere echoed the same sentiments.
"As Mashonaland West we do not agree with such a decision. It is us who chose Sibanda and those who are denouncing him are not our members. They are a splinter group that has no right to behave like that," she said.
Efforts to get comment from Cdes Mguni Sikhosana and Kativhu were fruitless, as they could not be reached on their mobile phones.
The uproar over Sibanda comes in the wake of recent visits to Njelele Shrine by people who purported to be war veterans and conducted unsanctioned rituals.
Sibanda denounced the group and distanced his association from their rituals.
He has also castigated the group calling for his ouster and described the move as "nonsensical".
Last month chiefs from Matabeleland South also condemned the unsanctioned visits to Njelele and vowed that the development should not be allowed to happen again.
Source - TC