News / National
Sandra Ndebele-Sibindi contesting in Zanu-PF primary elections
16 Mar 2023 at 16:08hrs |
Views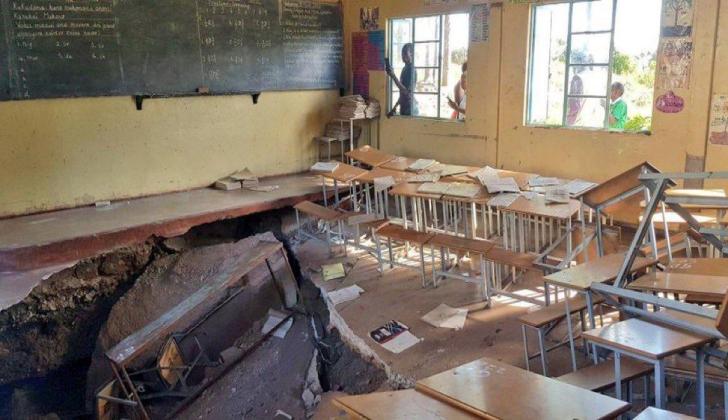 14 pupils injured after sinkhole opens up in classroom
Fourteen pupils at a Kwekwe school were treated for injuries on Thursday after a sinkhole opened up in the middle of their classroom – the consequence of illegal underground mining by gold panners in the area.
Authorities said 13 of the injured Grade 5 learners were treated and discharged, while one child had been admitted for further treatment.
Artisanal miners have been tunnelling under Globe and Phoenix Secondary School in search of gold. Previous warnings by the school's management and local MP dating back more than a year have largely been ignored.
Kwekwe Central MP Judith Tobaiwa, who visited the school on Thursday, said: "It's not long ago I recommended immediate action after having visited the school and noticed the signs. It's really important for authorities to listen."
In June last year, Tobaiwa visited the school and sounded the alarm over mining activities in the area.
She said at the time: "We've a mine which is less than 100 meters from the school. They are drilling and blasting while the children are in class.
"One of two things should happen: it's either we move the school and build another one in a safe place, or we move the mine because it's now becoming risky."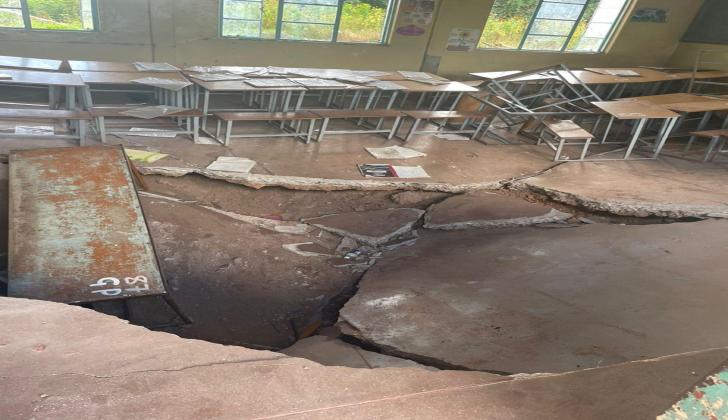 Horror ... 14 learners were injured after the floor of their classroom caved in at Globe and Phoenix Primary School in Kwekwe
Citizens Coalition for Change vice president Tendai Biti blamed the incident on "impunity" with which illegal miners operate in Kwekwe – most of them allegedly have feared Zanu-PF political godfathers.
He tweeted: "It's an indictment on the regime. Illegal, unregulated mining activities driven by Zanu-PF elites have become a major existential threat to Zimbabwe."
Biti called for a "major rethink on mining, mining laws and the environment."
"The current model of a sector dominated by exploitative multinationals with no value addition nor beneficiation is not sustainable. Nor the rampant illicit unlicenced small scale mining activities."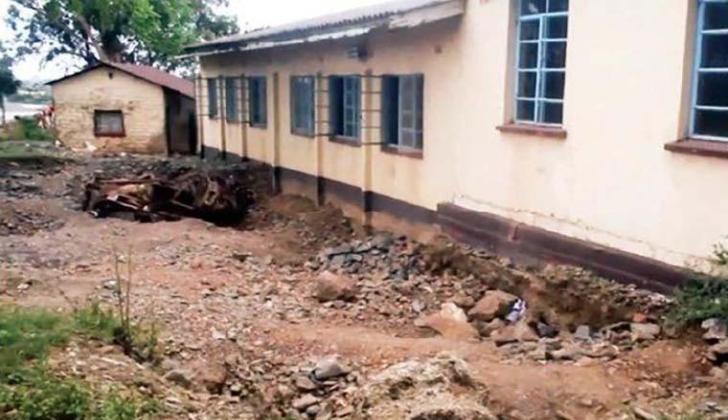 Jungle .. A scene outside one of the classrooms at Globe and Phoenix Primary School showing activities of illegal gold panners
Source - ZimLive