News / National
Mnangagwa commends long-standing relations between State and Catholic Church
20 Mar 2023 at 15:18hrs |
Views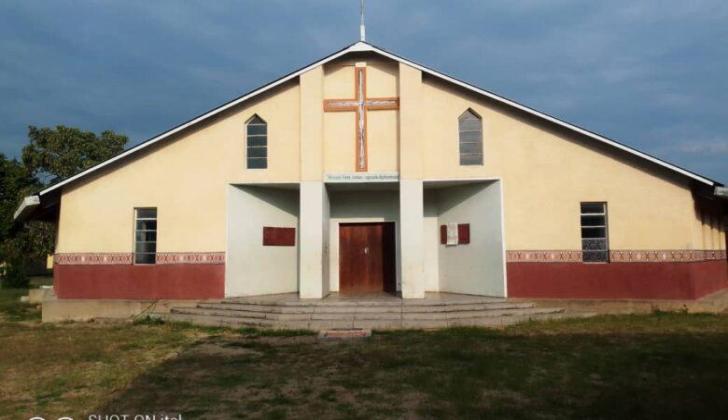 President Emmerson Mnangagwa has commended the long standing relationship between the Roman Catholic Church and the State, especially in the area development.
President Mnangagwa made these remarks during the St Joseph's Mission centenary thanksgiving mass that was held at the mission, Sunday.
The president was accompanied by his deputy, Rtd Gen Constatine Chiwenga, Minister of Defense Opah Muchinguri, Minister of Finance Mthuli Ncube, Minister of State for Provincial Affairs for Matabeleland South, Abednico Ncube, Minister of Tourism Mangaliso Ndlovu among others.
Addressing the congregants, President Mnangagwa said the mission played a pivotal role since the pre-independence era as it was the spiritual beacon for freedom fighters.
"We are grateful for the developmental work that is being done by the Church as a whole. It is bringing about such grea economic development," he said.
"St Joseph was a spiritual beacon for our freedom fighters. We need to revisit and reconnect with origins of this Mission. Part of the delegation that participated in the peace talks ahead of the signing of the Unity Accord were from this very mission. And they asked what the future held for the relationship that the Church had with the State."
President Mnangagwa donated an ambulance, two motor vehicles and US$50 000 to improve the efficiency of the Mission.
Mnangagwa said the State has constantly provided platforms for the Church to interact should there be need.
"The relationship between the State and the Church will forever stand. Even during the first dispensation, my former boss, the late Mugabe, was Catholic. Now, my deputy is also Catholic. That means directly or indirectly, the Church will always be represented in government."
President Mnangagwa urged the church clergy to work hard towards addressing social ills that are mushrooming in communities.
He said the hurch should also keep preaching peace, tolerance, unity and harmony.
"There are social ills that are tarnishing our moral standing. Issues of drug abuse among the youth is very worrying. Parents please do not spare the road and spoil the child. Discipline your children at home so that we may have safe communities," he said.
"Matabeleland region has had reports of bullying. This is completely unacceptable. Children who bully other children don't belong in schools. They should either be behind bars or in rehabilitation centers. We want a tolerant community which maintains peace and unity."
Source - cite.org.zw