News / National
Zimbabwe's capital Harare among bottom 10 worst liveable cities
20 Apr 2023 at 07:44hrs |
Views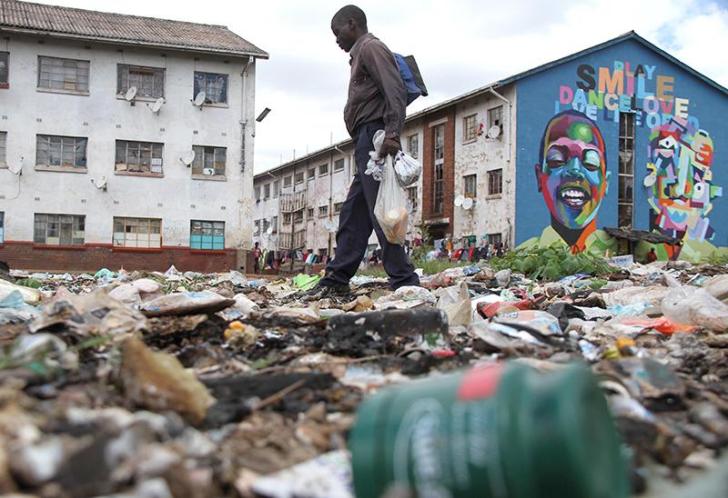 A leading research firm has ranked Harare among the bottom 10 worst liveable cities based on the Global Liveability Index, reflecting the country's socio-economic crisis which has caused dilapidation of infrastructure and basic amenities, The NewsHawks have learnt.
The index by British firm Economist Intelligence Unit (EIU) assesses living conditions across 172 countries around the world, basing on; stability, healthcare, culture and environment, education and infrastructure. Each of the factors is rated as acceptable, tolerable, uncomfortable, undesirable or intolerable.
Cities with a rating ranging between 80 and 100 are considered to have the highest standards of living, while those falling below 50 have severe restrictions.
The latest report ranked Harare as the 164th least liveable city, with an index rating of 44.0 which falls below the acceptable 50.0, placing it seven places above bottom-placed Syrian city, Damascus.
This has seen Harare join Algerian capital Algiers, Cameroon's Douala, Libya's Tripoli and Nigeria's Lagos, African cities who also made it into the bottom 10.
While the Covid-19 pandemic has diminished liveability, the average index score slightly rose to 73.6 (out of 100), up from 69.1 in 2021, but still has remained lower than the average of 75.9 reported before the pandemic.
Harare's healthcare also registered a meagre 20.8, the worst rating in the bottom ten while infrastructural is pegged at 35.7. However, Harare amassed a 66.7 rating in education, placing it higher above other countries in the bottom 10.
"The bottom ten cities in our rankings remain fairly stable, with none of the new cities dipping this low. As in previous surveys, living conditions remain worst in Damascus, the capital of Syria. Also scraping along the bottom are Tripoli in Libya, Lagos in Nigeria and Algiers in Algeria, which continue to score low across the five categories," the firm said.
"Wars, conflicts and terrorism are the biggest factors weighing down the ten lowest-ranked cities, of which seven are from the Middle East and Africa. Encouragingly, however, all of the bottom ten, apart from Tripoli, have seen their score improve in the past year as Covid-19 restrictions have eased, with both Dhaka (Bangladesh) and Port Moresby (Papua New Guinea) moving up three places each.
"Global prices for many goods, particularly food and fuel, rose sharply in 2021 and have since soared as a result of the war in Ukraine. Russia is a major oil and gas exporter, but together with Ukraine accounts for 30% of global trade in wheat, 17% in maize and more than 50% in sun flower seed oil."
EIU said a spike in inflation is set to put quality of life at risk, especially due to the Ukraine War.
As previously reported by The NewsHawks Harare's decline in infrastructure and social amenities has in the past been blamed over contention between government and opposition-led local authorities.
While the government has been blaming local authorities for dilapidation of infrastructure, such as roads, some of them have, in turn, blamed the Zimbabwe National Roads Administration (Zinara) for failing to provide sufficient funds for rehabilitation.
The socio-economic crisis affecting the country has also been worsened by illicit smuggling of gold and other precious minerals, which analysts say could generate revenue to curb poverty.
In the past weeks, corridors of power were shaken after revelations by a four-episode documentary by Qatari news channel, Al Jazeera showed that the country has been losing up to 50kg of gold every week in a racked featuring people closely-linked to president Emmerson Mnangagwa.
Part of the scheme includes self-styled prophet Uebert Angel, President Mnangagwa's controversial envoy, who in the documentary brags about being able to sign binding treaties, even without the President's knowledge, and controversial miner Henrietta Rushwaya, who was arrested in 2021 for attempting to smuggle 6.7kg of gold worth US$366 000 at Robert Mugabe International Airport in 2020.
Source - newshawks