News / National
'We won't bury Moreblessing until Sikhala is free'
29 Apr 2023 at 19:26hrs |
Views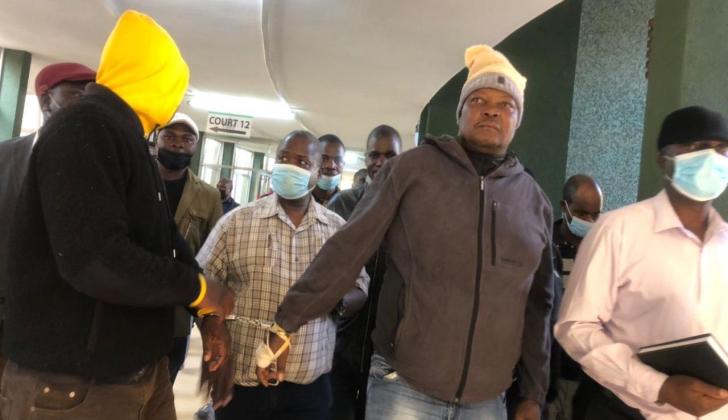 THE family of the slain Citizens' Coalition for Change activist, Moreblessing Ali, has told The NewsHawks that they are still waiting for the release of their incarcerated lawyer, Job Sikhala, to help them locate her dismembered body whose whereabouts are unknown since a controversial burial attempt in December 2022.
Washington Ali, brother to the deceased, said they do not know where the body was taken to when some family members attempted to bury Moreblessing at Mabvuku Cemetery in Harare without the consent of her children and the immediate family.
"We have no idea where the body is. We are waiting for Job to come out and continue to lead the family towards revealing the whole truth. Remember when they took or stole the body from Chitungwiza to where they said it was in Parirenyatwa, my family, our lawyer Job Sikhala and my nephew Silence were denied a chance to see the body; so that's where we will start from," said Ali.
Sikhala was arrested at his home in St Mary's on 14 June 2022 after addressing a prayer meeting for Moreblessing Ali in Nyatsime for allegedly inciting violence when he called for justice in her gruesome murder.
A month later, he was charged with obstruction of justice for calling out Pius Jamba, who was later arrested by the police as the main suspect, as the man behind Moreblessing's killing.
Sikhala was slapped with an additional charge of disorderly conduct earlier this month on an event that purportedly occurred in May 2022.
Sikhala also has two other charges that are before the courts, one on incitement of violence ahead of the July 2020 protests and communicating falsehoods.
Prospects of Sikhala coming out anytime soon are slim, but the family insists on waiting for a proper burial.
"Nothing yet; our position is very clear: until Job is out, we are not going to move an inch," said Ali.
Moreblessing was abducted from Chibhanguza shops on 25 May 2022 by the main suspect, Jamba.
She was missing for a fortnight before being discovered in a disused well at a plot belonging to Jamba's mother in Beatrice.
Her son is in hiding after he claimed suspicious men were trailing him.
Source - newshawks