News / National
Uproar over Mnangagwa's US$54m jet
01 May 2023 at 08:11hrs |
Views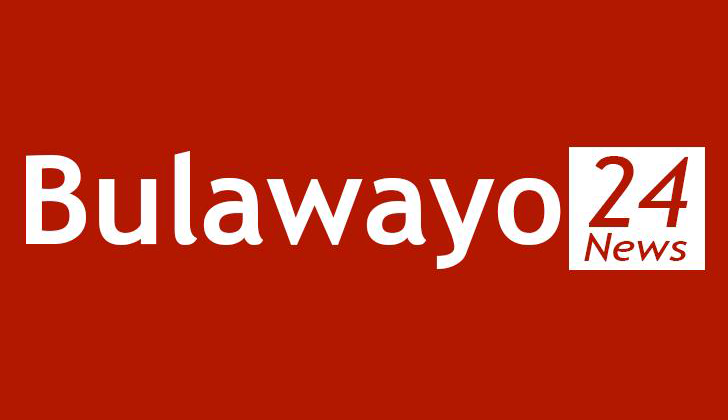 ZIMBABWEANS have angrily reacted to reports that President Emmerson Mnangagwa has acquired a US$54 million presidential jet — a Dassault Falcon 7X , at a time the majority of the population is wallowing in abject poverty.
According to reports, the aircraft was delivered in March, but it was not put into service until last week when Mnangagwa attended the Transform Africa Summit in Victoria Falls.
The Zanu-PF leader also used the jet when he accompanied King Mswati III of Eswatini to Bulawayo for the official opening of the Zimbabwe International Trade Fair on Friday.
Economists, social and political commentators yesterday accused the government of having misguided priorities, especially at a time when the country is suffering from years of economic decadence.
Economist Gift Mugano told NewsDay that the government was failing to prioritise sectors that were ailing due to economic decline.
"My arguments are guided by the issue of priorities. One of the major priorities for us as a country should be the health sector," Mugano said.
"The US$54m used to buy the jet could boost the health sector for a whole year (because) the money can be used in our ailing hospitals and clinics."
Mugano cited the case of ill-equipped emergency vehicles like ambulances and fire tenders that are failing to save people's lives after accidents.
"Not only that, when a patient is referred to a hospital, the health institutions cannot even administer a simple painkiller let alone basic treatment," he said.
Mugano added that Mnangagwa should emulate his Zambian counterpart Hakainde Hichilema who sold top-of-the-range vehicles reserved for the president to prioritise provision of public services.
"Besides our atrocious health sector, the education sector has also been on the decline and if parents don't afford to pay for private lessons in US dollars, their children are doomed," he said.
"This is a case of misplaced priorities, it does not augur well and has no moral suasion from the country's leadership."
Lawyer Sharon Hofisi said the acquisition of the presidential jet raised concerns from both an executive presidential system and constitutional democracy perspective.
"Firstly, in an executive presidential system, the President has considerable power and influence, but it is also crucial that the President is accountable to the people," said Hofisi.
"In this case, the purchase of a private jet for the President raises questions about accountability and transparency.
"The acquisition was not budgeted for, and the government has not been transparent about how the jet was paid for or who will bear the ongoing costs of operating the jet."
Hofisi noted that in a constitutional democracy, the government has a responsibility to use public funds responsibly and for the benefit of citizens.
"The purchase of a private jet for the President at a time Zimbabwe is facing numerous social and economic challenges raises questions about priorities and the government's commitment to addressing the needs of its citizens," he added.
Former Cabinet minister in the 2009-2013 Government of National Unity, Gorden Moyo expressed concerns about Mnangagwa's insatiable appetite for unbudgeted spending.
"The acquisition of a presidential private jet amid a sea of poverty, unemployment, inequality, ridiculous salaries for civil servants and appalling pensions of senior citizens, is indicative of a crisis of leadership, a lack of moral rectitude and a pervasive moral crisis that has shredded whatever remaining iota of hope that some Zimbabweans had in the second republic," Moyo pointed out.
"This is well captured by the Nigerian proverb, which says a fish rots first from head.
"The President has set an example for the rest of the oligarchs in Zimbabwe to dip their dirty hands into the national coffers and spend public funds on vanity projects and toys."
Describing the acquisition as "not only ridiculous, but also immoral", Moyo said it demonstrated government's misplaced priorities.
"With this kind of attitude, (Zimbabwe) won't even achieve its dream of becoming an upper middle income economy by 2030," he said.
He added: "This jet thing may work against the debt restructuring initiative led by the president of the African Development Bank Dr Akunwimi Adesina and the former President of Mozambique Joaquim Chissano.
"There is a real risk of this jet being impounded by the country's creditors across the globe.
"It's either President Mnangagwa was ill-advised on the issue of his jet or he has some deficiencies when it comes to emotional intelligence."
Centre for Natural Resource Governance director Farai Maguwu said while it was not clear where the money for the jet came from, this was a case of misplaced priorities and poor judgment.
"When you look at the condition of the country, our health system, infrastructure, it's all in shambles," Maguwu said.
"Life expectancy has significantly gone down because of a collapsed health delivery system.
"People are crying for basic needs like (painkillers) in hospitals yet Mnangagwa is spending such a lavish amount of money on a presidential jet."
Presidential spokesperson George Charamba and Information minister Monica Mutsvangwa were both not picking calls last night.
Information ministry permanent secretary Ndavaningi Mangwana said he was not aware of the development.
"I am not aware of any plane that was bought," he said.
According to media reports over the weekend, the jet, bearing the registration P4-SIM, appeared brand new.
Its first known flight, according to tracking service FlightRadar24, was a flight from Paris in France to Johannesburg, South Africa, on March 1.
FlightRadar24 identifies it with the International Civil Aviation Organisation code FA7X, short for Falcon 7X.
Last year, Treasury officials reportedly raised concerns about the huge bill for chartering aircraft for Mnangagwa, who — unlike the late Robert Mugabe — has been flying across the world using hired private jets. The Dassault Falcon 7X is manufactured by Dassault Aviation, a French manufacturer of military aircraft and business jets.
According to reports, the business jet has a large-cabin and a range of 11 020 kilometres, which means it can fly from Harare to London non-stop.
Source - newsday