News / National
Zimbabwe parents cry foul over forex fees
08 May 2023 at 06:10hrs |
Views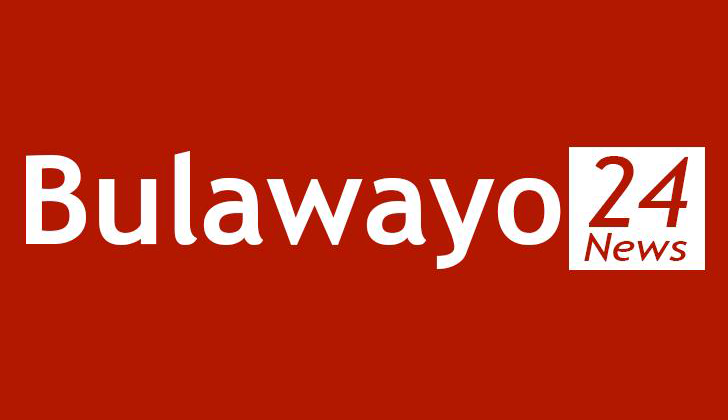 SCHOOLS open for the second term of the year today amid high hopes of smooth learning while parents have expressed concern over the increase in prices and fees by some boarding schools, which are now demanding full payment in foreign currency only.
The pegging of fees strictly in foreign currency is illegal and the Government has said parents should be allowed to pay the local currency equivalent at the interbank rate of the day.
Further, schools have been warned against unilateral increases in fees as they have to first seek Government approval, the Ministry of Primary and Secondary Education has said.
From as early as 7am to afternoon the Bulawayo city centre was a hive of activity as parents and guardians conducted last-minute shopping as they accompanied their children to board buses to different schools in the Matebeleland region.
Informal traders, transport operators, and fast-food outlets made brisk business from quick sales by pupils who flooded the City Hall, OK Mart, Hamara, and other pick-up points in town.
Parents of learners at the Methodist-run Thekwane High School held hostage for more than three hours until 6pm, a school bus crew after authorities decided to enforce a resolution that those who had not paid the full school fees should not board the bus.
The school charges an average of US$500 per term in fees of which US$300 is paid in full hard currency with US$240 payable in RTGS at the interbank rate.
Senior master at the school, Mr Nqobile Phinda said the school was merely enforcing a resolution of parents at an annual schools development committee meeting.
"It's the parents that took this position, not the school administration. So, we have been here for more than two hours now," said Mr Phinda.
The situation was resolved upon the arrival of the SDC chairperson, a Mr Mugiyo, who gave a green light for the owing learners to board the bus but emphasised that parents must honour their pledge of clearing the debt at the agreed dates.
Mr Mugiyo, however, refused to entertain the news crew.
Earlier, Mr Mthokozisi Nkomo, a parent to a Form Three pupil at Embakwe High School in Mangwe District, said preparations for this term were difficult due to fees increases. He said fees have not only been increased but the school was now demanding foreign currency.
"The fees are currently at US$600 from US$400. This is a lot of money considering that it's not the only child that I have, and preparing for school is now difficult," he said. "Fees have been hiked and even if we have the option of paying half and clearing the balance month end, it's still very difficult because the money that schools are charging is not affordable as we do not earn forex."
"Yes, the fees are now really pathetic especially because they are not taking RTGS but I would not consider sending my daughter to a day school because of a lot of things," she said.
"Some of the obvious reasons are the water and load shedding that we are seeing because there is always no water. It means children will not get time to study when they are home but will end up using the time to go and fetch water.
"It's stressing for a child to be reading using a torch or worse a candle because there is no electricity, that is why I would rather suffer and starve as long as my daughter goes to a boarding school where I know some of the burdens will be lessened," said Mrs Ncube.
A parent to a pupil at Empandeni High School, Ms Anele Ndlovu, said she had to borrow money to be able to pay fees for this term. With her daughter in her final year, she said she did not want her to be disturbed academically.
"The fees are really high, especially for most of us who don't earn US dollars but I guess these are the sacrifices that come with being a mother," she said.
"My daughter is almost done with high school and I have seen how most children, especially girls, have a hard time adjusting if they're moved from boarding school to a day school. That is why I would rather starve but make sure my daughter gets everything she needs. "I hope she also sees the sacrifices that I am making and takes her studies seriously so that all my work is not in vain."
Others said while charging fees in forex only was illegal, it was the only way to hedge schools against loss of value for money as the local dollar was losing value against the greenback. They noted that forex payment guarantees the survival of schools in the face of inflation.
"It's just that as parents we sometimes take long to reason but charging fees in forex is a necessary move so that our children can eat well at school," said a parent who declined to be named.
"If not, we will end up being forced to top up for groceries. Being a parent comes with sacrifices so we just need to take it all in and do what is required."
"We will be on high alert, closely monitoring those schools that would have illegally hiked school fees. Any fees hike outside the stipulated regulations, which include parents' consent and approval by the permanent secretary in the Ministry of Primary and Secondary Education, is illegal. Schools should follow the ministry's policies and regulations," he said at the weekend.
Meanwhile, the Government has expressed its readiness for the term and ensuring the smooth opening of schools.
Last week, Cabinet reported that surveillance was being conducted in order to ensure that all health issues pertaining to schools and the safety of learners are attended to as part of the preparations.
In the same vein, the Zimbabwe School Examinations Council (Zimsec) has hinted that the June 2023 examinations are scheduled to start in mid-May, while security around examination papers is being tightened.
Source - The Chronicle