News / National
Zimbabwean-born Stephanie Travers now deputy head of Lewis Hamilton's Extreme E team
14 May 2023 at 11:45hrs |
Views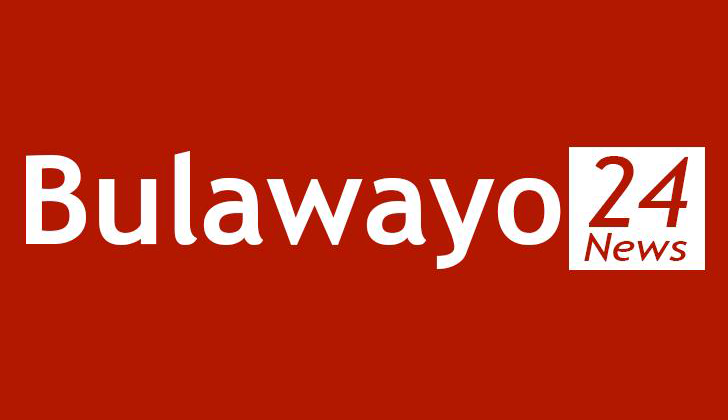 Lewis Hamilton gave Mercedes colleague "a moment I'll treasure for the rest of my life"
Lewis Hamilton has touched countless lives with his work on and off the Formula 1 track – and Stephanie Travers can certainly count herself among those people.
Born in Zimbabwe, her parents moved to Surrey in order to give their children better opportunities. Her father was an engineer so that, combined with her love for F1, meant that there was only one career path that she ever wanted to pursue.
Now, Travers is deputy team principal of Hamilton's Extreme E team X44 Vida Carbon Racing. Before that, she spent three years working with the Mercedes F1 team as a trackside fluid engineer, during which time Hamilton himself took her under his wing.
No wonder, then, she speaks about him with such admiration. Speaking to Mirror Sport about her work with the seven-time world champion ahead of this weekend's Hydro X-Prix in Scotland, Travers never fails to refer to him by his proper title.
"Sir Lewis was such a great mentor to me and someone who I really looked up to," she said of her time with Mercedes. "Even before going into the sport, he was that representation to me and that person who made me believe there was a space for me within the F1 environment.
"So, after getting into the sport, being on the same team as him was just a dream come true. He welcomed me with open arms along with the entire team and also had a real interest in where I see myself in the future and what I want to do in my career in motorsport."
That constant communication led to Travers joining Hamilton's Extreme E team last year as associate sporting director. Now, she has been promoted to the second-to-top job in the team as part of a new management structure in partnership with established motorsport outfit Rodin Carlin, with Stephanie Carlin as team principal.
Not only that, but Travers also works closely with Hamilton on his passion projects. She is new development lead at his foundation, Mission 44, which is working to change the motorsport industry and also the UK education system, with a view to providing underserved communities with a better chance of having more opportunities in life.
The push to provide more spaces for more women and people from different backgrounds and communities in the motorsport world is a huge topic right now. And Travers has already played a key role by making history during her time with Mercedes.
When Hamilton won the 2020 Styrian Grand Prix, she was the team member selected to collect the constructors' prize and, in the process, became the first black woman ever to stand on an F1 podium. "Honestly, it's a moment that I'll treasure for the rest of my life," Travers recalled.
"My parents were back home and I didn't have time to warn them that I was going to be on the podium! Just getting pictures and videos from my siblings afterwards. And my dad crying over how much I'd achieved after they had sacrificed so much coming over from Zimbabwe to the UK for a better education and opportunities in life.
"It was a real touching moment for me and I'm so thankful to Toto [Wolff, team principal], Sir Lewis and the team for choosing me to represent them and Petronas to collect that constructors' trophy. The message that was sent out to young girls and boys out there who don't see that representation and those people working behind the scenes, was also very important."
In a Mirror Sport interview in March, Extreme E driver Catie Munnings spoke of the importance of such visual messages. "We'd get a group of girls together and at the beginning of the day you'd say, 'Put your hand up if you want to be a Formula 1 driver' and everyone would say they thought only men can do it because every time they watch the TV, there's only men on the grid," said the Andretti driver.
" I can definitely agree with Catie on that," said Travers. " I had so many people after the podium moment reaching out to me on LinkedIn via their parents' accounts, or on Instagram, and people stopping me at the track for photos and to have a conversation.
"That little bit of representation, that short moment they saw me on the podium, sparked that interest in what I did behind the scenes and has inspired quite a few girls to go out and study chemical engineering, or to pursue the specific parts that they are interested in to then enter the motorsport sector."
In the motorsport world, Extreme E is leading the charge on diversity as the only championship in which every team has two drivers, one male and one female. " There was one race last season where Cristina Gutierrez was quickest of all on her lap!" said Travers of one of the X44 drivers, who won the championship last year when partnered with rally legend Sebastien Loeb.
There is also the Racing For All initiative, launched by the sport following the findings of the Hamilton Commission Report. Each team is allowed to hire an additional member to provide a step on the motorsport ladder for aspiring mechanics and engineers to gain vital experience in an industry which can be tough to crack.
And it is a process with which Hamilton is very much hands-on when it comes to his team. Travers said: " He's been involved behind the scenes with the team. We have the Racing For All initiative, last year with Jacob Alexander and this year Calvin Langat – all the candidates were reviewed personally by Sir Lewis before we decided who we would take on.
"He's very much on the sidelines but whenever we want to reach out to him, we can do. We just hope to make him proud at every single race weekend. But he's such an approachable person and someone you can really look up to and get advice from."
The most important takeaway of all, Travers believes, is that results for X44 both last year and in the season-opening Desert X-Prix in March were important evidence that providing an inclusive environment and building a diverse team does not have to come at a cost in terms of results.
"We've shown that, from the last race alone, that this doesn't have to compromise performance," she said with a note of pride audible in her voice. "We're super pleased with the result in the Desert X-Prix as it was the first time we had all operated together as a team.
"From that, we ultimately realised that performance is a long-term objective of ours, but we're never going to have to compromise opportunities for it. Change doesn't happen overnight, but this is a great step in the right direction and I'm very proud to be part of this team which is leading the way on that front."
In Scotland this weekend, and for the rest of the season, the goal is clear. "The course looks epic and it's going to be super quick, but also extremely slippery in places so very exciting. We're excited to get out there and see what we can do as a team. Hopefully, we can keep the winning streak going! But I'm so proud of where we are as a team all together and the progress we've been making."
Source - The Mirror (UK)