News / National
'Mnangagwa's govt weak'
22 May 2023 at 06:37hrs |
Views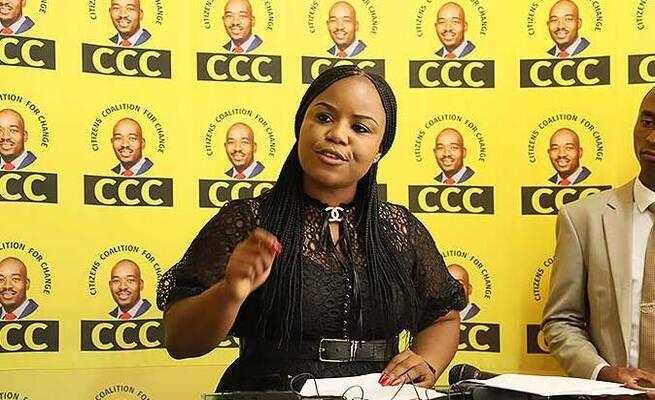 PRESIDENT Emmerson Mnangagwa's administration is weak and is capitalising on intimidation to gain mileage ahead of this year's harmonised elections, opposition Citizens Coalition for Change (CCC) spokesperson Fadzayi Mahere has said.
She made the claims last week while addressing international delegates at the Geneva Human Rights Convention.
Mahere is one of Zimbabwe's many political leaders arrested and convicted alongside the likes of Job Sikhala and Jacob Ngarivhume.
"It might surprise you that after repeated arrests and wrongful imprisonment, I have come here today to the UN optimistic because the crackdown now taking place in Zimbabwe is a sign that we are winning.
"Even within his party, Mnangagwa is weak and their intelligence tells them that the opposition will win this election in the coming summer," Mahere said.
"I am free now, but in Zimbabwe, nobody is truly free. I am here today to let the whole world know that Zimbabwe is currently reeling under a dictatorship worse than Robert Mugabe."
Mahere said almost half of the country's population is living in extreme poverty because those in power would rather loot and persecute than lead.
"The government's war against freedom and its weaponisation of the law against myself and other government critics, journalists and civic society members including Sikhala and Ngarivhume is calculated to send a chilling message to the rest of society," Mahere said.
Taking to Twitter and other social media platforms, ruling Zanu-PF supporters labelled Mahere a traitor.
Zanu-PF director for communication Tafadzwa Mugwadi described Mahere as a drama queen bereft of political oxygen.
"Burning the midnight candle vilifying your country, shaming your people and undressing our values before a panel of white colonial gringos is regrettable idiocy," Mugwadi said.
"The people of Zimbabwe enjoy fundamental freedoms and human rights under President ED Mnangagwa and the second republic. The reforms taken thus far across all sectors are aimed at opening up democratic space for our people, not to please whites.
"Calling our people derogatory names and attacking our national pride through spreading falsehoods to impress a white audience makes the opposition further distant from the people, history has shown. However, as usual, they appear to have learned nothing and forgotten nothing. The day of reckoning is upon."
Source - newsday