News / National
Deadly chaos threatens Zimbabwe
11 Sep 2016 at 17:23hrs |
Views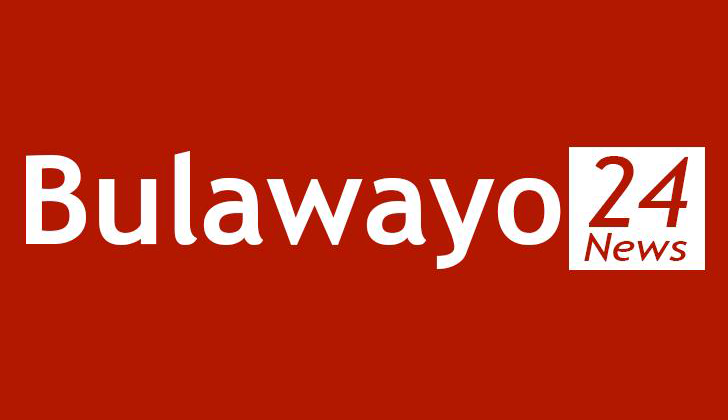 Zimbabweans should hold on for an even rougher ride in the coming days and weeks, as the battle lines have been drawn anew between a panicking President Robert Mugabe and his ruling Zanu-PF on one side, and long-suffering citizens on the other - who defiantly plan to take to the streets again, to the chagrin of the regime.
A worried senior Zanu-PF official who spoke to the Daily News on Sunday yesterday warned that "blood could flow" in the country after agitated civil servants, pressure groups and opposition parties served notice on Friday of another pending nationwide shutdown, while the ruling party threatened to deal with all of them severely.
"We should all be very worried by how quickly and badly things are deteriorating again in the country, with neither side willing to give an inch.
As things stand, there is grave danger that blood could flow soon," the concerned bigwig who maintains that he is "non-aligned" in Zanu-PF's seemingly unstoppable factional and succession wars said.
The senior Zanu-PF official made his comments after Mugabe delivered another chilling warning to pro-democracy activists and opposition parties on Friday while addressing his party's central committee in Harare.
The increasingly frail nonagenarian said ominously that he would not fold his hands and allow protests to continue in the country, even as such mass action is allowed under the Constitution.
"The MDC has apparently now adopted a policy of violence … we warn them that they are playing a dangerous game, a very dangerous game.
"They are bragging that they want to take their violent demonstrations to rural areas but again I say let them be warned that when we move against them they should not cry foul saying there is no more democracy in the country.
"Some of them (opposition leaders) have never been held in cells eating very little food in a filthy place before they are even tried in court. If they have ears to hear, let them hear.
"Let the opposition parties and all those angling for chaos and mayhem be warned that our patience has run out. Government will take very strong measures against any political party, organisation or individuals who perpetrate violent demonstrations," the angry Mugabe said.
But as the 92-year-old - the only leader Zimbabweans have known since the country gained its independence from Britain in April 1980 - was promising to crush and jail all dissenters, miffed civil servants were threatening to hold another massive strike following government's decision to retrench workers and freeze bonuses.
At the same time, and riding on the spirit of defiance currently sweeping the country, 18 opposition parties coalescing under the banner of the National Electoral Reform Agenda (Nera) - also announced that they would hold countrywide protests, to press for much-needed reforms ahead of the country's eagerly-anticipated 2018 national elections.
Nera organising committee chairperson, Joelson Mugari, told the Daily News on Sunday that they had already notified Zimbabwe's stretched police that they would mount demonstrations in all the country's 210 constituencies on Saturday.
"We will hold demonstrations in all the country's 210 constituencies on September 17 because we realise that the police want to deploy all their resources in the capital and thereby cause violence in the process. So, we know they will be stretched this time around," Mugari said.
However, he added that last week's High Court ruling, which annulled a recent ban by police on demonstrations in central Harare, had "nothing to do" with their pending protests.
"Remember the ruling was only about central Harare. We could still have held our protests in Kuwadzana, Epworth, Dzivaresekwa, Chitungwiza and other areas that were not affected by the ban. So even if the State was going to go back to court and seek to have the ban re-instated, our protests will still go ahead," Mugari said.
Opposition leader Morgan Tsvangirai's MDC also vowed to continue with its protests until its demands were met, despite Mugabe accusing the party of leading its partners in Nera to allegedly foment violence in the country.
"We have entered the homestretch. Victory is certain, defeat is not on the agenda, and surrender is not an option. Mugabe is now virtually a toothless bulldog. He cannot stop the tidal wave of change in the country. He is in the political departure lounge on his way out of power. That's for sure.
"The political situation is very volatile but no civil war will break out in Zimbabwe. The Zanu-PF regime is broke, divided and clueless. It's collapsing. This is the end game. It's irreversible.
"Very soon, a new political dispensation will be ushered in Zimbabwe," a buoyant MDC spokesman Obert Gutu said.
Human Rights Watch senior researcher for Africa, Dewa Mavhinga, said opposition political parties should call "Mugabe's bluff" and go ahead with their planned peaceful protests for key electoral reforms.
"We are under a new constitutional dispensation, so it cannot be business as usual for Mugabe and his government to disregard human rights and the rule of law without facing resistance and demands for justice and accountability.
"If Mugabe dares to crush the opposition, then he must know that dictatorship has a witness. The world is watching and will not be silent in the face of repression and abuse. Zimbabweans must never fear to exercise their constitutional rights, ultimately justice will prevail," Mavhinga told the Daily News On Sunday.
On its part, radical pressure group Tajamuka/Sesijikile, which has had running battles with police in Harare, said it would hold protests in the capital every week from now onwards, until their demands were also met.
"From now onwards we are going to follow the Constitution as it is. So, we are going to escalate demonstrations. But going forward we are not going to bother to seek police clearance since the supreme law of the land does not require us to do so," its spokesman Hardlife Mudzingwa said.
Zimbabwe is currently deep in the throes of a debilitating economic crisis which has given rise to waves of protests and riots by ordinary citizens who blame public sector corruption and the government's policies for the rot.
Since the economy began experiencing serious turbulence, including banks running out of cash, this has put the government under growing pressure as angry Zimbabweans have mounted seemingly unending demonstrations.
Mugabe and his panicking government recently tried to contain the protests by invoking a ban on demonstrations, but this was rejected by the courts which ruled that the decree was unconstitutional.
Presenting his mid-term fiscal policy statement last week, Finance minister Patrick Chinamasa scrapped bonuses for all government workers as part of a raft of measures which include taxing civil servants' allowances and cutting salaries of senior officials.
The emergency measures were announced as civil service salaries and bonuses have been gobbling virtually the whole national budget, worsening the country's deepening liquidity and cash shortages.
But civil servants' leaders, including vocal teachers' lobby groups, said the government had acted illegally when it announced the measures.
"The bottom line is that the Progressive Teacher's Union of Zimbabwe (PTUZ) says no to this nonsense by the government. Comrades, it's either we eat or we are eaten. This is the time to fight. If we let this go on we will not have salaries in October," said a fuming PTUZ secretary-general Raymond Majongwe.
"The little we are receiving is not enough and you want to take that from us. If it means we are ending up in prison so be it. We have to stand up.
"This is a call for anyone who cares. We are going to protest and protest violently."
"The government has shown us that they don't care about us anymore. They agreed to cut our allowances by between five to 20 percent. They will also dismiss 25 000 workers, and Chinamasa also suspended bonuses for 2016 and 2017.
"It is unheard of that a government cuts salaries, especially allowances that are a result of collective bargaining agreements," he added.
Source - dailynews