News / National
Mujuru tells Mugabe to boot Jonathan Moyo out or go
13 Oct 2016 at 15:04hrs |
Views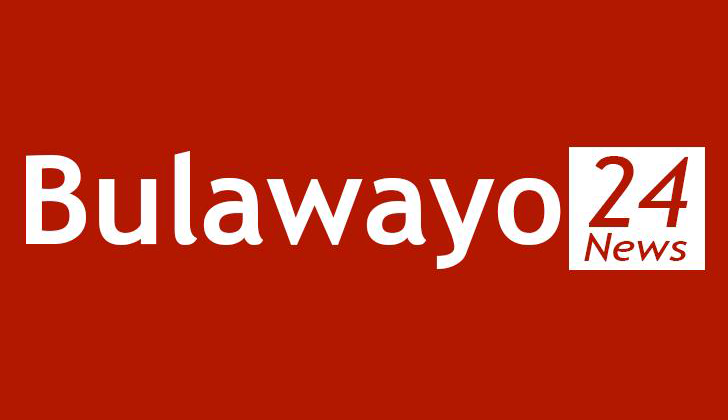 Former vice president and now Zimbabwe People First (ZPF) leader, Joice Mujuru, has given President Robert Mugabe an ultimatum - either suspend Higher Education minister Jonathan Moyo and his deputy Godfrey Gandawa immediately, in the wake of a damaging corruption scandal that is devouring Zanu-PF - or leave office himself.
Mujuru yesterday said that instituting a forensic audit into the swirling graft claims, and suspending Moyo - who has been receiving a savage bollocking from his Zanu-PF enemies - would go a long way in assuring sceptical Zimbabweans that the nonagenarian had at long last got the appetite to tackle the country's rampant corruption.
Moyo and Gandawa are facing serious fraud, money laundering and criminal abuse of office charges, including claims that the Zanu-PF politburo member benefited from ZimbabweMugabe told as graft storm continues to rip Zanu-PF apart Manpower Development Fund (Zimdef) donations that involved the purchase of bicycles which he donated to his Tsholotsho North constituency - all of which the Zimbabwe Anti-Corruption Commission (Zacc) alleges was not done above board.
The anti-graft body further claims that Moyo, Gandawa and Zimdef chief executive Frederick Mandizvidza are at the centre of multiple corrupt and fraudulent activities running into hundreds of thousands of dollars - in a storm that has not only exposed Zanu-PF's nasty tribal, factional and succession fissures, but also its gross abuse of State resources to advance its interests and those of its senior officials.
"Robert Mugabe must take measures as the president that should expose, combat and eradicate all forms of corruption and abuse of power by those holding political and public offices. The present matter of Zimdef is a case in point.
"The time is now that Mugabe should deal with the Zimdef issue decisively. Firstly, as the president of the country who is endorsed with the obligation to be the custodian of the country's Constitution he should forthwith suspend ... Moyo and his deputy and invite forensic audit to establish the truth instead of listening to nonsensical professorial rumblings," Mujuru said in a scathing statement.
"That alone will demonstrate his sincerity to fight and curb corruption. As ZPF, we also demand answers from Mugabe if he fails to act in the face of such an embarrassing corruption scandal. Would the failure be a result of the fact that Moyo used monies unlawfully for the Zanu-PF million-man march, Grace Mugabe's rallies and uncouth Zanu-PF activities?
"Does that not also show the justification of the claim that the political playing field is not level because Zanu-PF abuses State resources to retain power at all costs," she added.
Mujuru said further that it was wrong for Moyo to try and use the tribal card and call himself a Robin Hood of sorts, while ducking the allegations that were being levelled against him.
Moyo, who is said to be a key member of the Zanu-PF faction going by the moniker Generation 40 (G40), which is bitterly opposed to Vice President Emmerson Mnangagwa succeeding Mugabe, has accused Team Lacoste (Mnangagwa faction) and key players at Zacc of waging a factionally-driven war against him.
Speaking publicly for the first time about the corruption and fraud charges that are being levelled against him, and which could see him arrested, Moyo insisted in an interview with the Daily News at the weekend that everything he had done was kosher.
And in a thinly-disguised attack on Mnangagwa, whom he clearly believes is behind last week's attempt by authorities to arrest him on the charges, Moyo also said he was "sick and tired of Gukurahundi politicians and their mouthpieces poking their dirty noses over what we can and cannot have in our communities as if we ever poke our noses into their communities".
"Enough is enough. When we endeavour to use our elephants to develop the community, as we tried to do with the construction of the Tsholotsho Stadium, they block us.
"They also mock us and accuse us of abuse of office when we give our traditional leaders bicycles to enable them to co-ordinate STEM computers and related development projects in the community," he fumed in remarks that expose Zanu-PF's deepening tribal, factional and succession wars.
But Mujuru, a former Zanu-PF stalwart who has in the past been subjected to vitriolic attacks by Moyo, said she was not surprised by the Higher Education minister's responses to the corruption allegations he was facing.
"ZPF is not surprised by the behavioural response of the professor. The arrogance demonstrates beyond any doubt that the looting of public funds had the blessing of the authority of the day, Mugabe himself.
"If indeed Mugabe abhors corruption as he publicly claims, and has no complicit hand in this tarnishing and scandalous tragic story, he has … options to implement in the public interest.
"Zanu-PF as a political party should not be allowed to plunder State resources for selfish and party activities. Instead of stealing public funds for Mugabe's birthday, his wife's projects and his party's political activities, such monies would have assisted a lot of people if properly channelled in deserving situations like hospitals without medicines and civil servants who are not being paid on time," she thundered.
"Now that it is only the Zimdef scandal that has been brought into the public domain, who knows of what is happening in other public bodies. Clearly, this is evidence of how several parastatals died a painful death. Examples relate to the sorry state of Zisco Steel, Air Zimbabwe, National Railways of Zimbabwe, Zupco, ZMDC, GMB just to mention but a few.
"We therefore make a wake-up call as ZPF that all the public bodies be audited forthwith to establish the extent to which this cancerous rot has gone. We believe that is the only way public funds and taxes can be protected," she added.
Zanu-PF has been hit by serious fresh turbulence ever since Zacc attempted to swoop on Moyo during the ruling party's politburo meeting last week. Moyo is said to have been saved from the arrest by Mugabe, who appointed a committee to look into the allegations being raised against him.
Source - dailynews