Opinion / Blogs
Daily Sociology Questions And Answers with Sir Mwiinde - Assess the reasons for the long term increase in the divorce rate
26 Aug 2017 at 10:43hrs |
Views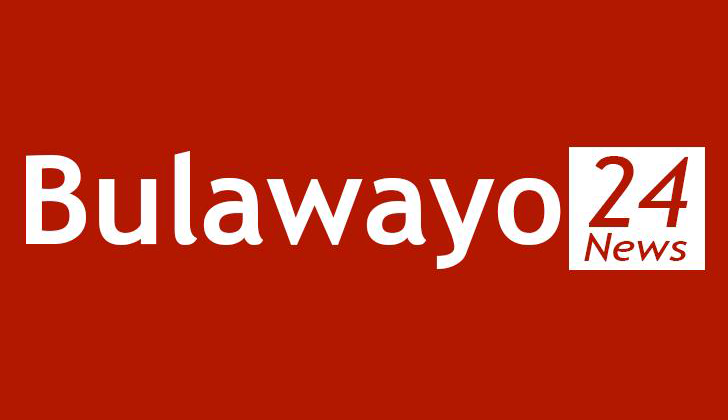 Question
Assess the reasons for the long term increase in the divorce rate (25)
Comment overview
This question looks at social policies such as the 1969 divorce act, changes to gender roles, economic factors, secularisation and postmodernisation. Students should be able to clearly give the value of each cause of divorce.
Suggested answer
The divorce rate has generally increased since the 1960s. The number almost trebled in the years following the 1969 divorce act and from the mid-1970s, the divorce rate has risen steadily, although it has been declining since 2005.
Social Policy changes are the first factor that explains rapidly increasing divorce in the early 1970s - the 1969 the Divorce Act extended the grounds of divorce to 'irretrievable breakdown', making divorce possible even if only one partner wanted a divorce. However, this cannot explain all of the increase, since the divorce rate was rising before the act, and continued to rise for many years afterwards.
Economic Factors - We also need to look at economic factors - Increasing inequality in the Zimbabwe has meant that the lower social classes now get paid less compared to rising living costs (mortgages/ bills). This means that both partners in a marriage now need to do paid work to get by, which puts a strain on the marriage which leads to higher numbers getting divorced. A positive evaluation of this is that divorce rates are higher amongst poorer families.
The New Right would claim that increasingly generous welfare benefits for single mothers is a crucial factor which allows women to divorce if they deem it necessary - because if divorce occurs within a family, in 9/10 cases, the child will go with the mother - making it difficult to find full time work - and hence benefits may be a necessary link in the chain of explaining the increase in divorce. The New Right would also see the increasing divorce rate as a sign of wider moral decline, a point of view which is not shared by the next three perspectives…
Feminism/ changing gender roles. Many commentators argue that the changing position of women in society is crucial to understanding the increase in divorce rates.
Women today are much more likely to be in employment today and this means they are less financially dependent on their husbands and thus freer to end an unsatisfactory marriage. The proportion of women in some kind of paid work is now 70%, whereas in the 1950s it was less than 50%
Giddens himself argues that two trends are the most important - the impact of the Feminist movement, which arguably lies behind all of the above changes, and also the advances in contraception - which allows women to avoid unwanted pregnancies - and women in marriages without children will be freer to leave those marriages. Feminists however, point out that the advances of women can be exaggerated - women still earn less than men, and traditional gender norms remain in many families.
A further set of reasons are those associated with Postmodernism. Both religion and traditional values have declined in Britain. As a result there is no longer a set of social values which force people into staying married, there is less social stigma attached to getting a divorce and so people are freer to choose to get divorced. This change reflects the declining importance of social structure and the rise of consumer culture - the idea that individuals can choose their own lifestyles. However, one exception to this might that among some Muslim communities the concept of Izaat still prevents people from getting divorced.
Late Modern Sociologists argue against Postmodernists -getting a divorce is not simply a matter of individual choice, rather the increasing divorce rate is because of the changing nature of the typical relationship.
Anthony Giddens, for example argues that the typical type of relationship is the 'pure relationship'… it exists solely to meet the partners' needs and is likely to continue only so long as it succeeds. Couples stay together because of love, happiness of sexual attraction rather than for tradition or for the sake of the children. In short, we have increased expectations of marriage, and if it doesn't work for us, then we get a divorce.
Ulrich Beck points out that divorce has increased because the typical late-modern family is characterised by more gender equality and negotiation - pleasing both partners takes a lot of time and effort, which is simply not sustainable when both partners are in paid work, which in turn explains the high levels of divorce.
conclusively, there are many different historical trends that go into explaining the increase in divorce rates, it is important to remember that social structural forces are at work such as changes in the law, the impact of Feminism and the changing role of women, which have had the effect of making our society more gender equal and providing people with greater choice, all of which work together to explain the increasing rate of divorce. As a final word, it is also worth noting that the divorce rate is now decreasing - which could be due to the fact that the age at which people get married is increasing -people get married after a lengthy period of co-habitation - and so are more likely to marry the right person for the right reasons.
©
For more enquiries in Sociology pertaining Sociology tutorials, new textbooks (sociology in current times and sociology through questions and answers), Seminars or Conferences and Publishing books (Drilliate Publishers) kindly inbox Sir Mwiinde on +263771161432/ +263717271857 OR Email: latmwinde@gmail.com. Follow sir Mwiinde at twitter @latson_mwinde or read his daily Sociology Questions and
Answers Articles online on Bulawayo24. Questions to be published through Bulawayo24 can be requested by submitting a request to the author. Bulawayo students can inbox Sir Mwiinde for Holiday tutorials commencing on Monday 14 August.
Source - Sir Mwiinde (Sociologist, Author & Mentor)
All articles and letters published on Bulawayo24 have been independently written by members of Bulawayo24's community. The views of users published on Bulawayo24 are therefore their own and do not necessarily represent the views of Bulawayo24. Bulawayo24 editors also reserve the right to edit or delete any and all comments received.