Opinion / Columnist
Zambian Army to invade Zimbabwe to help Mugabe; Lungu, keep your nose out of Zimbabwe affairs
16 Nov 2017 at 18:43hrs |
Views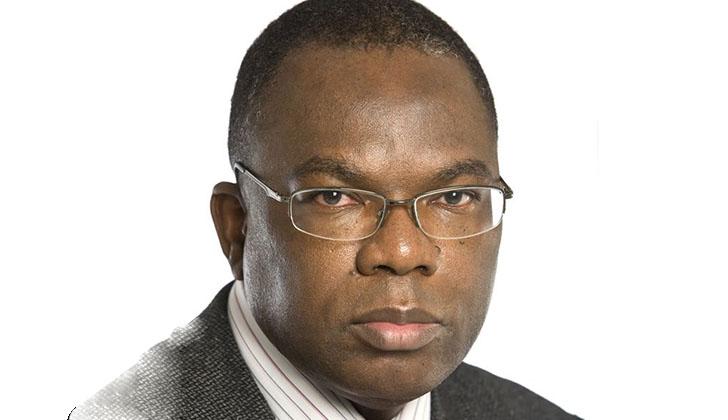 "SADC will negotiate the way forward with Mugabe as head of state, and have also stated that the army goes back to the barracks. Meanwhile, Zambia's President Edgar Lungu is reported in the local media there saying his troops are ready to support uphold Mugabe's regime," reported Zimeye.
Why am I not surprised! There is a real danger that the situation in Zimbabwe can get out of control and instead of getting rid of the incompetent, corrupt, vote rigging and murderous tyrant we have a civil unrest or worse, civil war!
Mugabe is incompetent, corrupt, etc., etc. but more notable of all he is a ruthless and cunning devil. He has managed to bribe, cheat, bamboozle, blackmail, harass, beat, rape and murder his political rivals, critics and opponents to stay one or two steps ahead, be they in the opposition, within his own party, SADC, AU or, his own favourite mimesis, the British Imperialists. The later turned a blind eye to his Gukurahundi massacre and even knighted the tyrant - they later recanted and striped the tyrant of the knighthood.
General Constantino Chiwegwa and his pose of ZDF generals are clearly no march for the cunning Mugabe. They may think they are the ones calling the shoots but they are only deluding themselves; Mugabe is clearly the one dictating the agenda now.
The first mistake the generals made was to stage a coup and then bend-over backwards to say it was not a coup. You do not deploy armoured vehicle and soldiers armed to the teeth and seize all strategic State Institutions behind the Head of State and Commander-In-Chief's back. Boot out the said Commander-In-Chief's presidential guard and place him under house arrest in the small hours of the morning, etc., etc. And pretend this is not a coup and publicly announce that this is not a coup.
Any one much more so the cunning Mugabe saw immediately that the coup plotters are frightened silly of him and that is why they are insisting that he is still Head of State and Commander-In-Chief. Mugabe was quick to exploit this weakness by refusing to negotiate with the pose of generals as a group but would meet with them one at a time. The general refused. It was obvious the first think Mugabe would have done was to promise each to forgive him if he would tell him who was behind the coup – divide and rule.
Chiwengwa and company told the nation Mugabe would be safe they were after the "criminals around" him. Again, another piece of nonsense because of all the criminals in Zimbabwe today, Mugabe is even more cunning than T S Elliot's Hidden Paw Macavity!
"Macavity's a Mystery Cat: he's called the Hidden Paw - 
For he's the master criminal who can defy the Law.
He's the bafflement of Scotland Yard, the Flying Squad's despair:
For when they reach the scene of crime - Macavity's not there!"
The Generals have descended on the little fish around Mugabe like a tonne of bricks. They bust into Ignatius Chombo's home with an armoured vehicle and sprayed his house with bullets, the poor fellow soiled his pants. The generals have the upstart Zanu PF Youth leader, Kudzai Chipanga, reading his apology to General Chiwenga, for having brought up the contentious issue of the later and others in the Army's looting in Marange, over and over again.
As for Mugabe himself, the master criminal, the generals asked him to resigned. When the tyrant said no, the generals were lost as what to do next.
Asking Mugabe to resign was a soft-landing for Mugabe, plan A. When that did not work, the generals should have turned plan B; put Mugabe on trial on treason charges. For a tyrant who has robbed the nation blind with his looting, rigged elections and murdered over 30 000 innocent people in his time in office; the pose were spoilt for choice of what treason charges to bring forward.
SADC and now even the lunatic across the Zambezi River is offering to intervine in Zimbabwe's affairs because they all can see that our ZDF generals who stage the coup have no clue what to do and the Mugabe, under house-arrest, is calling the shots.
If Mugabe regain power, he is demanding that he must be allowed to serve the rest of his term as president, he will have one thing in mind – to punish all those involved in the coup and the public at large for having supported the plotters.
Mugabe's thirty for absolute power and the political influence and the material wealth it has brought is unquenchable. Even after 37 years of absolute power and with him now frail from ill health and old age, his thirsty for power is still as strong as ever. He had dragged the nation into this economic hell were 90% are out of work, etc. and political chaos were his Zanu PF party is imploding and there is no viable opposition because he would not give up power. He is now plotting to take the nation even deeper into this hell just to impose his wife as the next dictator.
Mugabe should have been tried under plan B for treason with the plan to have the whole process done and dusted within days. Mugabe should have been found guilty and impeached, sentenced to death or whatever by now; the longer his case drags on the greater the danger of him dragging the country into greater instability.
It is not the survival of Robert Mugabe that is at issue here but the survival of Zimbabwe. It would be unforgivable if Zimbabwe is allowed to sink even deeper into the economic and political hell-hole Mugabe dragged the country into because the generals who staged the coup were so foolish they failed to see Mugabe for corrupt and murderous and very cunning tyrant he is.
I am surprised and disappointed that SADC leaders have not publicly reprimanded President Lungu of Zambia for offering to send that country's army to prop up Mugabe. Everyone knows that Mugabe failed to get even one democratic reform implemented the regional leaders had called for after the 2008 rigged elections. When SADC leaders asked Zimbabwe's 2013 elections to be postponed to allow reforms to be implemented; Mugabe refused to listen and even threatened to walk out of the regional grouping.
Mugabe went on to rig the 2013 elections and therefore he does not have the democratic mandate of the people of Zimbabwe to rule the country. Legally, Mugabe is an illegitimate head of state. SADC leaders must not tolerate any of the regional leaders stepping out of line to prop up an illegitimate, corrupt, vote rigging and murderous tyrant!
President Edgar Lungu, of all the SADC leaders your democratic record and respect of the rule of law stinks, keep your big nose out of Zimbabwe affairs!
Please donate!
If Bulawayo24.com has helped you, please consider
donating
a small sum to help cover the costs of bandwidth. Anything you can provide is appreciated, thanks!
Donate with PayPal
Source - Wilbert Mukori
All articles and letters published on Bulawayo24 have been independently written by members of Bulawayo24's community. The views of users published on Bulawayo24 are therefore their own and do not necessarily represent the views of Bulawayo24. Bulawayo24 editors also reserve the right to edit or delete any and all comments received.