Opinion / Columnist
Mashona vs AmaNdebele: A legacy of disgusting racism
02 Feb 2018 at 09:37hrs |
Views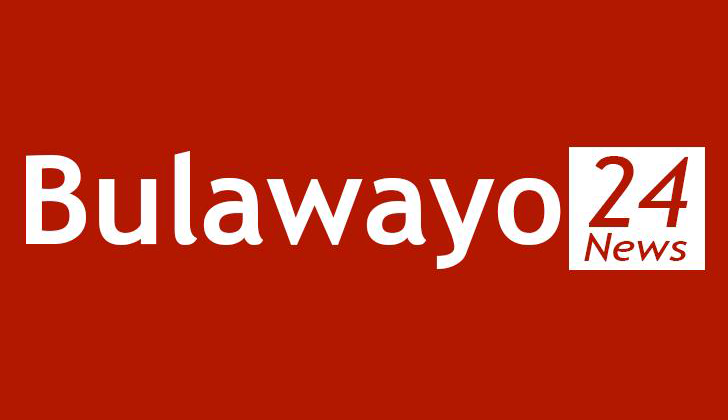 Being born into an Ndebele family in Zimbabwe can be a bewildering, challenging and frustrating affair. If you were born in Bulilima, Matabeleland South, like Joshua Mqabuko Nyongolo Nkomo was, in 1917, you could never become the head of state, because Mashona will never vote for an ethnic Ndebele representative in a presidential election. Yes, that is just the way things are, regrettably: Mashona are proudly racist.
So, if you are a young, imaginative and intelligent Ndebele man or woman, who is making plans for the future, learn to understand that there are unmarked restrictions with respect to what you can achieve in Zimbabwe, regardless of your character, experience and leadership skills. Rule number one is, forget the presidency; you will simply never be good enough for the rabid racists who hail from Mashonaland.
See Mashona have this exclusive arrogance about being Shona, the Shona language, Shona history, and a strong conviction Zimbabwe is a vast Shona kingdom. And they, quite regularly, blame King Mzilikazi And King Lobengula for every possible ill that has afflicted the land since Cecil John Rhodes led a column of European settlers and the British South Africa Company into this beautiful country in the late 18th century.
That is because in the Shona scheme of life and tribal brotherhood, everything comes down to where you live; and sometimes, where you parents or great-grandparents lived in the 1800s. Everything boils down to where your ancestral home is. And everything else is secondary to that which you truly are. So nothing pleases Mashona more than discovering they share the same totem with a new colleague or casual acquaintance.
You could meet somebody new in New York and they would be so excited and consumed with where you are from and far less excited with the substance of your humanity. So they will call you Shumba, Shiri, Soko Murewha, Mhofu, or whatever your totem is, at every twist and turn, and construct idealistic appraisals of your moral character and family values, all based on your totem. Plus, just to get things super right and familiar, they will throw in a strong regional accent in all conversations to cement the budding tribal relationship.
But while I enjoy the camaraderie of close and casual friendships and appreciate the quintessential currency of cultural attachments, beliefs and practices, I have never been comfortable with friendships built on varying levels of ethnic and social discriminations.
Mashona always have this thing about Shona cliques. Which explains why, if you come from Bubi, Tsholotsho, or Nkayi, you will not ever really become friends with people across the racial spectrum that are Shona, unless you learn to speak the Shona language and adopt Shona characteristics.
You can work together, though, share a copy of the Daily News on the bus, make small talk at the airport, exchange pleasantries and say good morning every day, but chances are, you will never go out for drinks on a regular basis, have warm meals at home on weekends and evolve into real friends. You will not let your families form close bonds and certainly never pick each other up from the bus station, share groceries and do the small things that close friends do for each other.
And if you are a Ndebele person who is keen to join the world of politics, please accept that comedians like Gringo and football players such as Knowledge Musona and Tendai Ndoro conceivably stand a better chance of becoming the president of Zimbabwe than accomplished leaders in the mould of Professor Welshman Ncube, Dr. Nkosasana Moyo and Dr. Thokozani Khuphe ever will in this highly intolerant lifetime.
See Mashona always find ways to justify why prominent Ndebele politicians cannot become state presidents: they are never smart enough and eloquent enough for supposedly highly educated and enlightened Shona voters. And if the Ndebele politicians happen to have PHDs in law, history or economics, or extensive experience in business, they are just never streetwise enough or battle-hardened enough for Shona voters.
So, the bottom line is, Ndebele politicians are simply unacceptable in this race-definitive atmosphere of shamefully backward politics – and, nearly 30 years after the Unity Accord was signed in Harare, the Zanu-PF presidency is strictly reserved for Shona leaders. So is the MDC-T leadership.
However, Ndebele football players can captain the national football team, just like the legendary Peter Ndlovu did in the 1990s, since MaZezuru, Manyika and Makorekore are absolutely crazy about winning football matches. Have you ever seen how passionately wild and violent matches between Dynamos and Highlanders can get on a calm Sunday afternoon at Rufaro Stadium?
But if you ever perform Ndebele songs at a televised national event, such as President Emmerson Mnangagwa's inauguration at the National Sports Stadium, like Jeys Marabini so willingly and patriotically did on November 24, 2017, all manner of Mashona people, skinny, fat, young and old, educated and uneducated, will click their tongues, frown endlessly and attempt to pelt you with plastic bottles and cans for singing in a national language they do not understand.
But that is half of the story: the economic and social reality of life in Matabeleland is fairly scary stuff. In particular, Matabeleland North is the poorest province in the nation, and a whopping 82% of all households there are poverty stricken and 40% suffer from extreme poverty.
Yet it is the insistence on a seemingly grave expression of tribal exclusion that I find hard to accept and appreciate. I believe in social fairness and the need to value people for who they are, irrespective of colour, nationality and race.
And I believe in making the most of interracial relationships and multicultural circumstances and opportunities wherever I am.
For the strongest societies are not built on narrow, tribal alliances, but expansive, unified collections of multicultural beliefs and practices and equal economic and political opportunities for all people.
From Germany to Rwanda, two countries affected by severe circumstances of tribal warfare and genocide, the greatest resource any modern nation can possibly boast is a solid amalgamation of racial diversity.
Unfortunately, the nation is bleeding untold happiness and mutual hope over the Gukurahundi atrocities and suffering tremendously for the tragic and time-locked histories and sins of its great forefathers and founding fathers.
We find comfort in continually drifting apart and seemingly conspire to manufacture hate amongst ourselves.
Yes, Mashona and AmaNdebele people remain slaves to the customary and tribal yokes all of us carry on our proverbial necks, when Heaven knows, everyone deserves an equal chance in life.
FB: tafi mhaka / Twitter: @tafimhaka
Source - Nehanda Radio
All articles and letters published on Bulawayo24 have been independently written by members of Bulawayo24's community. The views of users published on Bulawayo24 are therefore their own and do not necessarily represent the views of Bulawayo24. Bulawayo24 editors also reserve the right to edit or delete any and all comments received.