Opinion / Columnist
ZBC biased against MDCs
18 Jul 2013 at 14:54hrs |
Views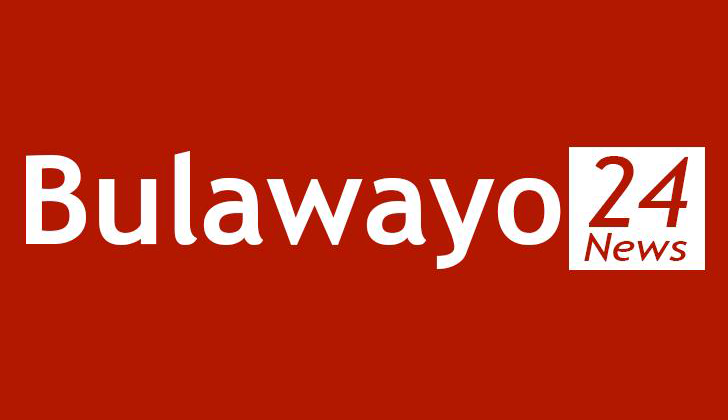 THE NATIONAL broadcaster Zimbabwe Broadcasting Corporation (ZBC) mandate as a public broadcaster came into question again this month over the gross partisan manner in which it covered activities of Zimbabwe's main political parties.
ZBC's coverage of the recent primary elections by the country's top two political parties was severely biased against MDC-T, while the station gave widespread, favourable publicity to Zanu-PF.
This was reflected in the 51 stories the national broadcaster carried on party activities of the coalition parties in the month of June. Of these, 32 appeared on the sole national television station, ZTV.
The remaining 19 appeared on the national radio station, Spot FM.
Forty of the 51 stories were on Zanu-PF's primary elections, while the remaining 11 were on those of the MDC-T.
Notably, all the 11 reports on the MDC-T were negative. The stories were on alleged infighting and intra-party violence, as well as claims of candidate imposition, lack of transparency and democracy and chaos in selection of candidates in the party. Seven of these 11 reports were on intra-party violence in the MDC-T.
In one such case, ZTV on June 14 reported the alleged petrol bombing of a home belonging to MDC-T activist Ernest Banda in Highfield, Harare, in "a suspected case of intra-party violence ahead of the party's primary elections" on June 15 .
The station reported police spokesperson Senior Assistant Commissioner Charity Charamba confirming the case and indicating that initial investigations were pointing to a case of intra-party violence. Earlier, ZTV on June 6 carried "more reports" of MDC-T intra-party violence.
These included a "wrangle" between aspiring MDC-T MP candidates Ezra Sibanda and Mark Moyo. The broadcaster quoted Charamba confirming the case, saying "assault" occurred at Makepesi business centre in Lower Gweru where Joblin Moyo attacked a female MDC-T member Modrick Gwanda, accusing her of supporting Sibanda.
Another ZTV story on June 26, reported the arrest of three MDC-T supporters for "public violence" in Manicaland.
The three, Patrick Sagandira, Lovemore Chifomboti and Moses Ndowa, allegedly assaulted supporters of aspiring MDC-T national assembly member for Makoni Central, Grace Kwinje.
In contrast, ZBC's coverage of Zanu-PF's primary elections was lauded as having run smoothly, with aspiring candidates and their supporters in the "revolutionary" party upholding "discipline" and "loyalty" to Zanu-PF and its leadership (ZBC , June 2, 13, 14, 15, 16, 17, 18, 19, 21, 25, 26, 27).
The station reported Zanu-PF candidates as having heeded calls for peace from their leadership, while conduct of primary elections itself was resoundingly "successful", "smooth" and "violence free".
Notably, ZBC made no reference to reports of chaos, violence, and protests by some aspiring Zanu-PF candidates and their supporters against favouritism, the imposition of candidates and alleged manipulation and rigging of the votes as reported elsewhere in the private media during the same period.
Among reported victims of the Zanu-PF intra-party fighting were Mashonaland Central governor Martin Dinha, who is said to have withdrawn from Bindura South primaries because of an alleged attempt on his life; Henrietta Rushwaya due to alleged threats from Shuvai Mahofa and Esau Mupfumi, under unclear circumstances.
The private media also reported on the controversial disqualification of some Zanu-PF candidates such as Sharon Mugabe and Marian Chombo, allegedly at the behest of her former husband Ignatius Chombo.
Reportedly, some of these problems resulted in some aspiring Zanu-PF candidates and their supporters lodging appeals and staging demonstrations at their party's provincial and national headquarters, while others such as Marian Chombo registered to stand as independents in the upcoming elections if their grievances were not dealt with. ZBC also censored reports that actual voting in the Zanu-PF primaries was fraught with irregularities.
For instance, the station made no reference to reports that Zanu-PF's voters' roll was not used in some constituencies, allowing anyone with an ID to vote (SW Radio Africa, June 26-27).
ZBC also downplayed Zanu-PF's failure to conduct it's primary elections in one day as planned, due to serious logistical challenges, which included the late arrival of ballot papers and boxes in some areas, resulting in voting starting as late as 4pm (SW Radio Africa, June 25).
Instead, the national broadcaster flooded its audiences with positive, and mostly banal reports, about Zanu-PF's primary elections, disguised as national news.
The national broadcaster also continued to violate its public mandate with its lopsided coverage of national issues.
The State mouthpiece extensively used its current affairs programmes in the period under review to complement it's biased news bulletins to perpetuate political ideologies of Zanu-PF over its coalition partners.
The programmes mostly focused on the activities of Zanu-PF and its officials on issues around voter registration and inspection, election dates and party primary elections.
Nine programmes were monitored and these included: Media Watch, Melting Pot, African Pride, Economic Forum, View Point and Spotlight.
Eleven voices were used in these monitored programmes, four of which belonged to Zanu-PF and four pro-Zanu-PF analysts such as Danny Masukuma, Tafataona Mahoso, Vimbai Chivaura and Isheunesu Mupepereki. We sampled the editorial thrust of one of these, African Pride, broadcast on Thursdays at June 13 6:30pm and repeated on June 20 6.30pm.
Panellists Chivaura, Mahoso and Mupepereki hosted programme, which focused on Our pride as Africans with particular focus on Zimbabwe and the transition from Rhodesia to Zimbabwe.
However, discussion on the matter degenerated into a platform for perpetrating hate speech and racial slurs, including recasting the definition of African culture to fit within Zanu-PF's narrow characterisation of what it means to be African.
ZBC gave a glowing picture of the country's electoral preparations ahead of the July 31 harmonised elections. This was reflected in 36 (92%) of the 39 reports ZBC carried on the administrative aspect of the elections.
Of the 39 stories, 24 (62%) appeared on the national television station, while the remaining 15 appeared on Spot FM.
The news on Zimbabwe's electoral preparations was exclusively based on officialdom. It was fetched from the Zimbabwe Electoral Commission, the Joint Monitoring and Implementation Committee (Jomic); the Registrar-General's Office and the Zimbabwe Republic Police, which all claimed that preparations for elections were progressing smoothly and that they were ready for the polls.
As a result, there was no attempt to marry official pronouncements with the situation on the ground, especially on mobile voter registration exercise.
Otherwise, the rest of ZBC's reports painted a rosy picture on the administration of the vote.
Others were based on propaganda, justifying the Zanu-PF arm of government's reluctance to allow Western observers to monitor Zimbabwe's elections.
Source - MMPZ
All articles and letters published on Bulawayo24 have been independently written by members of Bulawayo24's community. The views of users published on Bulawayo24 are therefore their own and do not necessarily represent the views of Bulawayo24. Bulawayo24 editors also reserve the right to edit or delete any and all comments received.