Opinion / Columnist
Zimbabweans are the masters of decoloniality
19 Aug 2013 at 05:37hrs |
Views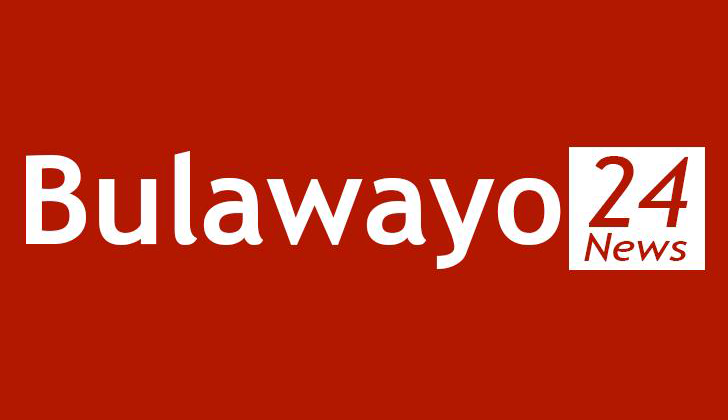 WHEN some of us write about decoloniality and post-coloniality, there are those that are quick to point out that it makes little sense to write all this stuff "from the comfort of imperialist countries," and the presumption here is that Western countries are comfortable by definition.
It is as if we are seeking intellectual legitimacy by writing from Western capitals, and this writer has been reminded that prominent writers like Aime Cesaire and Frantz Fanon wrote their influential books "from the comfort of France," and based on this reasoning we have been reminded over and over again about the "rank hypocrisy" of writing on decoloniality and anti-imperialism from the heartlands of former colonial masters.
Frantz Fanon was actually in Algeria when he wrote the famous book "The Wretched of the Earth" in 1961, but he has nevertheless been criminalised for daring to criticise the West from its own comfort.
The point about ideology is not exactly where one resides but where one dwells.
Just like Cesaire and Fanon resided on the Island of Martinique, this writer resides in the western suburbs of Sydney in Australia. However, this writer does not dwell in the colonial history of the English convicts that invaded Australia on January 26, 1788. This writer does not dwell in the culture of imperial expansionism and capitalist banditry. Rather, this writer dwells in the history of colonial Africa, of the bottleneck colonial education of Rhodesia, of the chibharo slave wages of the colonial era and of the oppressed African.
This writer dwells in the history of a dispossessed Zimbabwean nation that once haplessly watched its fertile lands occupied by blatantly unempathetic white colonial settler farmers like arrogant Roy Bennett. This writer dwells in a history of unforgettable blood shedding that came through a protracted liberation struggle that was painfully punctuated by the tragedies of Nyadzonia and Chimoio at the struggle's rear in Mozambique, and by the likes of the battles of Chinhoyi and Kamungoma (Gutu) on the war front. Kamungoma was a painful personal experience that remains a life scar.
Cesaire and Fanon dwelled in the history of the Middle Passage, of the slave plantations, of slavery and runaway slaves. This history is part of the entire African identity today and in the future. We share it painfully and in its tragedies our ideological being as a people dwells. We can neither forget nor wish these harsh historical brutalities away.
To us, decolonisation, post-colonisation and anti-imperialism are the horizon of thinking and being that shapes our future and destiny as a people. It is our response to the capitalist and communist imperial designs – our strategy against the prevalence of Western or Eastern domination.
This brings us to the Zanu-PF landslide victory in election 2013. One Rodwell Makombe, who is a lecturer at a Durban University, has clearly been devastated by this landslide victory, and takes enormous offence at Paul Temba Nyathi for "publicly accepting defeat in Gwanda." Nyathi's crime is the risk of legitimising Zanu-PF victory through his honesty, so the reasoning goes.
Makombe is also immensely infuriated by Lovemore Madhuku's post-election behaviour, and he finds it notoriously unbelievable that Madhuku dared to "urge out-going Prime Minister and MDC-T leader Morgan Tsvangirai to accept defeat." How does it make sense for Morgan Tsvangirai to be associated with defeat, Makombe openly wonders?
In his own words, the major worry is "we know that Lovemore Madhuku and Munyaradzi Gwisai are long time opponents of Mugabe's rule," and presumably they must by definition not see any logic or legitimacy in a Mugabe electoral victory, regardless of whatever obtaining realities. Mugabe is simply unelectable by definition and his electoral victory must constitute a democratic crisis.
For sure Gwisai and Madhuku have in the past notoriously opposed Robert Mugabe for the sake of it, or for material or relevance benefits that often came with such posturing, especially at the height of the land reform program when demonising Mugabe became a billion dollar industry involving generous Western donors.
But to argue that accepting the reality of a Mugabe electoral victory is synonymous with "turning their backs on Tsvangirai" is quite unscholarly logic. To infer that Madhuku and Gwisai are "lavishing praises on Mugabe" through accepting the result of a widely respected election is quite preposterous. Makombe thinks these people have no capacity to think independently without pinning their backs on Tsvangirai, and that they cannot be objective without sing-praising Robert Mugabe. He asserts they are driven purely by the stomachs, only he and his like-minded are driven by intellectual rationality.
Makombe heavily criminalises Raymond Majongwe for "going an extra mile to send congratulatory messages to Mugabe." His argument is very simple. The only way for Madhuku, Gwisai and Majongwe to keep their credibility is to maintain their backing of Morgan Tsvangirai, regardless of whatever faults may be attributable to the man. Conversely congratulating Robert Mugabe is tainting and defamatory by definition. Not endorsing any of the two is apparent confusion.
The fundamental mistake Makombe makes is to limit political analyses to the persons of Morgan Tsvangirai and Robert Mugabe. The other mistake he makes is to assume that Madhuku, Majongwe and Gwisai are the custodians of the opinion of all law-makers, teachers and egalitarianists respectively – foolishly assuming that these groups have no capacity to think independent of their leadership.
Given the politics of borrowed reasoning practiced by Morgan Tsvangirai and his party in general, it is quite advisable to fully believe Makombe's assertion that "unseating Mugabe is a dream that will never come true." Probably Makombe should pass this on to the denial-smitten Tsvangirai.
The post mortem analysis of the demise of Morgan Tsvangirai has become a free for all pastime venture that has aroused long-sleeping intellectual demons even in the tiniest of political minds. As Makombe writes, even Morgan Tsvangirai allies have become too "eager to distance themselves from the crime scene and point fingers at Tsvangirai." The man now stinks politically.
For some strange and unexplained reasons, Makombe is convinced that criticising Morgan Tsvangirai for his electoral failures and accepting the victory of President Mugabe and Zanu-PF as legitimate is tantamount to "neglecting the fundamental question of the destiny of the country."
Surely, it is plain myopic to imply that the demise of Tsvangirai's opportunistic political career carries with it the destiny of Zimbabwe. It is equally inane to suggest that those that fault Tsvangirai for his political failures are necessarily practising "politics of the stomach" or that they are worried about "personal security," presumably threatened by the CIO.
Were there no stomachs and the CIO when the likes of Madhuku and Gwisai wantonly demonised Zanu-PF and President Robert Mugabe, much to the admiration of Rodwell Makombe? By suggesting that President Robert Mugabe is "deluded with praises of insincerity", Makombe is insulting 61 percent of the electorate that voted for the veteran politician, and suggesting that they form the core of "national idiocy," to borrow the lexicon from the excitable Mthulisi Mathuthu.
It is simply baseless to suggest that anyone who thinks Morgan Tsvangirai is making a fool of himself by childishly disputing the outcome of this election is "jumping ship" or "abdicating responsibility." Makombe must be reminded that it is him who is abdicating intellectual responsibility by reducing himself to a public relations officer for a mega-blundering politician with a pathetically unhelpful sense of judgement.
It is asinine for Makombe to trivialise the disastrous complacency of the MDC-T in the run up to this election by suggesting "they also needed a rest and they did take a little nap." The man even had the temerity to ask, "Who wouldn't?"
Surely Robert Mugabe and Zanu-PF neither rested nor take a little nap, and this is a party that has been in the trenches since 1963. To suggest that the MDC-T had justification for napping on the job because they "have been in the trenches from 1999" is plainly harebrained, and Makombe should know that.
We are told by writer Makombe that we "must leave the British and the Americans alone" so that we start asking ourselves some pertinent questions to do with the destiny of the country and our responsibilities towards it. That reads quite progressive, especially to the ordinary eye.
It is in fact the desire of every patriotic Zimbabwean to have nothing to do with the British and the Americans, and this position is well on record. However the right thing for Makombe to do is to write a precise piece telling these meddlesome imperialists to leave Zimbabweans alone, not this insanity of telling the victim to pretend the predator does not exist.
Britain's Deborah Bronnert and her Western diplomatic colleagues have been running restless manufacturing stinking falsehoods to discredit our election, and our very own Rodwell Makombe has the audacity to play umpire; ruling all of us offside for questioning this behaviour – chucking at us an anaesthetic that prescribes blissfulness to British and American imperial machinations.
Why would we listen to Makombe and leave the British and Americans alone? So that they can keep destabilising our country blatantly unabated? No Rodwell no. You are not going send us to sleep while we all get raped. We have a national duty to defend our democracy and this what we must be urging each other to do, not to leave those bent on destabilising us totally unmarked.
It is quite plausible that Makombe calls for "national conscience." We have since 1999 been calling for national conscience on the part of those who chose to partner with the West in destabilising our country by mobilising illegal ruinous economic sanctions on whose evil strength Morgan Tsvangirai chose to make a political name for himself.
Must we not be celebrating that our nation has come back to its senses and the people have emphatically punished Morgan Tsvangirai for his treacherous behaviour? Must we not celebrate that they have used Tsvangirai's hyped concept of electoral democracy to convey they painful message?
Tsvangirai has an option to accept the verdict of the people or he can wallow in postulations of a victory that never was. Zimbabweans are determined to champion a new era of independent nationalism in Africa, and we are not going to be taught decoloniality by our former colonial oppressors. We are the masters of decoloniality and post-coloniality and in our own hands we will place our resources and our economic, social and political future.
This election victory in Zimbabwe marks a new era for African politics and the domino-effect of independent nationalism will spread like veld fire. We just need to watch South Africa in the near future.
Zimbabwe we are one and together we will overcome. It is homeland or death!!

-----------
Reason Wafawarova is a political writer based in Sydney, Australia
Source - zimpapers
All articles and letters published on Bulawayo24 have been independently written by members of Bulawayo24's community. The views of users published on Bulawayo24 are therefore their own and do not necessarily represent the views of Bulawayo24. Bulawayo24 editors also reserve the right to edit or delete any and all comments received.