Opinion / Columnist
Social media: To regulate or not to regulate?
13 Jul 2016 at 06:38hrs |
Views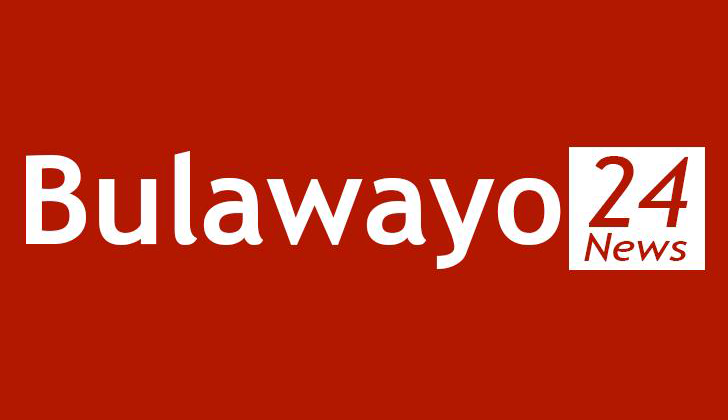 The increased adoption of social media platforms as a means of real time communication can be, to a greater extent, be directly linked to the exponential adoption of mobile smart phones and improved broadband (3G and Wi-Fi) access.
A decade ago not so many people that I know, had Internet access let alone an e-mail account. But as we all know the availability of high speed data circuits connecting land locked Zimbabwe to undersea fibre optics cables has greatly reduced the cost Internet access (bandwidth) over the years.
Around 1998 to 2000, during the "dial up" days social media was not widely used as it is now. Few people had a computer and Internet access.
There was Yahoo chat, MSN Messenger, AOL and many more. The only difference then was that these tools were mainly used by academics, tech geeks and the corporate world.
Today millions of people have mobile data access thanks to 2G then 3G mobile and thus social media platforms have mushroomed.
This was a necessary and great leap in technological development for poorer countries. While social media adoption grew by day and night very little attention was paid to security and privacy matters. But this is natural and 10 years from today, it will be a social norm.
About 65 percent of Africa's population is under 35 years. The writing is on the wall as to where we are heading.
We have always been caught flat-footed because in Africa we believe in banning some technological innovations that we don't fully understand. I will give you a very personal example to drive this point home. In 2003, I left Zimbabwe for US basically because VoIP (Internet telephony) was illegal in Zimbabwe then. Only in 2007 did the regulator legalise it.
So what? As a result it should not come as a surprise to anyone when we see authorities reacting to the social media frenzy by way of calling for its regulation and or its total ban.
Recently in Uganda the regulator ordered all data providers to block access to social media platforms during the election period. The authorities cited security concerns as a reason.
Most corporations in Zimbabwe ban access of social media platforms during working hours. Some of the organisations claim that use of social media and chat apps in the country is a hindrance to development as more workers were spending more time on the applications with the increase in phone penetration and cheaper mobile and fixed broadband data. Well, I will not dwell much on the rightness or lack thereof on part of those concerned, but focus on what is needed as a way forward. Every parent is aware of the annoyance social media brings into the home. Even church pastors have this challenge during sermons.
But does blocking of access to social media platforms like Facebook, Twitter, WhatsApp, Skype, Telegram, Instagram, IMO and many more really work? Yes and NO. Blocking is done by the data provider at a switch level where access to specific protocols and ports can be closed and or opened. The same applies for private organisations they can block access to social platforms in line with their internal regulations at a router or proxy level.
This is neither here nor there. Several VPN (Virtual Private Network) tools are available to bypass blocked access. But with the use of freely available tools like TOR browser and Onion for smart phones this is not an issue at all. I am NOT saying break your company rules and then quote me, I certainly will not be responsible.
If you post something illegal online, being anonymous does not make it legal. Hate speech, stalking, inciting violence is an example of abuse of the platforms. When people are anonymous, they can effectively say things with no repercussions.
Just look at the damages of online bullying and trolling. In the same way a company's name can be slandered, false and libellous allegations can be made with the sense of security that anonymity brings. People are conned day in day out.
Their excitement over the "free" communication tool often leaves people very vulnerable and they tend to overlook a lot of personal privacy issues. I am sure you have seen text messages (hoaxes) purporting that a company XYZ is hiring and applications are in progress. Ever wonder why more than 200 women were stranded in Kuwait? These are a few examples of scenarios in Zimbabwe which give social media a bad name.
Established institutions face an uphill task when disruptive technologies straddle into their terrain. A serious paradigm shift is needed to understand new and disruptive technologies. Because of the inherent lack of capacity to deal with the unknown, it has therefore become routine for establishments and authorities to make very ill advised and uniformed blanket decisions when it comes to dealing new technologies.
We must bear with those mostly 40+ years who never had access to any computing power and or data services in their lives until GPRS and Android came. During college days very few students had access to a computer mainly engineering and computing science students did.
That was 2 decades ago. Today a 16-year-old Ordinary Level student based in Gwanda or Marondera has a computer in her hand and has access to a high speed data network (3G).
This technically means that she has immediate access to all social media platforms. The question whether to regulate or censor social media access may remain hanging, but investing in research and development of sustainable usage of social media is part of the answer.
The role of hard-and-fast regulation needs to give way to the provision of guidance on codes of acceptable behaviour. This applies to all sectors of the economy and social fabric — literally.
It does take a rocket scientist to figure out that the next generation of digital users will be social media friendly. There is lot of drama during the adoption and growth phases of any new technology. The best companies, organisations and authorities can do is to get involved in educating themselves and users on the pros and cons of social media tools.
The fact that one can run WhatsApp on a laptop or PC should send a clear message to those dreaming of banning its use at a mobile operator level.
Too bad we have network operators crying for the regulator and Ministry of ICT to regulate OTT (over the top services) that ride on their network. Wake up and smell the fish.
Innovate or die. I do not want to narrate the story of the postman and his postage stamp. What these companies need to do is to invest in R&D. We never learn do we?
It might not be a bad idea at all for the ICT and The Higher Education Ministries to introduce social media as a subject at schools and tertiary institutions. I can assure you we will have straight As from our youth - just a fact.
Source - This article was first published in The Chronicle.
All articles and letters published on Bulawayo24 have been independently written by members of Bulawayo24's community. The views of users published on Bulawayo24 are therefore their own and do not necessarily represent the views of Bulawayo24. Bulawayo24 editors also reserve the right to edit or delete any and all comments received.