Opinion / Columnist
Mutharika joins Mugabe in a relentless race to the bottom
03 Oct 2016 at 16:24hrs |
Views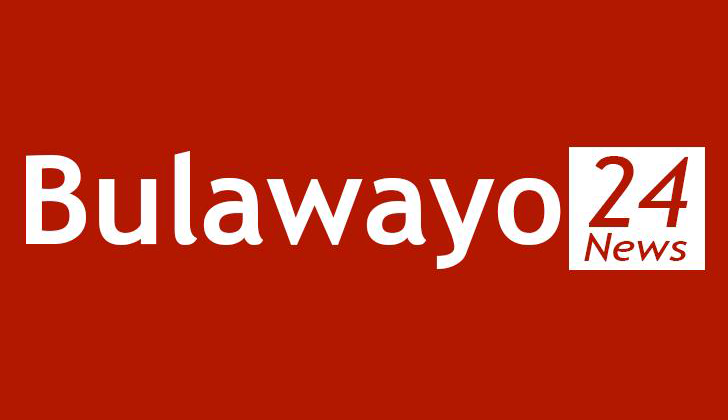 Malawi's President, Peter Mutharika shares much in common with Zimbabwe's nonagenarian leader, Robert Mugabe. Similarities have the capacity to evoke nostalgia, but when it comes to these two men, familiarity breeds horror.
At the most elementary level, both men were never destined to lead their nations. Robert Mugabe returned to Zimbabwe to introduce his young bride Sally Heyfron (Mugabe) to his ailing mother. He stumbled into politics, and found himself elected into leadership.
Mutharika's name is not new in the ears of many. Pether Mutharika is the younger brother of the late Bingu Wa Mutharika. A statesman, like Mugabe who served his country well in one term, before sabotaging his own legacy.
Pether Mutharika had no idea, or interest that he would lead his nation. But when his brother suddenly died, Mutharika was left with no option but to lead. Those that had served corruptly in his brother's government engineered his accent to the top.
When he first came to power, there were questions on whether Mutharika would become his own man, or if he would always be Bingu's baby brother. He has done neither, choosing instead to copy text for text from Mugabe's – how to absolutely tank your country and its economy
Last month, Mutharika travelled to the United States, on a privately chartered plane for the United Nations General Assembly. He took with him, hundreds of strong men and women as part of his entrouge.
Almost a month later, it has been reported he is still gallivanting in the United States of America. One incensed analyst described him as "spending tax payer's money on strippers from Las Vegas while Malawi starves".
Like Mugabe, Mutharika loves flying, and he loves flying on tax payer's meager resources. He loves packing an entrouge 10 times the requirements. Most of them spend their nights in hotels surfing the internet at the cost of millions of Kwachas.
Meanwhile, like in Zimbabwe, millions face starvation and hunger. Without food aid, many will likely die. Hospitals are out of drugs, surgical operations have been suspended completely in state run hospitals, while doctors are encouraged to use "condom oil" to lubricate catheters.
Malawi like its baby brother has a serious budget deficit, and a none functioning economy. When spending cuts would a step in the right direction, Mutharika instead blows the little that he has to keep those around him happy – they in turn will keep him in power.
Just last year, a prominent journalist, Raphael Tenthani was murdered in cold blood. The official explanation was that it was an accident, but in the streets of Malawi, everyone knows he was taken out for speaking out, and taken out in a manner which has befallen several Zimbabwean politicians who challenged Mugabe – planned accidents.
Issa Njauju, a director in the Anti-Corruption Bureau was kidnapped and killed. His body was found shot and burnt in his car. There have been no leads, no progress in the investigation. His peers are certain he was taken out for blowing the whistle on corruption.
Similarly, in Zimbabwe, Edward Chindori-Chininga was killed in a suspicious accident in 2013. It was later revealed the legislator had unearthed gross corruption at Zimbabwe's Diamond fields. It included key figures of Mugabe's state.
In both states, dissent is severely frowned upon, and simple protests are quashed with brute force. Student demonstrations are quelled using immense levels of force and brutality.
Two months ago, Zimbabwean police fired a teargas canister into a commuter omnibus whose doors were locked and windows were closed. Several were severely injured, as people scampered out of the moving vehicle.
This was in Harare. In Bulawayo, they fired a canister into a house and killed a small toddler.
In Malawi, when students protested, Mutharika had student residences locked. He instructed his cadets to fire teargas canisters into locked rooms. Students had to scale windows from as high up as the second floor, fleeing.
Some broke limbs, hands, and bones. And when they landed, Mutharika's cadets welcomed them on the ground floor with baton sticks, clenched fists and booted feet.
Food relief provided by international aid organisations is repeatedly hogged by powerful politicians, and distributed along patronage lines. Food is used as a political tool to force loyalty and punish dissenting voices.
Malawi achieved its independence several years before Zimbabwe. In a way, Malawi is Zimbabwe's big brother, but walking down the near barren streets of Blantyre, there is a sense that Malawi, under Pether Mutharika has become like its baby brother.
Ironically, in a theme where brothers become each other, as Malawi tragically traces Zimbabwe's path, Peter Mutharika, has become like his big brother, Bingu, like perhaps his Godfather, Mugabe, in what is certainly a relentless race to the bottom.
--------
Maynard Manyowa is a contributing editor on
Khuluma Afrika
- a center for analysis, commentary and investigative journalism.
Source - www.khulumaafrica.com
All articles and letters published on Bulawayo24 have been independently written by members of Bulawayo24's community. The views of users published on Bulawayo24 are therefore their own and do not necessarily represent the views of Bulawayo24. Bulawayo24 editors also reserve the right to edit or delete any and all comments received.