Opinion / Interviews
'I've survived sex predators'
15 Feb 2017 at 14:31hrs |
Views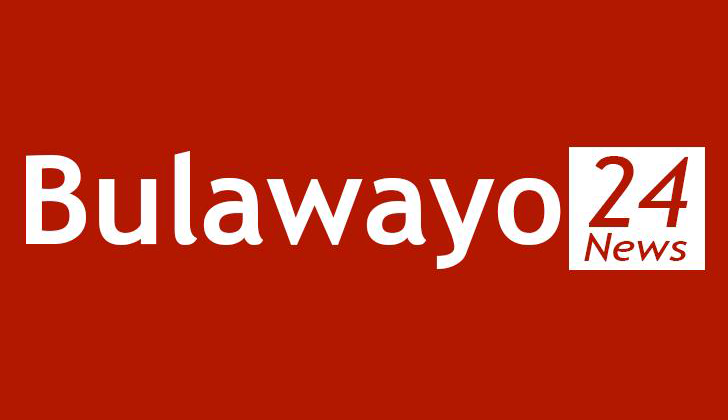 GREETINGS readers and fun-loving people,
I feel humbled after being afforded this opportunity to share what I have in store for them after taking a sabbatical.
A lot happened during the time I have been keeping a low profile with new (female) stars being born and I do appreciate the growth of the industry.
In this column, I would like to reflect on my journey in showbiz as well as sharing my future plans and projects. Read on . . .
BRIEF PROFILE
I am Sandra Ndebele, a mother first of all, then a wife, business person, ambassador and finally an artiste.
You will realise that I have put artiste last because without my other attributes I don't think I would be as successful as an artiste.
My music journey dates back to Sabbath school and then got perfected at IYASA before I went solo.
I have released several albums to my name and in the period, I am so happy to have had the opportunity to travel the world and the opportunity to learn different aspects of our very broad industry which one always tries to fuse into the industry we operate in.
VISION
My vision as an artiste hovers around mentoring upcoming artistes with a bias towards the girl child.
I dream of a day when this industry will become self sustaining not the current situation where artistes run after a few available funds to the extent that the artiste becomes exploited by those with financial muscle.
I dream of a day where going into arts becomes a career of choice like nursing, teaching, engineering etc.
INSPIRATION
My role model is the South African legend Yvonne Chaka Chaka, a lady I have had the honour of meeting and working with.
Locally, I admire the work done by the legendary Dorothy Masuka.
As for my inspiration, I would say my family, especially my kids!
It's not easy to be a mother in our industry as there is extensive travelling but whenever I think of those little souls, I get the urge to do it for them.
And the saying "Life is what you make it to be" keeps me going and exploring new avenues.
CHILDHOOD MEMORIES
I was a clever girl and I had nicknames everywhere.
At home, I was called Mancree, at school I was called Sberu 'intermediates" and my dad used to call me gogo , if you hear him call you that it was a sign he was happy.
NEW PROJECTS
I am currently busy working on my forth-coming single called Ingoma, which should be released in the next couple of weeks including the video.
Afterwards, the plan is to release an album and go on a national tour.
SPENT FORCE?
A lot has been said but people should understand that it's all about having a perspective in life.
Mine has been a balancing act between my roles I mentioned earlier.
I took a conscious decision last year to take care of my young family whilst at the same time recharging my 'vocal' batteries.
Now that the kids have been weaned off, I feel the time is right to resume the fun.
At times it's not about proving critics wrong it's about doing what one enjoys and doing it well. I am definitely here to stay.
SEXUAL HARASSMENT
Like I have mentioned earlier on, these are things that are prevalent in the industry.
However, the earlier you show your principles to these people (sexual predators) the earlier it stops.
Then you gain respect of the male colleagues as well as would be sexual predators as it were.
Those are some of the vices we face in our industry.
I am glad to say I have managed to stand my ground and survive the stalking and persecution.
I think the more these people realise you are principled they quickly change their ways.
Unfortunately, I can't say the same for some of my colleagues in the industry; it's not easy believe me.
CHALLENGES
Like any other field, challenges will always be there.
As artistes we are probably feeling the brunt as a result of the global economic challenges we are going through as a country.
Naturally, funding for our industry has become compromised as prospective funders realign their plans financially.
Issue of piracy also comes up and I think this has been well spoken about in the past and I can't emphasise it enough.
Having said that, it is such trying times that differentiate an artiste from the next one.
Brand visibility, promotion and protection come to the forefront.
BALANCE
Being a mother and musician, I always try to strike a balance.
The moment I get home, I am no longer a musician I become a mother and wife.
I have been fortunate to have a supportive family structure to the extent that the transition has been smooth sailing.
RELOCATION
Like any other artiste, moving to the capital is all about opportunities.
I believe that there are better opportunities in Harare than Bulawayo. In fact, I have been shuttling between Harare and Bulawayo because I needed to grow the brand beyond home.
It's not correct also to say I have left Bulawayo.
I prefer to look at it this way, I have two bases. In essence, I spend time both in Harare as well as Bulawayo.
COMPETITION
During my absence, there are some female artistes who have tried to fill my void and they are equally brilliant artistes.
I enjoy watching these guys and I can only say the future is in safe hands. I wish to see more female artistes coming on board.
INTERNATIONAL TOURS
Once the local market is secure yes definitely the next stage will be the international tours.
We are currently talking to a few promoters in Europe and America.
Something is definitely coming up and it's all about timing. Watch this space!!!
LOVE LIFE
It's very solid. I am in a good space with a loving man on my side. The sky is the limit.
My husband has been supportive.
I imagine it cannot be easy being married to an artist but he has been supportive.
He has been there all the way at times being forced to play the role of mother and father especially when I am busy in the studio or on the road.
MEMORABLE EXPERIENCES
A few experiences come to mind being especially on a plane for the first time, touring Europe/America for the first time.
However, one memory that sticks out every time is the birth of my children.
It always feels new and I am grateful for these little angels. First time you share a glance is truly a kodak moment, priceless! Look, I could talk about this all day.
SPECIAL THANKS
I have been lucky enough to have truly hardworking guys on my team. I however prefer to be hands on.
It makes life easier.
Source - h-metro
All articles and letters published on Bulawayo24 have been independently written by members of Bulawayo24's community. The views of users published on Bulawayo24 are therefore their own and do not necessarily represent the views of Bulawayo24. Bulawayo24 editors also reserve the right to edit or delete any and all comments received.