Search / Afri50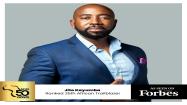 Africa has several talented and highly skilled young people who are energetic and poised towards rewriting the continent's narrative.Jito Kayumba is one of the continent's shooting stars who h...
Published: 01 Apr 2023 at 13:18hrs | 7 | by Nicholas Ncube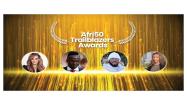 The inaugural Afri50 Trailblazer Awards will take place on May 1, 2023, in Johannesburg, South Africa, coinciding with Workers Day. The event will recognize 50 African trailblazers who have made a sig...
Published: 01 Apr 2023 at 08:44hrs | 6 | by Mandla Ndlovu
Load More Stories