Search / Cgamisa
MDC President Nelson Chamisa has admitted that there is massive corruption in MDC run councils, highlighting that quick and significant change of lifestyle when one becomes an MDC councillor or MP is ...
Published: 15 Feb 2020 at 15:32hrs | 218 | by Staff reporter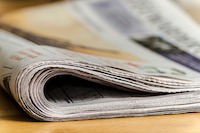 FOR the best part of the last 12 months, the MDC has been threatening to roll out demonstrations and mass protests to either force President Emmerson Mnangagwa out of power or at least to the negotiat...
Published: 25 Jul 2019 at 08:06hrs | 787 | by Nqaba Matshazi
The MDC Alliance on Friday was forced to abandon Harvest House for fear of violence after some youths at the MDC-T headquarters threatened to assault journalists.Journalists had been invited t...
Published: 04 Mar 2018 at 20:30hrs | 7470 | by Staff reporter
Load More Stories