News / Local
Chiwenga not bothered by US sanctions
14 Mar 2023 at 19:12hrs |
Views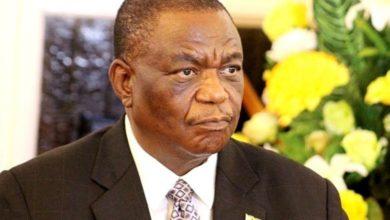 Vice President Constantino Chiwenga has claimed that he is not bothered by targeted sanctions imposed on him by western countries.
Chiwenga was put on targeted sanctions during his time as the Army General. The United States accused him of assisting the Zanu-PF regime to undermine democracy and the rule of law.
Earlier this month, US President Joe Biden extended sanctions against Zimbabwe and accused President Emmerson Mnangagwa of lacking political will to institute reforms.
In an interview with The Third Eye, Chiwenga seemingly mocked the US saying they can have as many "sanctions as they want". He further said he was not worried about the restrictions.
"Sanctions do not change that. I don't even notice that I am under sanctions. Have I ever gone to them and said I need something from them?
"The American people and the Zimbabwean people are not indifferent. It is the administrations, one after another, which have a bone to chew with us. But you cannot get what is not yours," he said.
He added: "You look at our agriculture. We have got our agriculture policy 8.0 where we are now saying before we go to 2030, we would have achieved the feat of moving every Zimbabwean out of poverty completely and that is going to happen under the watch of President Mnangagwa.
"You will see if there are sanctions or no sanctions, we will move. It is just a fly trying to spoil the meal," he said.
Chiwenga slammed the US government for putting independent individuals on sanctions.
"Absolute nonsense. Individual people have had their monies seized by the Americans. Are they in the Zimbabwean leadership? Are they part of the establishment? Are they in Zanu-PF? When you seize the monies of churches, what role do they have in politics?
"Their role is on the pulpit, telling people to turn to God and prepare for the life after death, to live in harmony, in peace, love, that's what the churches are preaching.
"They don't say vote for this man or that man, or this party or that party. They want people to be united and build their country. But when their monies are seized by the Americans, what is that? Are they in the leadership of Zanu-PF?" questioned Chiwenga.
Source - online