News / National
Minister backs war veterans on Mugabe succession
26 Jun 2017 at 14:46hrs |
Views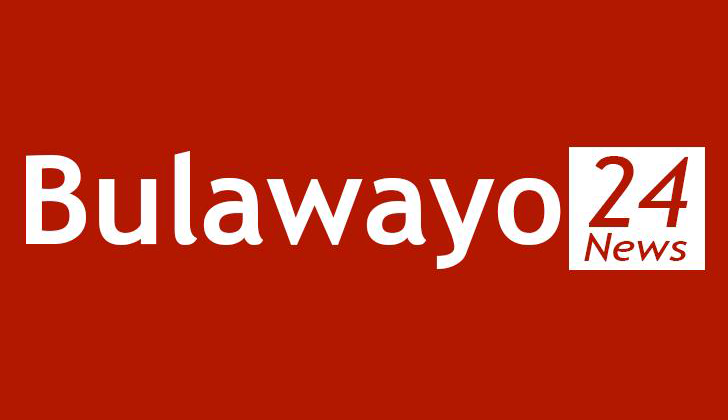 War Veterans minister Tshinga Dube has broken ranks with the tradition in Zanu-PF by openly backing former liberation war fighters who are ratcheting up pressure on President Robert Mugabe to name his successor to end the dog-eat-dog infighting ravaging his party over his succession.
Dube, who held several high-ranking positions in the army before his retirement, among them commander of the Signals Directorate, said there was nothing sinister about the ex-combatants calling on Mugabe to provide clarity on who should take over from him upon vacating the top office.
He told journalists on the sidelines of a sports kits handover ceremony in his Makokoba constituency that the veterans of the struggle for independence were being misunderstood by those who were quick to dismiss them as disloyal when they were genuinely concerned about the future.
He said while the former liberation war fighters were happy with the incumbent's leadership and would want Mugabe to win next year's elections, they cannot pretend as if there can never be a future without him.
"Sometimes people don't understand them (war veterans); for instance when they said they are now looking at the future leadership. Some people think they mean to say they are being disloyal to our president, no not at all," he remarked.
"We respect our president. He has done so much for this country. He has brought about land to the people who never had land. He has brought education to our nation but they are talking about the future.
"...But we are saying we are very happy with our president we want him to win the next election but eventually he will decide to retire, we don't know when but when that time comes that's what the war veterans are saying.
"When they (war veterans) choose some of these people, it's not because they are tired of our president, no, not at all, they are only misunderstood. There is nothing wrong with aspiring to be a president, if you want to be but it's people who choose you, you can't choose yourself," he added.
While it has somehow become a taboo in Zanu-PF for anyone to openly challenge Mugabe, the only president Zimbabwe has had since independence; the War Veterans minister said it was not criminal to discuss succession.
"There is nothing wrong with talking about the succession. Succession is not a crime to talk about. This happens in every country," he quipped. "All the war veterans are saying is he (Mugabe) must groom the next leader, whatever happens, whether he retires or anything happens to him there is somebody we know," said Dube.
The soft-spoken Dube said the delay in grooming a successor has fomented uncertainty among potential investors, thereby impacting negatively on the country's economy.
"Otherwise it becomes very difficult for investors to put their money when they don't know whether there is going to be another (Jean-Bédel) Bokassa (the former Central African Republic president) or Idi Amin (former Ugandan president) coming into Zimbabwe. They want to know who is coming; who is the next person so that when they put their money they know it's safe," he said.
Dube is one of the iconic veterans of Zimbabwe's liberation struggle, having fought on the side of Zipra, the military wing of Zapu.
After independence in 1980, he was conscripted into the Zimbabwe National Army where he was a director of signals.
Later on, he worked in the ministry of Defence as a deputy secretary and director of research and development before taking up the position of general manager at the moribund Zimbabwe Defence Industries (ZDI).
He left ZDI after he was appointed deputy minister of War Veterans, before becoming a full minister following the sacking of Christopher Mutsvangwa in March last year.
Yesterday, the Daily News sought out Dube to see if he still stood by his comments.
This was his reaction: "I stick to what I said because it's the opinion we have as war veterans. All I am saying is: As war vets, we are not against our president and we are not saying our president should go, but in our view he must name and groom a successor for the purposes of our future as a nation," said Dube.
Dube becomes the first Cabinet minister in Zanu-PF to raise his concern over Mugabe's failure to name his heir apparent.
Mugabe has been adamant that he will not name the person who will take over from him in the event that he leaves office, insisting his successor will be chosen by the people at Zanu-PF's elective congress.
While his position is consistent with the party's constitution, there have been dissenting voices outside his party that Mugabe must come out clean on this issue that has become an erstwhile political hot potato in Zanu-PF.
Mugabe has two deputies who are at par.
In terms of the Zanu-PF constitution, the only electable position is that of president and first secretary of the party. It is the president, who is elected at congress, who then appoints members of the politburo and central committee.
With Mugabe having entered the twilight of his political career, bigwigs in his party are currently savaging each other over his succession, thereby forestalling government business.
It is becoming difficult for government to function cohesively because its structures have been torn along factional lines whereby ministers, their deputies, permanent secretaries and senior bureaucrats are busy undermining their rivals so that they do not gain political mileage.
Two factions have emerged in Zanu-PF namely Generation 40 and Team Lacoste.
There have been hushed whispers in sections of the ruling party that Mugabe intended to groom his wife, Grace as his successor, ahead of the likes of his long-time aides, among them Emmerson Mnangagwa (Vice President), and Sydney Sekeramayi (Defence minister).
Notwithstanding this speculation, Grace has constantly denied harbouring any presidential ambitions, insisting she was content with her position as a women's league boss.
Source - dailynews