News / National
'Zanu-PF is a mammoth party'
08 Oct 2017 at 04:20hrs |
Views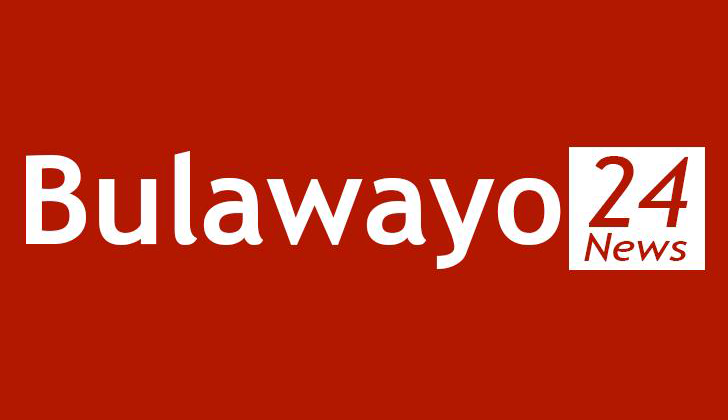 President Mugabe's address at the Zanu-PF Youth League National Assembly at the ruling party's headquarters in Harare yesterday.
Thank you, thanks, thanks for your having invited me and Mai to be with you today.
Tambokurukura ne executive yenyu, tanzwa zvichemo, asi isuwo vatipa chinhambo chekukutendai, which I must repeat here, our deep, very deep thanks for all you have done.
The rallies, kuvamba nekuorganiser kwamakaita mhuri yose yeZimbabwe kuti vaite One Million Man March. Vamwe vaiti hazvibudirire tichaona (Applause).
Even amongst us, some wanted it to fail. But no. You were brave enough, you were courageous enough, you were hardworking and industrious enough.
You wanted it to succeed and there it was! Shudhu, yakabuda!
It made not just the opposition tremble. Vakavamba vanaTsvangirai zvino kudedera nekumabvi uku, ndopakabva pavamba pasusukidza hurwere hwacho. Aiwa tinoti kandai chipfumo pasi hapana kwamunosvika.
Zanu-PF is the mammoth party of the country. Look at its history; takabva kupi? Mayouth ava vana vemarevolutionaries. Ihama dzemarevolutionaries.
Kana ndichiti marevolutionaries handireve — zvandanga ndichitaura uku — vakabata-PFuti chete, kana vakabata mapfumo chete, vose nevaive kuno kumusha vaienda kumajeri, vaibatwa vachiiswa kumakeep, vamwe vaisandudzirwa mumapako, vaienda kumadetentions, vaienda kumaprisons, vaibviswa pahushe, vaibviswa mumisha vachinzi ibvai kuno endai munogara uko.
Asi vakabatana vachiti hongu avo vanemapfumo vana vedu.
Zvavari kurwisa ndozvatiri kurwisawo kuno. Tinoda nyika yedu. We want our land back. We want our natural resources back. Goridhe redu, ndarama yedu, chrome yedu, michero yedu izere musango tinozvida.
Michero yedu izere musango tinoida. Takabatana we are one.
That's what I was telling Trump kuti isu, you must learn to talk our language. It's the language of unity, it's the language of peace, the language of dialogue, the language of cooperation and the language of togetherness.
That's how I put it. Ndozvinosimudzira kubatana. The nations of the world must learn from us in Southern Africa, I said, but kana waakutaura zvechidhimoni izvo, kuti vamwe ndinovatsvaira muno munyika, aiwa we will not accept it.
We have been there before; vana Smith, veapartheid South Africa, ma Portuguese in Mozambique and Angola, the French in Algeria, they tried it, tried to possess, tried to own our land and Africans said no we will die.
If die we must and get our land back, and sure we suffered; sure they suffered in Algeria, in Francophone Africa, in what was Portuguese Africa, we and the British settler colony of Rhodesia, Zambia, Malawi. Apartheid in South Africa . . .
All these evils have gone and Africa is in our hands, your hands, your hands, I say, and your hands must be the hands to unite, the hands to discuss peace.
We are all children of Zimbabwe, your hands to want to dialogue, minds and hearts to want a togetherness, co-operation of us all.
That is what we expect our youths to inherit from us as the legend of the struggle of Zimbabwe. So, I say to you well done. It was not just that One Million Man March.
You came back and said you wanted now rallies, province by province, to enable the people to have communication with the leader. I thank you. And all the rallies you held in the eight provinces, rural provinces, were mammoth ones.
Yes, some were slightly larger than others, but all akavhundutsira vanhu. Kana kunze kwenyika vakavhunduka; vaye vasingatide. So, you have managed to make Zimbabwe widely known. So, mbiri yaVaMugabe kunze kwenyika, imbiri inobva kwamuri, imbiri yenyu.
And I want to take this opportunity to thank you. But I say if there are problems, let's discuss them, and discuss them not for the benefit of Newsday or Daily News or the outside world kuti vawane zvekutaura about ourselves or because iwe unekanyaya, unoda kunyadzisa vaungafunge kuti ava ndovandinosungirwa kunyadzisa.
Ko ukavanyadzisa today, ivo vanoda kukunyadzisawo mangwana. And you should learn politics, good politics and kuno kumusorowo we should give that lesson, that our differences are discussed in-house.
They are ours; they don't belong to the outside and kutukana kunze it's a shame, a shame even to our legends nekuti our party was not built on that basis.
It's a party ine discipline, a party which has learnt that if we are divided then we become the food of vultures outside.
The enemies will thrive and feed on us.
No we should never do that!
It doesn't matter how offended you feel. Bring your matter here, your offence here, we will discuss it. And we find a solution within the party. That's it.
It has been a long day for you. We met your executive for quite a long period. Vanga vaine zvichemo. Chichemo chikuru change chiri chekuti tinoda zvekufambisa kuti tiorganise ma elections.
Yah, changa chiri chichemo.
Ah, zvino kana ndichinzwa chimbo kuti mudhara achauya, eh mudhara auya zvechokwadi.
Vandiudza kuti tinoda mota dzema executive 40 nenhengo dze leadership to make them 50. Rudzi rwacho vandiudza VaChombo.
Mai Mugabe vabva vati nesuwo kumadzimai. Zvikanzi pamwe chete dzichadarika about US$3 million plus five, US$3,5 million or thereabout, or US$3,6 million.
Tikati aiwa, tichanotarisa dura.
I think tatarisana nema Vice-Presidents na Secretary for Administration kuti kuya kwatakadyara mbeu dzakabereka here?
Ini ndinopota ndichisora, (kusora munokuziva?) kudongorera kuti ah tasvika papi patakaedza kuchengetedza patakanga tiinapo?
Ah ndinofunga tinokwanisa, and tinenge tichida kuti tikurumidze nekuti maelections aakuzosvika. Saka tinoti votihodherawo kwete kuti tibirwe nevaya vanoti tinokuhodherai ivo vozoisa imwe mari pamusoro.
Aiwa, let us try to minimise ma expenses acho and try to import the cars, if we are importing from South Africa, where the companies here order from, let's do it now. If we are to get them from any other source outside, let's do it now now now.
And we want to see the cars here end of October or slightly towards the beginning of November so that the youths are empowered again to undertake the organisational process of going around the country, going from house to house, from district to district, branch to branch.
But we must also look at ourselves and say to ourselves well, have we, all of us, co-operated together or are there some amongst us who, although they were given positions and although they are good members of the party but have not done well and also in Government per se; although we appointed people to certain positions, did they live up to the calling of those positions?
Tinotarisa kuparty zvimwe chetezvo, totarisa kuhurumende zvimwe chetezvo and next week, there might be some changes in Government.
Right, I don't want people to run away and start . . . but I must also do my own review yekuti who have not pulled up or lived up to expectation muhurumende and tongoramba takadaro here kana kuti anosudurutswa, dzimwe nguva kubva adonhedzwa?
So, that exercise I will be doing, and early next week, you will get the results.
But it is indeed with great honour and humility that once again I have the privilege to address members of the Zanu-PF Youth League Mational Assembly meeting, organ of our revolutionary party, Zanu-PF.
This event is very important as it seeks to evaluate the progress experienced during the intervening period and map the way forward as we move into the future.
Above all, the meeting provides an opportunity for our youth to interact and exchange ideas for the development of the party.
Dear delegates, we are meeting only a few months before the 2018 general elections and I am happy and grateful to note that the Youth League has already commenced programmes meant to mobilise the youth for these elections.
I urge you to make use of your experience gained during the Presidential Youth Interface rallies and other programmes such as the National Youth Assembly to explain to the youth the developmental and empowerment programmes of the party and Government.
During your programmes, you must carry the message, encouraging the youth to get registered as voters.
Don't forget; that one is important.
And please be versed with the newly-introduced Biometric Voter Registration Programme. Ivai neruzivo rwemavhoterwo achaitwa this time matsva.
Ndiyo inonzi Biometric Voter Registration Programme.
With the support of the current leadership of the Youth League, I am convinced that you will successfully fulfill your constitutional mandate of mobilising the youth to vote for the party.
The youth, being the vanguard of our revolution at all levels, kubvira padistrict, kubvira branch, kwese, at all levels of society need to be supported in all their endeavours.
I have already talked of the support we are going to give you. You can only be supported unconditionally if and only you are able to exhibit a high level of discipline, discipline, discipline.
The leadership expects you, we expect you, our youth, to be well-disciplined, as I said.
It is on this note that I encourage the young ones to desist from drugs.
Uchikura unomboti aah regai ndiravire izvi zvirikunwiwawo nevamwe, wobva waenda,-PFungwa dzobva dzatorwa. So, avoid these drugs and alcoholic substances. Keep away from immorality.
Vana vekungorasa kwese kwese, kwete. Kwete, kwete! Zimbabwe inoda vana vanetsanouya — baba namai.
Zvekuhura kare kare vaidhispaizwa vakadaro,vachinzi ah this one is born rukisheni, born rukisheni. Ndozvavaitwa kana vasisina vangozvarwa nepfambi kunanaBulawayo kuya, Gweru, Harare, Mutare.
Eh, nyanzvi, nyanzvi dzekuda wese wese akanaka pameso naye naye.
Chirwere ichi tinacho kubvira kumusoro, handivaudze zvangu. Asi tinovaziva. Zvatotipa mazita akashata kumusoro ikoko. Ukaenda ukanzi uyu mwana wake, uyu mwana wake. Mwana? Aah?
Hongu tine tsika, we have a custom. Vamwe want more than one wife, it's properly done. You pay lobola, dowry, first wife, second wife vanogara pamusha.
But iwe unenge uchigona kuvachengeta here?
And ipapo pane kakurwisanawo kuti uti vakadzi vaviri dananai sekuda kwandinokuitai. Hameno kana muchizvigona.
Ini baba vakazotora mudzimai wepiri vaenda kuBulawayo, but, fortunately, vana mai vangu vana Madyirapanze, VaGumbo — baba vashaya — zvakanzi namai zvino vana ava vachachengeteka here, vachaendawo here kuchikoro zvavari kugara kwaZvimba kure nekwaKutama, vana vemurume wangu?
Vakati chivatora mugare pamwe chete. Ndozvakaita mai.
Zvino I do not know how many can do that. Asi vakazoenda kuchikoro, vamwe vakaenda kumauniversity. Umwe ane doctorate, mukomana is an architect.
Vamwe vemba huru sezvamunoziva vanaSabina naBridgette vakashaya. Kwasara ini, asi we were one nekuti mai vakanga vati ndinoda kuti mugare pamwe chete, handidi kunzwa kutukana and we obeyed.
Hameno kana vese vachikwanisa kudaro; vamwe vanotoita zvibhakera, vamwe vanotobayana nemapfumo.
Mombe dzakasiiwa; ndini mukuru pano.
Vamwe even go to the extent yekuti baba vasiira nhaka vati iwe ndiwe mukuru wochengeta mai pano papurazi kuno kwaMusengezi.
Mwana, chauya chauya, amai ibvai pano. Ndakutengesa purazi randakasiirwa nababa iri. Amai vako? Amai vako?
Amai vako iwe? Vakakuchengeta nine months pamuviri? Wavakuvatanda kuti utengese purazi ugowana kamari?
Don't do that! Never do that! Your mother is the most sacred person.
Just imagine nine months, I say, but it's much more than that. Vanozokuita suckle, vachikukudza dakara wakugona kufamba, dakara waakumhanya.
Zvino ndoita sei mwana wangu ava nemakore mana, gore rinouya ndomutsvagira nzvimbo yechikoro.
Vanotambura vana mai.
So, our mothers are sacred, the more sacred parents than our fathers nekuti kutambudzika kwavanoita even during the drought, ndimi ana mai . . . zvino ndosona chii? Ndoita chii? Ndotengesa chii? Tuhuku twangu twati twakandira mazai here? Ndivana mai ivavo. Kuri kudiwa uniform kuchikoro, ndivana mai vanotambura. Mothers are very precious to us.
Anyway, tinoda kuti tingouchidzana chete. And so when I hear kuti ah President, zvimwe munongotaura hazvitambirwe. Maminister enyu aah vanorambana.
Mukadzi wandaive aiwa naye ndazomuona amire nechimwe chikomba and so on. Madzimaiwo kana achiitawo zvakadaro. Tinoti pane nyaya.
Asi kazhinji it is an excuse for the man to get another wife. Then njere idzodzo dzinovapo. Anyway, ndati mauya yavanguva.
I, therefore, would like to commend the Ministry of Youth, Indigenisation and Economic Empowerment, finally, for launching the Zimbabwe Champions and Heroes of the Economic Empowerment Revolution and Empowerment Bank.
Makaita launch yebank nana Mai Mugabe a day ago.
Makorokoto.
I encourage you to make good use of the US$10 million donated to enable you to start it, to generate useful projects. Furthermore, I encourage you to work with relevant Government departments to make sure that the youths are fully economically empowered.
I have learnt with a heavy heart that some Government departments are exhibiting lethargy in implementing youth developmental projects, vane basa rekukubatsirai vasingade, vachidakuramba, kana vachingopa mareasons asingaite, ekuti zvinhu zvinonoke chete, tiudzei nekukasira.
Mai Hanyani tichiburuka kubva kuSouth Africa, marimwezuro ayo, vakachema vachiti Harare yangova tsvina yoga. Kana mastreet aya kapihwa mazita ekuti vanaNyerere, vana Robert Gabriel Mugabe, vanotengesa vaye vanouya husiku kuti varege kuonekwa.
Toita sei? Tatadza kuvasunga.
Tikaedza vakuru veparty vanoti aiwa rega kudaro waakuda kutiruzisa maelection. Zvino tongobata veopposition chete, ndivovotomisa here?
Ndikati ini saka une hurongwa hupi? Zvikanzi tangatichiti tichavatsvagira nzvimbo kuMoffat votengesera vari ikoko.
Chokwadi migwagwa haichaita.
Ndikati aah okay, ndichanotaura na Minister of Local Government, VaKasukuwere. Saka nezuro ndaitaura na VaChombo ndichiti ko, tingabvume here kuti migwagwa yedu yovandiyo zvitoro munotengeserwa zvinhu, ko kusanopa vanhu kuti imi munotengesera apa?
Asi migwagwa must be left free for the cars to run.
Hamudi? Hanzi vakati isu tinoda kunotengesa pese pese. Aiwa indiscipline iyo hatiide! Pasi nayo, pasi nayo.
Tibatsirei, we must clear the roads. Vanhu kana vaziva kuti uku ndiko kunotengeserwa vanoenda ikoko.
We do not want to see Nigerian-style of . . . Ndinonzwa kuti ivo vandiri kutaura ivavo vatozara mutown. Ah, hona tsvina dzoga dzoga. Ngatiregerei kudaro town yedu. Harare must be the smartest of all towns because it's our capital city.
Anyway tinotenda, taita musangano wakaisvonaka. Takugarisai kwenguva ndefu. But I want to once again say well done, we are proud of you.
We are very proud of you.
Tinotenda veyouth festival vakauya kuzondikoko kuti tiende kuRussia. Ndovamwe vedu, vazhinji vacho vakabva; those who gave us greeetings are the few who remain behind.
We are together with them. Our struggle is their struggle, especially in regards to countries like Namibia because we did assist them inasmuch as we were also assisted by Zambia, Tanzania and other countries. So, in Sadc, we know how to fight imperialism.
Saka, ndinofara nekukokwa kwandakaitwa.
But it is because of you, the support you give me. You because you don't fail me, you don't fail the party; that you are united with the leadership, that you regard the party now as your instrument for development.
Because as we have said before, yesterday, our objective as we fought the struggle was to get our country back, our land back, our natural resources and wild animals; fauna and flora, back; they are back now.
Now they are an instrument, yesterday they were the objective.
They are the instrument, the means we use now to make our lives better. Our tomorrow for the children better. To establish the unity and co-peration.
To establish the peace which John Nkomo died reciting.
That is the Zanu-PF we want. And once again I say well done, well done. Let's continue to work together.
Ngiyabonga. Tinotenda. Pamberi nekubatana. Pambili lokubambana. Peace begins with me, peace begins with you, peace begins with all of us.
Source - sundanews