News / National
Mnangagwa demands 5 'quick-win projects' from each minister
18 Sep 2018 at 07:35hrs |
Views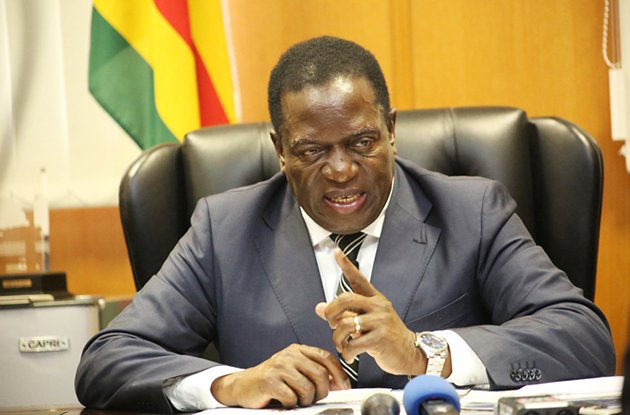 PRESIDENT Emmerson Mnangagwa has ordered his cabinet ministers to each come up with "five quick and high impact projects" as he looks to make a quick impression after his disputed election in July, NewZimbabwe.com reported.
Mnangagwa chaired his first meeting with the 20-member cabinet on Monday ahead of Tuesday's opening of the 9th Parliament and State of the Nation Address (SONA).
In a statement released after the meeting ministers, particularly the new ones, should adopt the 100-day cycle of doing business introduced when he first assumed power last November.
"Going forward we should continue to apply the 100 Day Cycles as a way of doing business in government supported by the monitoring of performance outcomes using the Executive Electronic dashboard," he said.
"Each portfolio Minister should identify a minimum of five quick-win and high impact projects in order that work on them commences in earnest; where appropriate it is permissible to go beyond the five subject to approval by the Cabinet."
And to encourage transparency, Mnangagwa said; "The Minister of Information, Media and Broadcasting Services will issue a press statement (after cabinet) in the presence of the Chief Secretary and implementing Ministers.
"This will help us entrench transparency and a culture of responsiveness, as we seek to transform the quality of life of our people."
Source - newzimbabwe