News / National
Mutsvangwa grilled over propaganda
12 Jul 2022 at 18:15hrs |
Views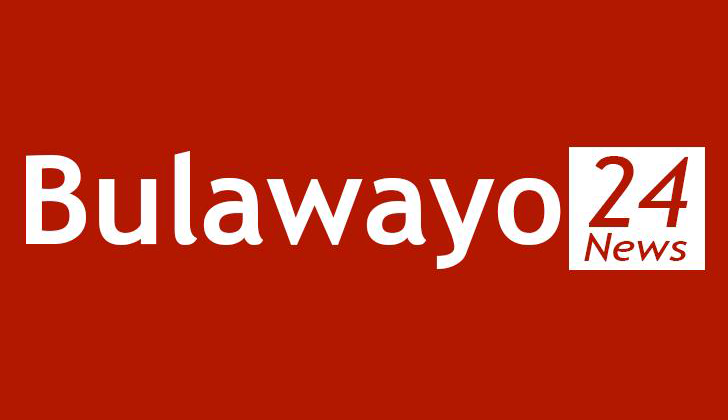 FINANCE minister Mthuli Ncube and the Reserve Bank have run out of ideas and are introducing complicated policies that continue to confuse and disadvantage the ordinary people while failing to address the economic crisis, senators said this week.
The upper House said the introduction of countless measures, including the latest pronouncement on gold coins, have failed to address economic problems, arguing that the minister ignored advice to dollarise which came from stakeholders during budget consultations and now the country is suffering.
MDC-T vice-president Elias Mudzuri said the government should explain how the gold coins will address the currency volatility and stabilise the economy.
"Can she (Information Minister Monica Mutsvangwa) explain how the gold coin is going to address the volatility of the dollar and how it is going to be used by the old granny in Chiendambuya, Malipati and all over where they cannot even access the present Zimdollar which if you go to the bank, you can only withdraw ZW$5 000 as cash which is equivalent to less than US$10. How does this link up with our local currency and the number of currencies that have been allowed to work?" Mudzuri asked.
"Let us not be complicated, let us be simplistic and ensure that a currency is used as a method of transaction rather than a method of cheating our own elders and those who might not understand the academic meaning of certain terms."
MDC-T senator Morgen Komichi said the troubled Zimbabwean economy has caused untold suffering to the people. He questioned the wisdom of introducing the gold coins, saying they would be of no use to the ordinary person.
"In order to control this situation, the government introduced the gold coins. Many people do not understand how the gold coins work. Where on earth has this approach been used and has it benefitted anyone? In Zimbabwe, how does the gold coin approach serve the challenges that are being faced by the civil servants, public servants and ordinary gogo, mbuya, grandma who is in Gokwe and Mberengwa?"
Senator Khaliphani Phugeni queried why the government was insisting the economy was performing well, yet it was on the verge of collapse and in bad shape.
"You said the fundamentals of the economy are solid, but you and I know that our people continue to languish in poverty. Our people continue to struggle to pay fees which is charged in foreign currency or at parallel rate."
"Our children are dying because of malnutrition, reason being that we cannot afford to buy goods from the shops. Everything in this country has become difficult and impossible to achieve because of runaway inflation, yet the minister says fundamentals of the economy are solid."
However, Mutsvangwa tried to paint a rosy picture of the Zimbabwean situation, much to the senators' irritation. She said the economic fundamentals were "in the right place".
"I want to say, first of all, the fundamentals of the economy of this country are in the right place. The issue of gold coins which he has brought about is an issue which the Reserve Bank has come up with. It is a very clear plan to move the economy forward," she said.
"This economy is on the roll and that is the truth about it. When you go outside I understand fully the suffering of our people, that is why I said all what the government is doing is to make sure that there is stability in the country which is being attacked by the detractors of this country."
"As to the details (on gold coins), I think it will be in order for the minister of Finance and Economic Development to come with a paper in this august House to talk to the details pertaining to the last point."
On Wednesday, Mudzuri argued that government ministers were not taking Parliament's contributions seriously, yet they were failing to address the economic crisis.
"I do not know what you can do, but I strongly feel that the ministers are letting us down if we are to get far with any policies, especially on the economy right now where it makes us want to be making suggestions," he said.
"I wonder whether our minister of Finance and Economic Development together with the Reserve Bank governor ever sit down and look at the way people are suffering out there such that we end up with a monetary system that works."
Mudzuri added: "When we did our budget, we were given enough warnings by those who advise us to say you are not going anywhere and you will end up dollarising."
"I was reading today about the gold coin. It might look brilliant where we do not have so many currencies, but how many currencies do we have in Zimbabwe? We have a multi-currency system which uses the dollar, and maybe as the base we use the RTGS, Zimdollar, rand, pula and we also use the gold coin. Do you not think that if we had an economy that works we would be able to use one currency?"
"I strongly feel that our minister and our Reserve Bank governor and probably a team of financial experts are doing what I would consider 'work avoidance'. We are seeing people in the streets selling money, but you cannot get it."
"If you go into your bank and ask for your money, you are given ZW$5 000 per week. What is ZW$5 000 today? What do you use it for? We are refusing and we are sitting here as parliamentarians saying we are defending the community – we should call the minister and ask him to make this currency work."
"I had to complain first because I think some of these suggestions must be made to be understood by the minister of Finance. We should continue asking him to answer this question on whether we are going to continue with runaway RTGS or we should suggest something that works for the common man."
Source - NewZimbabwe