News / National
Exams centre fee scandal
09 Apr 2014 at 10:07hrs |
Views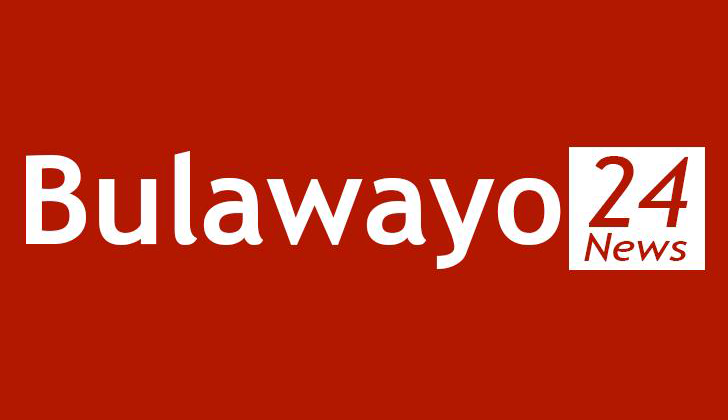 Emmerson Njanjamangezi
Private colleges and government schools are ripping off helpless and unsuspecting students and parents through overcharging Zimbabwe Schools Examination Council (Zimsec) centre fees ahead of the June and November examinations.
Investigations reveal that external candidates intending to sit for Ordinary and Advanced level Zimsec examinations were paying through their noses in an intricate scam that has private schools, colleges and public schools racking in thousands of dollars.
Centre fee is a charge levied on non-tuition paying candidates registering for examinations only.
However, government contends that schools need only charge for "stationery fees" owing to Zimsec's failure to provide examination materials.
Zimsec's registration deadline for 'A' and O' level examinations for November this year is May 23 while the registration for June closed at the end of March. Many schools and colleges set an earlier date to beat the deadline.
While Zimsec's examination fees are pegged at $13 and $26 per subject for O' and 'A' levels respectively, public schools and private colleges were cashing in on the loosely regulated centre fees.
Examination officers at different schools and colleges in Harare interviewed by The Zimbabwe Mail revealed shocking figures external students were charged to sit for examinations.
An examination officer at Direct Contact School in Harare who declined to be identified said: "We charge a flat fee of $792 per external candidate to sit for three 'A' level subjects. We have not broken it per subject, but that is what we charge."
Herentials College, with centres across Zimbabwe, was charging $80 as centre fee and $15 as stationery fee for external candidates to sit for both levels of examinations.
Students registering with Herentials for the purposes of the examination period only will have to pay $78 for three 'A' Level subjects, plus $24 for English and Communication Skills to Zimsec, then $95 for centre fee and stationery fee, while the figure for O' level students varies from one candidate to another depending on the number of subjects they wish to sit for.
This would work out to $197 to sit for 'A' level Zimsec examinations at Herentials College. Government schools have also been quick to cash in on the lucrative business.
Contacted for comment, Herentials director Emmanuel Mahachi said he was not in a position to speak on the matter, but would do so "after consultations" today.
Trust Academy's Mark Dembure was edgy, arguing his institution did not charge any centre fees. This is despite that examination officers at the college had revealed that external students were paying $45 as centre fee.
"We do not charge anything, who did you talk to. Ours is for free," said Dembure in a telephone interview.
Southern Africa's biggest school in terms of enrolment, with over seven satellite schools and a cumulative enrolment of nearly 3 500 students, Glen View 1 High School charges a centre fee of $25 which they say is inclusive of stationery fees.
Glen View 2 High School charges $35. Harare High in the neighbourhood of Mbare is demanding $40 per student.
In a response to written questions yesterday, Zimsec said: "…134 914 private candidates registered through private examination centres and formal centres for O' Level for November 2013 Examinations out of a total of 309 272 candidates (and) 8 681 'A' level private candidates registered out of a total of 31 920 candidates. We expect another increase in candidature at both levels – 312 000 at O' Level and 10 000 at "A" Level".
While Primary and Secondary School Education minister Lazarus Dokora or the ministry's permanent secretary Constance Chigwamba could not be reached for comment, acting Harare provincial education director Edward Shumba said the actions by schools and colleges were illegal.
"They are supposed to seek authority from the ministry, we look at each and every application's merits and moderate to make sure the community can still afford to pay. If it is too high then we reduce it to acceptable levels. Schools are supposed to charge a stationery fee and it should be nothing more than at most $2 or $3 for repair of furniture and such other ancillaries like stationery," said Shumba.
Zimsec is notorious for failing to either pay its examination markers on time or pay them at all as well as examination paper leakages due to low morale at the government institution.
Progressive Teachers Union of Zimbabwe secretary general Raymond Majongwe said government was aware of the exorbitant centre fees and has, for a long time, ignored the matter.
"People have been going into education for profiteering rather than provide a service. They have been allowed to charge seemingly small amounts which have a cumulative effect of running into hundreds of thousands of dollars. We need a holistic approach to put this to an end," said Majongwe.
Zimbabwe Teachers Association president Richard Gundani said the charges work against the ideal of education for all.
"In my opinion, charging exorbitant fees works against our target of education for all," said Gundani. "We are seeing a trend in which education has suddenly become elitist and are very much against it."
Zimsec added that it no longer provided some examination material, which necessitated the stopping of centre fee payment.
"Zimsec no longer provides examination pads. This stopped when the basic entry fee which candidates used to pay and which went to the purchase of stationery was scrapped. Zimsec still provides special paper for Principles of Accounts and Drawing and e-marker answer booklets," Zimsec said in a statement.
"The examination body said it has thus far registered 193 private examination centres compared to 2 066 formal centre."
Source - Zim Mail