Opinion / Columnist
Go Warriors Go
16 Oct 2018 at 08:58hrs |
Views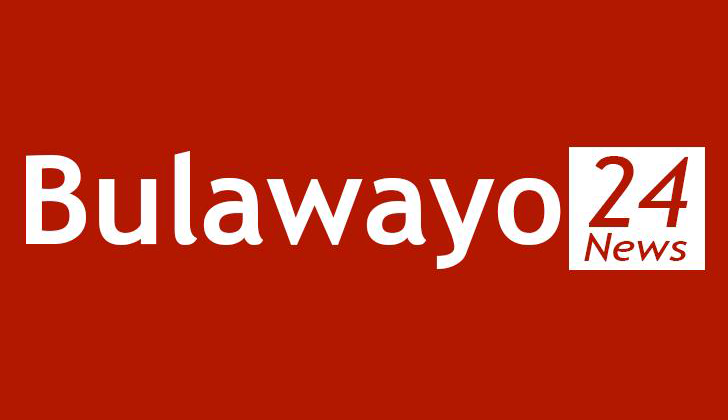 The Zimbabwe Warriors are in for a kill. They edged Democratic Republic of Congo at their own backyard and are expected to inflict another injury at home.
Thousands of kilometers away from home. I will be putting my national team first before anything else. I am proudly Zimbabwean.
The beautiful game of football is back and all roads will be leading to the National Sports Stadium where the Zimbabwe Warriors will battle and tussle it out with Democratic Republic of Congo. The lads will be on firing from all the angles and will leave no any stone unturned to dismantle this stubborn and bogey opponent. They are expected to finish off Democratic Republic of Congo under floodlights at exactly 1900hrs. This Tuesday night is going to be a memorable day in our football history.
The Congo national football team are not newcomers in football. Nicknamed the Diables Rouges (Red Devils), they have never qualified for the World Cup, but did win the Africa Cup of Nations in 1972. They also won the All-Africa Games football tournament in 1965.
The Congo national football team made its first ever appearance in February 1960.
The national team will be visiting Zimbabwe as a wounded lion ready for its prey. Alternatively the Zimbabwe Football Association has hiked gate charges insted of reducing them. The 12th man wants to cheer the players and come with their numbers so that they can fill the stadium like what we have seen in Kinshasa, where the stadium was packed to capacity.
Football always unites Zimbabweans across the country and knows no political boundaries. Thousands areally expected to throng the stadium to cheer the boys as they fight for their place in the tournament.
Previously the national team used to fall at the last hurdle during such kind of tournaments but it looks like we have just strike a very good cord in finding ans searching the winning formula. Our last game on Sunday against the Congolese was excellent though we were too shy in between the two polls.
We played very well especially at the defence
marshalled by Tendai Darikwa. It was so solid and intact. At this stage of the game much is expected from the players to exercise high degree of concentration and keep their eyes on the ball. Any school boy blunder will cost us. I am expecting a colourful and electric atmosphere at the giant stadium where fans will be treated to brand of total football. Love is not yet lost. The die hard supporters are asking for nothing other than a sweet victory and send the Red Devils to the cleaners.
Our midfield must knock the ball around and break the opposition's defence at any given opportunity. Marvellous Nakamba was good though he did not sting as much expected from him.
The Warriors defence must not go to sleep. The late substitute Yannick Bolasie (born 24 May 1989) a professional footballer who plays as a winger for Championship club Aston Villa on loan from Premier League club Everton has the potential to spoil the match if not closely monitored. He fought for possession and scored on Sunday.
Born in Lyon, he has played in the Football League for Plymouth Argyle, Barnet, Bristol City and Crystal Palace. Bolasie has been capped at international level by the Democratic Republic of the Congo. Bolasie began his career with Rushden and Diamonds at age 16.
The Aston Villa striker Bolaise was a threat. I don't know the reason why the Congolese coach kept him on the bench for the entire 79 mins. He is likely to start and is poised to unleash trouble to our defence which always lose concentration during the dying minuted of the game. His movements are unpredictable movements.
Khama Billiart is a skillful player and must stick to that role of releasing perfect passes. His killer punch passes and skills will give a torrid time to the visitors. Billiart can subtract Congolese defence which is very tough and strong. This time he must avoid keeping the ball to himself and instead must quickly release it. Fans will miss the Silent Assassin Knowledge Musona who chased a back pass from a Congolese defender, twice rounded the goalkeeper and netted the ball far right at a hapless defender. He scored a beauty and unfortunately got a second bookable offence and was sent off for a lurch on his opponent.
The Warriors performance was excellent and they need to create a lot of scoring opportunities up front and frustrate the visitors and grind a victory. It's now a common disease with the Warriors who always concede goals when the game is coming to an end. Complacency should be avoided at any costs. The Congolese are so brutal and very dangerous if they are in possession of the ball.
Contacts
Facebook - Leonard Koni
Twitter- @Leokoni
WhatsApp- +27747402042
Email- konileonard606@gmail.com
Source - Leonard Koni
All articles and letters published on Bulawayo24 have been independently written by members of Bulawayo24's community. The views of users published on Bulawayo24 are therefore their own and do not necessarily represent the views of Bulawayo24. Bulawayo24 editors also reserve the right to edit or delete any and all comments received.