Opinion / Columnist
The paradox of Chete Chete! Emerging understandings in 2019
17 Feb 2019 at 07:57hrs |
Views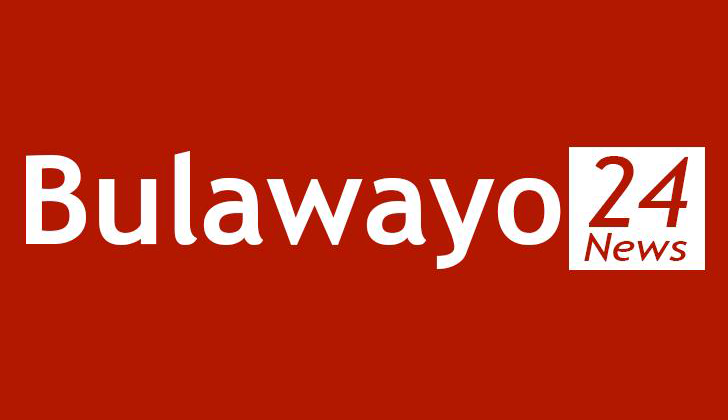 Pursuant to last week's instalment, an erstwhile barrister in the making, Zwelithini Xaba gave a candid response on how Nelson Chamisa and his generational consensus are a façade. But the budding barrister went on to imply that Zanu-PF and MDC both cannot survive beyond their leaders.
I promised that I will respond through this space because such candid responses represent a widely held perception about centres of power in Zimbabwe's politics.
Firstly, I totally agree with Zwelithini on his submissions that Generational Consensus is a convenient political tool by MDC to prop an old Chamisa who is beyond the youth bulge. I also agree with him, as I have argued before that they have nothing on offer for the poor, working and struggling class.
Undeniably, I am afraid that I agree with him on that Zimbabwe still has to deal with the big problem of shifting from "A liberation struggle to governance" mode; that I timidly agree, but selectively submit that the reason of inviting more technocrats to governance in 2018 was deliberately to facilitate that shift by the ruling party. The deliberate decision by Zanu-PF to ensure that think tanks of the party are saved to serve the party only and not Government is a positive step towards gravitating towards the shift from "A liberation struggle to governance mode".
With those concessions, I have reservations with some of his submissions which I will articulate through contemporary history of the "Chete chete!" signifier and its impasse on Zimbabwean politics and how it has been reborn in MDC and neglected by those who coined it.
The paradox of chete chete!
Upon watching the sad news of the passing away of Morgan Tsvangirai on Valentine's Day in 2018, I could not help but ask myself how the politics would unfold considering the existing drama over succession of the party. I reckoned that what will emerge thereafter would be the final collapse of the once dreaded workers, civic society organisations, students' coalition, the Movement for Democratic Change.
Factionalised by an unhealthy power race, deliberate misinterpretation of their own constitution, cronyism, a polarised generational consensus and no clarity on succession as prescribed by the late Tsvangirai, MDC is on a free fall — soon to be "last seen".
Due for an elective congress exactly 12 constitutional months after the passage of the past leader, democracy in the opposition has been reduced to personality cults, disenfranchisement of invested time, a protracted contest of characters rather than bread and butter issues and negligence of a political mandate bestowed on an opposition.
The electorate is made a spectator in a captured institution, and again, it is the less informed innocent yet vulnerable Zimbabwean who will be made political currency.
Reminded by Zanu-PF's 2014 "One centre of power" political monopoly which bore the "Chete Chete!" political machination, one never doubts that cultism of a political leader has been engrained in the opposition. Zanu-PF's 2014 Congress was purportedly rallied to establish a membership base solidly loyal to Mugabe through the so-called one centre of power.
The congress, held in December 2014, resonated with the slogan "VaMugabe chete chete!" (President Mugabe is the only leader!), no doubt similar to Chamisa Chete Chete! (CCC). If signs of history are anything to go by, then we borrow from the past to learn about the future before us — Chete chete signifies one centre of power, it signals a party coalescing around an individual, nothing else besides what's referenced by "Chete chete!"
What is important is how each party dealt with the past political identity that had been cultivated by their past leaders. Without doubt, post Mugabe Zanu-PF immediately dealt with the one centre of power clause in January 2018.
The elimination of the clause not only constitutionally eliminated susceptibility of political monopoly, but allowed the party to develop sub institutions that can inform the party's survival beyond an individual. Over and above, if election results and statistical analysis is anything to go by, it spells and defines a clearer picture of where Zanu-PF's power lies — contrary to what my colleague Zwelithini Xaba thinks.
Zanu-PF's power does not lie in an individual, they have proven that an individual is a deployee and no one owns the party. The establishment and revitalisation of Policy analysis departments, media department, and full time deployment/ employment to party offices of critical think tanks is more than enough evidence of power distribution in Zanu-PF. But, is it the same in the "Jecha" camp? No, indeed Zwe would agree with me.
To easily put the rebirth of "Chete chete!" in MDC and its attachment to personality cults, let me explain what a personality cult is and you weigh if the party and its leader do not fit into this description.
Personality cult refers to a situation in which a public figure, such as a political or charismatic leader is deliberately seen as an idealised, heroic, at times worshipful image of a leader worthy of admiration and veneration. In Zimbabwe, as in most other parts of Africa, politics and religion are two areas where the personality cult syndrome has found fecundity.
Personality cult is operating on a dialectic basis, either occasioned by the deployment of propaganda by its own subject, that is the leader or personality around whom it is built, or generated by the people through excessive hero worship. Today personality cult is sustained in the mill of the travestied democracies and religious movements that are defining Zimbabwe.
Past mistakes haunting the future before us
For one watching the theatrics from the terraces, you cannot miss reading through the lines plaguing the opposition on the verge of collapse. It clearly has dawned that the interests of the masses are not the tiller of opposition politics, but it's a stampede on who will "own" the party. MDC is plagued by three problems which we should all read from — the lens of factionalism: Chamisa and his parody of generational consensus, a still-silent Matabele-identified MDC led by Prof Welshman Ncube and the haunting old guard fronted by Elias Mudzuri.
Should one consider Chamisa as a groomed president based on his appointment after rejection in a lower post, or recognise his presence in the presidency of the opposition as payback and fright — the scourge that will harass opposition from now till their last breath? Many in 2014 after Chamisa's dismal loss to Douglas Mwonzora questioned the reason of having three deputies with the additions being appointed without consultations, and the available rationale then was that the late Tsvangirai was not in the best of health and a succession plan was paramount.
Maybe we ought to look at the very first mistake among many that the MDC-T did then. Firstly, Chamisa had lost an election to Mwonzora in 2014 in party elections. The masses had demoted Chamisa to an ordinary card carrying member. However, the late MT was still hung up on young Nelson's 1999 charisma and not forgetting the students' constituency he brought with him in the formation of MDC.
We can read it as either payback or a fear of how threatening the young politician would be had another carrot been dangled by other quarters wishing to court him.
In another case, the appointment of Mudzuri with Chamisa was another mistake. In Mudzuri's case, one would assume that he was going to be Chamisa's ally, but history reminds us that the two are nemeses.
In the subsequent April 2011 Bulawayo Conference Chamisa was elected the National Organising Secretary of the MDC-T, an office previously held by Elias Mudzuri.
Chamisa's closeness to MT then augments suspicions that he could have influenced Tsvangirai for a cabinet reshuffle that saw Mudzuri being dismissed in June 2010 and replaced by Elton Mangoma as Minister of Energy. One facetious thing about his dismissal is the allegation that Mudzuri was fired because of a blackout during the 2010 Soccer World Cup match and that as the Minister responsible for power and he had promised to keep the lights on, he embarrassed the nation.
The successive events do not spell out a good outcome after the elective congress. The old guard is seeing how the "chinhu" is being taken by Chamisa and his blue-eyed boys.
Their survival in politics is at the benevolence of Gift Ostallos Siziba and Makomborero Haruziivishe. It's not like they have a choice now, but the bottom line is that the elasticity of their patience will come to a point of break. All hell will break loose and that is when the epitaph shall soon read: HERE LIES THE MDC.
Rest In Power Save.
Source - zimpapers
All articles and letters published on Bulawayo24 have been independently written by members of Bulawayo24's community. The views of users published on Bulawayo24 are therefore their own and do not necessarily represent the views of Bulawayo24. Bulawayo24 editors also reserve the right to edit or delete any and all comments received.