Opinion / Columnist
The brutality of March 11, 2007 and its impact
14 Mar 2021 at 06:27hrs |
Views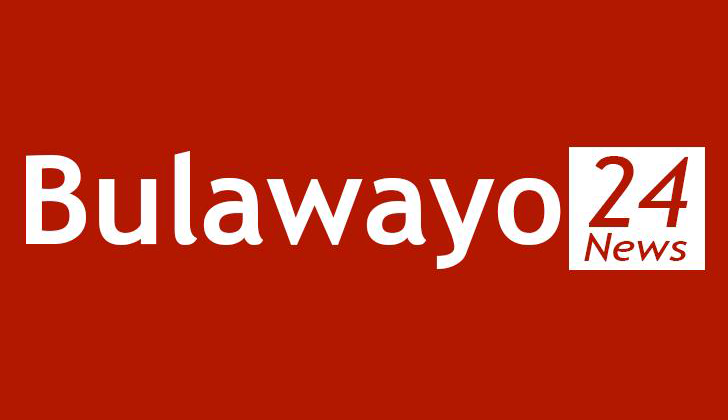 Back in Zimbabwe, the struggle continues.
The Save Zimbabwe campaign (SZc) is a broad coalition of organisations spearheaded by the Zimbabwe Christian Alliance (CA).
Its members include the factions of the MDc, other opposition parties, church groups, civil rights groups and trade unions.
The campaign's aims include the restoration of democracy, human rights and a legitimate government in Zimbabwe through providing early, free and fair elections under proper international supervision.
On the Sunday morning of March 11, 2007, it organises a prayer meeting for all stakeholders at Zimbabwe Grounds in Highfield, Harare.
As one of its active institutional members, we rally our party membership and leadership to attend.
The other MDC faction also heeds the call.
We are joined in endorsing the prayer meeting by the entirety of civil society, including the NCA, crisis coalition, combined Harare Residents association (CHRA) and the churches.
The night before the march, police spokesperson Senior assistant commissioner Wayne Bvudzijena appears on national television issuing out threats to all those organising, supporting and planning to attend the prayer rally.
He says the police are prepared to employ all means at their disposal to stop the event at Zimbabwe Grounds.
We are neither amused nor deterred.
We have not bothered to notify the police of this meeting in terms of the Public Order and Security act (Posa) choosing rather to be defiant of the law we largely view as unjust and undemocratic.
On the day of the prayer march, as the political leaders at the event, we have a confrontation with the police as they order us to stop the event. We refuse to back down.
Our position is that they have no power to stop a prayer march.
We decide to go ahead with it because, in our view, religious gatherings are exempted from the ban on rallies imposed by the government last month. How can we apply for permission to pray?
The whole of Highfield and surrounding areas have been turned into a war zone.
Shopping centres, beer halls, churches and schools have been closed by Robert Mugabe's police, aided by armed militias.
This is clearly without precedent.
At Gazaland shopping centre in the high-density suburb of Highfield, armed riot police stand at the beer hall entrances beating up the patrons who have been besieged inside.
Roadblocks barricade all roads leading to the high-density suburb.
cars are stopped, interrogated and heavily vetted before getting into the residential area which has been turned into an arena of brazen conflict.
Things are out of control. By the time we enter Highfield, 13 riot police trucks and armoured vehicles are making their way towards the venue.
They have beefed up deployment.
Armed police officers and militias are terrorising any citizen in sight. It is total war — state-sponsored violence against unarmed civilians.
The brutality
Before we leave for Highfield, assistant Inspector Mhondoro, of the Law and Order Section at Harare central Police Station, pounces on the leadership meeting in the city centre threatening arrests, arguing that the meeting is not sanctioned or allowed at law.
However, we remain defiant only to regroup at another venue after three trucks of riot police dismiss everyone.
As the conflict starts and rages on, Morgan Tsvangirai is not here.
He is still at his Strathaven house, but his lieutenants, such as Tendai Biti, Nelson chamisa, Elias Mudzuri and William Bango, are in the trenches with us. So, in his absence, I am the primary target.
The confrontation with the police escalates. We are chased with baton sticks, arrested and bundled up into police trucks.
The police use tear gas, water cannons and live ammunition to crush the meeting. They viciously beat up the activists.
As thousands of activists and ordinary citizens flock to the grounds, the police deploy violence and brutality to prevent the prayer session from taking place.
They arrest more than 100 opposition members and civil society activists. Others are viciously wounded and chased throughout the city.
Those arrested include Lovemore Madhuku, Tendai Biti, Job Sikhala, Elias Mudzuri, Grace Kwinjeh, Nelson Chamisa, Willias Madzimure, Gladys Hlatshwayo, Murdock Chivasa, Morgan Changamire, Frank Chamunorwa, Linos Mushonga, Godfrey Gumbo, Clever Kafero and Mike Davies.
We are all taken to police cells - some to Highfield Police Station, and others to Harare central Police Station.
The police claim that the prayer rally violated a government ban on political protests.
In the resulting unrest, one opposition activist and Nca member, Gift Tandare, is shot dead by police.
This is a sad day in the history of our country.
A citizen is killed while attempting to attend a prayer meeting.
According to his murderers, the ZRP, Gift Tandare is the "ringleader" in the running battles that ensue between the police and the people trying to attend the prayer meeting.
While all this is happening, Tsvangirai is still at his house.
A senior member of his party, Sekai Holland, urges him to go to the coalface of the struggle.
The opportunistic argument is that if he does not, he will be eclipsed by me in the MDC leadership wrangles between the two factions.
So, with a contingent of MDCT leaders, he leaves his house and goes straight to Machipisa Police Station where he confronts the police about the arrests and mayhem.
The police officers and armed militia are not amused.
They surround him and brutally attack him. It is a horrific and sadistic beating.
I am taken to Harare Central Police Station, together with other leaders, including Job Sikhala, Godfrey Gumbo, Willias Madzimure and Morgan Changamire.
In what appears to be selective
Application of brutality meant to divide the political activists, we are not assaulted.
All the arrested people are denied access to lawyers.
Zimbabwe Lawyers for Human Rights lawyers Beatrice Mtetwa, Irene Petras, Otto Saki, Andrew Makoni, Alec Muchadehama, Charles Kwaramba and Harrison Nkomo try frantically to assist victims.
They are harassed, humiliated, and, in some cases, assaulted.
They are denied access to their clients, but are allowed to leave food with police at the entrance to the cells.
By 10pm on March 11, 2007, Mtetwa is finalising an urgent habeas corpus application.
She seeks production before the courts of all persons detained in connection with our prayer meeting.
By this time, we have been separated and are being held in at least 15 different police stations throughout Harare, including Harare Central, Southerton, Machipisa, Warren Park, Rhodesville, Highlands, Borrowdale, Avondale, Mabvuku, Matapi, Hatfield, Braeside and Chitungwiza.
An urgent application is filed at the High Court at around 11pm on March 11, 2007.
The aftermath
The following day, on March 12, 2007, lawyers continue their attempts to gain access to various detainees scattered around Harare.
All detainees are denied access to their lawyers and much-needed emergency medical treatment.
Eyewitnesses give descriptions of the scene of torture of detainees, in particular, Tsvangirai, Sekai Holland, Grace Kwinjeh and Lovemore Madhuku.
The violations border on extreme and sadistic brutality and savagery. Kwinjeh is removed from Machipisa, through Harare Central, en route to Braeside Police Station.
She is brutally assaulted at Machipisa and has apparently lost a portion of her ear. Kwinjeh continues to be denied medical attention together with others in custody with her.
Both lawyers and medical doctors are not allowed to see her. This is inhuman. It is un-African.
I am being held at Avondale Police Station after being abruptly transferred from Harare Central Police Station.
At Avondale, I am in the company of a severely injured Sekai Holland, and other detainees.
Petras and Saki are denied access to us, although police officers accept food on our behalf.
Madhuku and Sikhala are at Marlborough Police Station.
A severely wounded Madhuku is taken to Parirenyatwa Hospital for treatment in the early morning of March 12, 2007.
He has a broken arm in a cast, bandages over his head and a swollen face from assaults suffered at Machipisa.
Tsvangirai, who has not been seen by lawyers, private doctors or family since his arrest, has been severely brutalised. He has severe wounds to the head, a swollen eye and a torn shirt.
On Monday, March 12, 2007, the High Court orders the police to allow lawyers access to us.
Mtetwa is my principal lawyer and also to some of the other detained activists.
Muchadehama represents Tsvangirai and most of his party members. The lawyers get down to work.
Eventually, an urgent chamber application is set down before Justice Chinembiri Bhunu at 6pm and covers all people currently in custody throughout Harare.
Hence, on March 13, I am finally brought to the Harare Magistrate Court together with Tsvangirai, other political leaders and activists.
Tsvangirai is limping and missing part of his hair, because of a head wound.
He is later taken from the court to a hospital under police guard.
We are joined in court by many other opposition leaders and activists, some also in need of medical attention, who have been arrested and brutalised by the authorities on that fateful Sunday.
I stand side by side with Tsvangirai in the courtroom.
The room is full, but the police dutifully clear-off all spectators from the building and seal it off.
As Tsvangirai and I stand together in court, I can't help but reflect.
We lead rival factions of the MDC. There is symbolic hope in our joint appearance.
Why can't we work together against the brutal Zanu-PF party? There is a need for introspection.
----
This is an excerpt from Arthur Mutambara's book titled: In Search of the Elusive Zimbabwean Dream Vol 2
Source - the standard
All articles and letters published on Bulawayo24 have been independently written by members of Bulawayo24's community. The views of users published on Bulawayo24 are therefore their own and do not necessarily represent the views of Bulawayo24. Bulawayo24 editors also reserve the right to edit or delete any and all comments received.