Opinion / Columnist
Zimbabwe criminals go hi-tech
29 Jan 2022 at 14:37hrs |
Views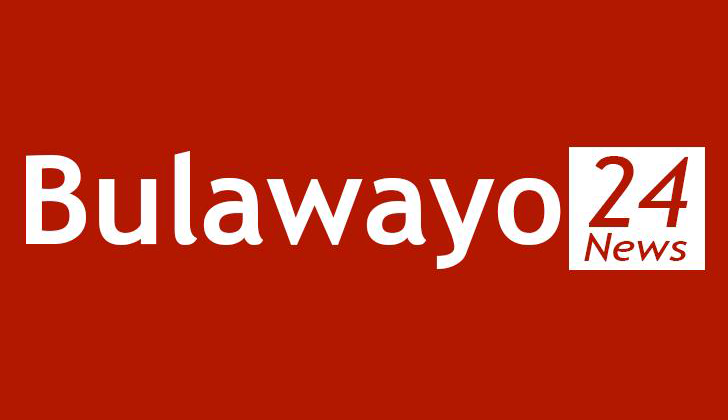 ZIMBABWEAN criminals are not being left behind by technology. They are using technology to enhance their trade, just like everybody else.
Technology is a useful tool as it can bend to the whims of any hand. Cyber-crime is becoming a menace in all spheres of life in Zimbabwe with rapid developments in technology and user spread.
More and more users of computers and the internet are falling victim to cyber-crime. Every internet user is a potential victim of some internet scam or other. Computer thieves are by nature intelligent and relatively sophisticated people who can con even the cleverest of people.
Zimbabwe caught up with the rest of the world somewhat in dealing with cyber-crime when it gazetted the Data Protection Act in December last year. The Act provides for the lawful use of computer technology and the investigation and collection of evidence of cyber-crime.
It deals with unauthorised data collection breaches and the admissibility of electronic evidence in court. It details computer crimes that affect ordinary users who are connected to the internet.
The Digital 2021 report puts the number of Zimbabweans who are connected to the internet at 5,01 million. This translates to an internet penetration of 33,4% of the nation's 15 million inhabitants as at January last year
Hacking
After the thug who waylays people in tall grass, fear the reclusive geek next door who lives on his computer all day. Fear also the gangs of youths who hang around at fixed street spots for seemingly no reason, heads buried deep in their phones.
Modern-day thieves do not all use knives and weapons. They use tricks and codes to break into other people's computers to obtain unauthorised access to data. Hackers' favourite pastime is breaking into private Wi-Fi networks and using internet for free.
Their victims wonder why their data always finishes faster than can be accounted for. Employers need fear untrustworthy employees because they break into workplace computer systems and access sensitive data.
Politicians should fear opponents because they can hack into their computer systems to access and steal information and even plant incriminating evidence. In business, fear rivals and competitors because hacking and spying is rife in commercial and financial sectors.
Fear people who can gain access to personal information because they can hack into mobile phone wallets and bank accounts. Bank robbers are not what they used to be. Today, they just punch keys on a computer keyboard and the money comes to them.
Online scams
No honest person can ever say they have never been conned by one scam or other. Anyone who says this is either a liar or a con artist.
Modern-day local con-artists have also moved with the times and gone online. They no longer mark and waylay their prey on street corners and regale them with fantastic stories of magic money-cleaning powders.
They do not pretend to suddenly spot lost money lying on the ground, pretending to faint or whatever will engage potential victims into an interaction. Some still operate from the street, but many have gone digital.
On the street, victims are lured with tall tales of huge delivery loads of coins or other items that have been received, which need to be manually counted because the machine has broken down and they just need extra hands.
Tech savvy scammers have no need for street theatrics. They meet their victims online, but still manage to hoodwink them into parting with their money using just a keyboard.
The 419 scam is the most common of them and it has spawned many variants. Contrary to popular belief, the 419 scam did not originate in Nigeria. The first publicly written records of it date back to 18th century Europe. Rich trading merchants, noblemen and the aristocracy were the most desired targets of similar deceptive ruses by cunning thieves.
Spanish and German scammers were the most feared because they were the most ruthless and daring. They could sell kings countries that did not exist!
The modus operandi was the same as the later day 419 scams. They wrote letters always with the intent of tricking people to pay for non-existent services or items.
Nigeria only popularised the old worn scam in the 20th century. The number 419 is the article number in the Nigerian Penal Code, which outlaws the particular scam.
There is always a rich prince or former government agent who desperately needs help in getting their millions of dollars out of Nigeria.
It can also be a large unique piece of priceless old jewellery. For some elaborately narrated reason, they cannot do so themselves and need help.
A set amount of money needs to be sent to them to enable this. Somehow, they have absolutely no money of their own. They will reward you with a tempting cut of the millions when they are safely out of Nigeria.
All things considered it is not a bad day's work becoming a millionaire for a very small amount of effort and even smaller investment, which can be as low as US$10.
Somehow our wealthy prince just doesn't have US$10 and needs yours. Online scams can take many forms but the method is exactly the same.
Money has to be sent to an unknown person or organisation somewhere very far away and thanks to the internet and technology, it can all now be done at the push of a button.
Ransomware
These are attacks on computer systems to compromise them in order to obtain something in return.
Attacks include eavesdropping, sharing their files without permission, piracy, data modification and virus attacks.
Victim computer systems are held to ransom until the specified action is performed. It is like kidnapping and demanding a ransom. Local computer systems are increasingly getting attacked. Harare Institute of Technology and National University of Technology computer servers have been attacked in this way.
Phishing and pharming
There is an upside to living in a country with an unattractive and sluggish economy because it means our money is not that much to be worth the time and effort of online thieves. Phishing is an extremely common crime in countries with vibrant online economic activities.
Zimbabweans are not yet big on online shopping so there are few opportunities to be phished. Phishing is when online users are tricked into parting with sensitive data such as passwords and bank account or shop card details.
The most common phishing tricks come in the form of an email or phone message purportedly from one's bank which looks authentic because it has the correct colours and logos of the bank or shop.
The message will politely request the customer to type in their account details and other sensitive information like passwords.
This is almost always done under the pretext of a system upgrade and accompanied by a threat to close the account if the information is not furnished quickly.
The threat will sound real and people feel pressure to part with the information. The best way to avoid being phished is to never give out sensitive information online.
Banks and shops will never ask for information of that nature over the phone or online and moreso banks will never ask a client to give it their password.
The best thing is to phone the bank or the shop that has purportedly originated the message or to go in person just to make sure.
Pharming occurs where an unsuspecting online user is re-routed to a fake or wrong website instead of the one they wanted.
Source - NewsDay Zimbabwe
All articles and letters published on Bulawayo24 have been independently written by members of Bulawayo24's community. The views of users published on Bulawayo24 are therefore their own and do not necessarily represent the views of Bulawayo24. Bulawayo24 editors also reserve the right to edit or delete any and all comments received.