Opinion / Columnist
The MDC coalition
12 Feb 2013 at 14:51hrs |
Views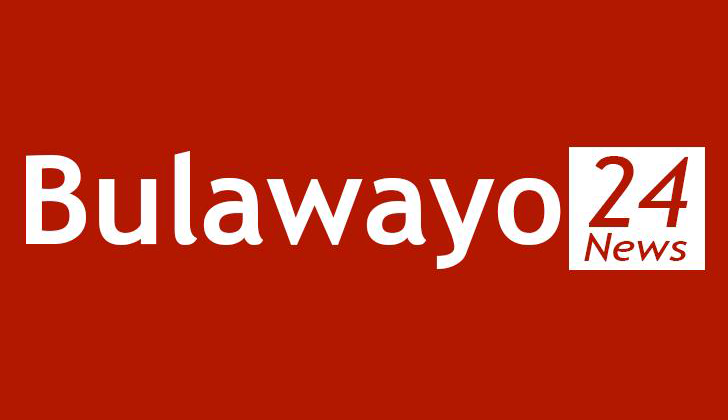 Can the macs unite, maybe. If case they do, who is going to be what. Maybe Tendai biti, but how........

It all started with a Tweet from Khumalo Senator Mr David Coltart who also doubles up as the Minister of Education, Sports and Culture. Politically, Mr Coltart belongs to the Prof Ncube led MDC formation where he is secretary for legal affairs.

His Tweet attracted hundreds of comments from supporters of the two MDC formations. Even the strategic corrections of Mr Coltart's statements by Prof Ncube party spokesperson Mr Nhlanhla Bahlangene Dube and youth secretary general Mr Discent Collins Bajila could not kill the glaring story that there was a push from somewhere to have the two MDCs work together in the 2013 elections.

That coming from Mr Coltart gives no doubt that there is a push from the white handlers of the opposition MDC formations. Other white elements in this grand scheme include Ms Trudy Stevenson from the Prof Ncube formation and self exiled Mr Roy Bennet from Mr Tsvangirai's party.

Mr Coltart wrote:" Welshman Ncube and I are not in fact at odds on this issue. Both of us agree that in an ideal world we should have a single united opposition against Zanu PF but we both recognize that that is well-nigh impossible. In the circumstances we should strive to agree on an electoral pact so that we do not split the vote as happened in 2008.

We both know this will be very difficult and if there is any disagreement between us it is in how we rate the chances of obtaining an electoral pact. He is very pessimistic that this is possible whereas whilst I am also fairly pessimistic I think it is still possible. My views in this regard should not be taken as any fundamental disagreement between us or any loss of faith by me in his leadership.

Prof Ncube then replied and scribed that "
David Coltart is correct. We all believe that it would be easier to defeat Zanu PF if we had a united democratic opposition to Zanu PF and that such a democratic united opposition is desirable and necessary.

We differ only in respect of whether conditions for the creation of such a united democratic opposition to Zanu PF exists in Zimbabwe today and on whether given the objective conditions on the ground it is possible to achieve such a position. I believe that the reunification of the MDC is impossible for reasons too numerous to detail here.

"I also believe that given the things which divide the two MDC formations and what has gone on between the two parties since the split, it is equally impossible to construct any coalition agreement that would receive the support of the respective National Councils of the two parties.

"More importantly, having regard to where the two parties stand in relation to each other today, any honest assessment will show that there just is not sufficient appetite for any coalition within the decision-making bodies of the two parties.

"In 2008 the MDC National Council authorized negotiations for a coalition and later endorsed the agreed coalition agreement but the MDC-T National Council rejected that agreement. Today, I doubt if the MDC National Council would even authorize any negotiations on the matter given the general sentiment in the party. I believe the same situation prevails in the MDC-T.

"We are, however, a democratic part, those who want to try to construct such a coalition agreement as might be possible are free to do so. Some of us will continue to focus on implementing the MDC Congress resolutions which inter alia require us to focus on the rebuilding and rebranding of our party and preparations for contesting every electoral seat at the 2013 general elections," he wrote in full.

However, the greatest question is who will lead the coalition?

Mr Tsvangirai is seen as the leading contender being the founding president of the united MDC, he is seen as a man who has been tested by time having contested the Buhera House of Assembly seat in 2000 and the Presidential elections in 2002 and 2008 albeit losing the three elections. In all these elections, Mr Tsvangirai has been viewed as a victim of alleged violence and hence attracting to himself the attention of global right wing media houses. He has also received loads of international acclamations and accolades which the MDCs survive on and thereby attracting to himself the tag of the being the face of the so called opposition struggle in Zimbabwe. For this, many believe that a coalition formed around the person of Mr Tsvangirai could be the ideal solution to the so called Zimbabwean crisis.

However, the former Zimbabwe Congress of Trade Union leader has spent his short spell in the inclusive government providing the electorate with reasons why he should not be elected to any leadership position. A factual analysis of his personal and professional life proves beyond reasonable doubt that that those who want Mr Tsvangirai to lead the Government and the nation are very mislead. Never in the history of politics has an unmarried man been positively linked to so many women in so little time and this sums up the behavior of Mr Tsvangirai in relation to the fairer sex.



His flip flop on such fundamental issues like indigenization and economic empowerment, homosexuality and the desired system of governance for the people of Zimbabwe reflect squarely that he is a clueless chap in so far as dreams and aspirations of the people of Zimbabwe are concerned.

Beyond the tired "Mugabe Must Go" slogan – the man's footprints of failure lie clear in the path of his political history. All the programs he has lead from Final Push via Save Zimbabwe Campaign to JUICE - have been nothing but resounding flops.

For these and other reasons there are many people within and outside the opposition parties who believe that Mr Tsvangirai has soiled himself beyond the level of being a political assert and deserves to be dumped like any other liability. This group of people sees the possibility of a coalition as a window through which Mr Tsvangirai came be thrown away. They see it as an opportunity to bring forward a new face that is not tainted by sex scandals, double dipping in state resources, political inconsistency and in particular someone who will not always take the view of the last person they spoke to.

His deputy, Ms Thokozani Khupe is viewed as a tribal balancing token with no power and influence in national opposition structures. Her inability to bring sanity in Bulawayo province where she is legislator for Makokoba has proven that she cannot withstand any task beyond Makokoba constituency. One other fact that works against Ms Khupe is that at the time of the united MDC split in 2005, she was very junior and hence it would be a misnomer to put her ahead of the likes of Mr Paul Themba Nyathi (former Spokesperson), Gift Chimanikire ( former deputy secretary general) , Essaf Mdlongwa ( former national organizer) amongst others. This leaves the door slightly open for Prof Ncube, the founding secretary general of the united MDC and now President of other MDC formation.

Prof Ncube has spent the past 3 years doing all things a candidate should do. The rebranding that was done to his party was a brave move. Beyond that he has been seen chasing bulls in rural areas, doing rallies and commanding door to door teams in all parts of Matabeleland and a few other areas in Mashonaland, Midlands and Masvingo. The former law lecturer has earned himself the tag of being a hard worker, grassropats man and a consistent debater. Since the MDC split of 2005, Prof Ncube has been attracting to his faction a breed of intellectuals who unlike the thugs who dominated the foundation of the united MDC, have at least the capacity to stand in public forums and make logical arguments giving the electorate some hope that given a chance he can form a government.

However history has it on record that no man can run away from their own shadow. During his tenure as proctor at the University of Zimbabwe he had serious runs with many students who now form the bulk of the leadership of the MDC. These include the likes of MDC T Spokesperson Mr Douglas Mwonzwora who up to this day cannot waste an opportunity to belittle Prof Ncube or at least make a spiteful comment on anything he does.

Mr Mwonzora, many in the opposition circles say supports the idea of a coalition but does not approve of Mr Tsvangirai's leadership because of his lack of education and political blunders.

These former UZ students do not see a day in their lives where they should again be required to work under Prof Ncube. Also, Prof Ncube has been accused of being a tribalist, regionalist and of late a "village politician.' This has greatly worked against him and puts his chances of attracting votes outside Matabeleland and Midlands between slim and none.

Even the likes of Mr Nelson Chamisa are said to be whispering in the dark that Mr Tsvangirai is a liability that has caused more harm than good in the opposition struggle to unseat veteran nationalist, Cde Mugabe.

Habakkuk Trust director, Mr Dumisani Nkomo, said he believed that despite Mr Tsvangirai's political and social huffs and puffs – the MDC T leader remains marketable as the coalition leader. He further argued:

"Mr Tsvangirai just must change his attitude on Matabeleland. He is a tribalism who does not take us seriously," he said.

Ibhetshu LikaZulu secretary general said Mr Tsvangirai is "not suitable to be even a messenger in any ward in Matabeleland" and backed Prof Ncube as the potential leader of the MDC coalition.

"Prof Ncube is far much suitable than this man who cannot even take a simple birth certificate for a child because he fathered him with a Ndebele girl," said Mr Fuzwayo.

One character who has been rising consistently in both the MDC and national politics is Mr Tendai Biti. The former UZ student leader, lawyer, economist and minister of finance in the Government of National Unity has used the inclusive government as a period through which he exhibited his skills as a negotiator and party administrator. This has attracted to him some applause across the two MDCs. He is viewed as a stabilizer and a no-nonsense fighter. Unlike the MDC T's former organizer, Engineer Elias Mudzuri who could not survive congress after the accusation of leading a faction inside the MDC T, Mr Biti has went to the MDC T congress in Bulawayo leading a faction whose members in the youth and women's' wing triumphed.

Unlike Prof Ncube who has the stigma of being a boardroom politician, Mr Biti has been seen in several demonstrations and other illegal gatherings which the opposition is known for and is thus viewed as a hero and role model for some pro-regime change activists. Unlike Mr Tsvangirai who is viewed as an uneducated person with no intellectual capacity to comprehend serious concepts on governance and administration, Mr Biti is viewed as a top notch lawyer who can mirror the likes of Prof Ncube, Zanu PF politburo member Professor Jonathan Moyo and others.

Coincidentally the strengths in both Mr Tsvangirai and Prof Ncube seem to converge in the person of Mr Biti. He is the kind of person some believe could cover up for the weaknesses of Mr Tsvangirai and Prof Ncube. Even the West which funds the MDCs and the coalition talks held in the dark, has not said any foul about him. They have instead labeled Prof Ncube as a "divisive element who must be pushed off the stage" and Mr Tsvangirai as "weak, indecisive and needing perpetual hand-holding." Indeed, should the talks taking place in the dark resolve something for us in the light to see, it is most likely to be a coalition led by Mr Tendai Biti.



Source - BusaniI Ncube

All articles and letters published on Bulawayo24 have been independently written by members of Bulawayo24's community. The views of users published on Bulawayo24 are therefore their own and do not necessarily represent the views of Bulawayo24. Bulawayo24 editors also reserve the right to edit or delete any and all comments received.