Opinion / Columnist
Economic crisis bolsters Morgan Tsvangirai
06 Oct 2016 at 07:56hrs |
Views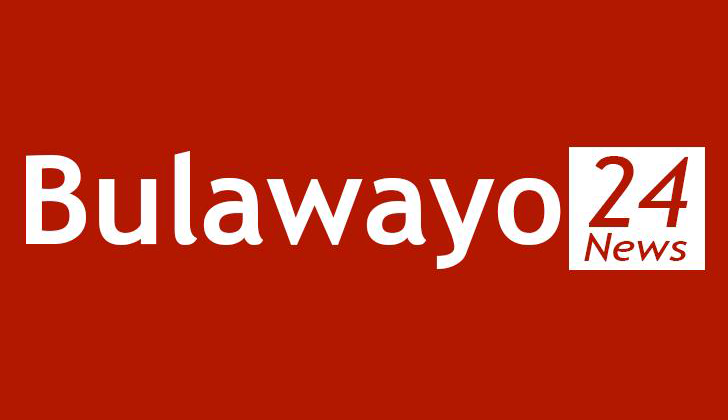 AT the Movement for Democratic Change (MDC-T)'s 17th anniversary celebrations last week in Bulawayo, party leader, Morgan Tsvangirai, was in high spirits.
He exuded a spring to his step which has not been seen in a long while and his shoulders were held up high.
He resorted to the popular refrain "Mugabe must go," that catapulted him to the centre of Zimbabwe's opposition ranks some 17 years ago.
A fired up Tsvangirai seemed to give an ultimatum to his erstwhile political rival of nearly two decades, President Robert Mugabe.
Either leave right now or be pushed out of office, he thundered.
The party supporters who thronged the White City Stadium, in spite of the rains, loved this dare from Tsvangirai.
Their leader, affectionately known as "Mogiza" was clearly back.
Party spokesperson, Obert Gutu, said the MDC-T remained as strong as ever.
"Like any other organisation, we sometimes experience ups and downs, but essentially we remain a very resolute and focused political party. We are a mature political party. Seventeen years is not a joke", he said.
The euphoria within the MDC-T's ranks was understandable. The country's largest opposition party has not had it easy in the last few years.
To many within and outside, the party had lost its way, especially after its consecutive losses to Zanu-PF in previous polls.
Silently, some had even wrote an epitaph pronouncing thus: "Here lies the MDC-T, which once was a formidable opposition against President Mugabe," to mark its demise.
In the last 17 years of its existence, the MDC-T has undergone two splits that have left it on the brink of collapse.
The first was led by Welshman Ncube in 2005 and the second by Tendai Biti in 2014.
To make matters worse, the preceding year of the most recent breakaway, Tsvangirai had lost for the third consecutive time in elections against President Mugabe.
His earlier defeats were in the 2002 and 2008 elections.
Patience had run out and party stalwarts were beginning to question the value in having Tsvangirai continue to lead the party.
It was Roy Bennett, the former treasurer-general, who set the cat among the pigeons by saying it was time for Tsvangirai to know when to step down.
In addition, the fires stoked by his seemingly "Playboy" lifestyle had shown an uncomfortable spotlight on the morals of the party's top man.
Tsvangirai was linked to a number of love affairs with some women in the two cities of Harare and Bulawayo and another in Johannesburg.
His marriage to Elizabeth Macheka was also reported to be on the rocks, ever strained by the rumours swirling over his bed-hopping weakness.
Zanu-PF had a field day over the man's sexual escapades, with Jonathan Moyo, the former information minister, once mocking Tsvangirai for his "shut-mind and open-zip" policies.
From all ends, it seemed as if the world around Tsvangirai had collapsed, especially after his latest admission that he was suffering from colon cancer.
For many, friends and foe, this sounded the death knell on his 17-year long career as President Mugabe's most vicious political opponent.
His appointment of two new vice presidents to help him discharge his mandate of running the MDC-T further suggested to observers that Tsvangirai was preparing to scale down on his political activities and possibly step aside.
And many are still convinced that the new mojo that Tsvangirai has found, has very little to do with any new stimuli which he has injected into his party.
Political commentator, Zibusiso Dube, said the increasingly difficult and continuously deteriorating economy had provided a fertile ground for opposition political parties to increase their criticism and assault on President Mugabe.
"Also, President Mugabe's increasing frailty, and recent criticism by President Ian Khama of Botswana have reinvigorated the opposition. So too have the public protests we have witnessed from July," said Dube.
University of Zimbabwe political science professor, Eldred Masunungure, said multiple factors were at play in explaining Tsvangirai's new lease of life.
"It's multiple factors at play; people have short memories and we have forgot about those shenanigans or flirtations with different women. In light of the imploding economy, people will not be preoccupied with such issues," Masunungure said.
"The economy has provided a new lease of life, but it depends on how you can exploit the situation, take advantage of it and harness that golden opportunity and use it as a resource. What it will all come down to now for Tsvangirai and the MDC-T is their mobilisation capacity," he added.
The waning strength of the citizens movement
#ThisFlag
, led by self-exiled Evan Mawarire, who is now domiciled in the United States, gives Tsvangirai one last chance to mobilise all opponents of President Mugabe under his leadership, albeit the recent strong showing by the new kid on the block, Zimbabwe People First, led by former vice president, Joice Mujuru.
It may well just be the final chance Tsvangirai may have to settle an old score with his nemesis, President Mugabe in the 2018 elections.
But will Tsvangirai be equal to the task?
Source - fingaz
All articles and letters published on Bulawayo24 have been independently written by members of Bulawayo24's community. The views of users published on Bulawayo24 are therefore their own and do not necessarily represent the views of Bulawayo24. Bulawayo24 editors also reserve the right to edit or delete any and all comments received.