Opinion / Letters
Open letter to Mthwakazi
06 Dec 2017 at 16:03hrs |
Views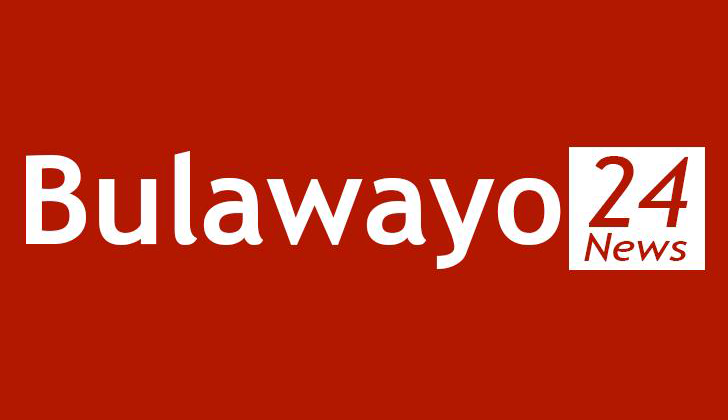 Dear Mthwakazi,
Angiqale ngokubingelela sizw'esinsundu, sizw'esimpisholo. Mthwakaz'omyama ondlelazimhlophe induku zibomvu. Mazinyan'eSilo uLobhengula wamaWaba kaMzilikazi kaMatshobana kaMangethe. Lina beMbabala eyagxakaza ematsheni isesab'inzipho zay'ukonakala. Lina benxele likaNgoningoni elahlinz'inja ngozipho!
Today, the 6th of December 2017, makes it a full 14 days since Robert Mugabe resigned as President of the Republic of Zimbabwe, a country which, unfortunately, we are a part of. Now that the euphoria and excitement of those heady hours after the unexpected announcement has gone, it is replaced by the reality on the ground. The reality being that Robert Mugabe's one time strongman, Emmerson Mnangagwa, has assumed power with the fully backing of the Zimbabwe Defence Forces and other security apparatus. This backing of the new President encompasses the Zimbabwe National Army, the Airforce of Zimbabwe, the Zimbabwe Republic Police, the Zimbabwe Prison Services and last but not least the Central Intelligence Organisation. It is a very formidable bunch of backers not to be taken lightly.
What then does it mean for us Mthwakazians?
We might take the route of outright optimism and say change in any form is better than no change at all or we might take the pessimistic route and say we have been placed between a rock and a hard place. Is there anything to be optimistic about in Emmerson Mnangagwa taking the reigns of power? At this point, yes, the world is very optimistic as evidenced by the statements that have come out from the IMF, UK, USA, China etc as well as some ex-Rhodesian farmers that are based in South Africa. They have all promised to work with the new administration provided that preparations for the 2018 elections are done within the framework of the Constitution and the Electoral Act and that the actual elections themselves are conducted in a free and fair manner. It seems that if these "simple" and straightforward conditions are met, then Zimbabwe will be flooded left, right and centre with private investors and donors of all shapes and colours falling over themselves to plough money into the country. Ex-Rhodesian farmers are hoping to have "their" farms restituted back to them and are promising a bumper harvest of previously unheard of proportions to return Zimbabwe to being the bread basket that it was from the basket case that it has become. Not that we need these ex-Rhodesian farmers because umhlaba ngowethu in the first place. Mthwakaz'omuhle surely all this is cause for optimism. I'm not being nostalgic but imagine O. Connolly & Son, F. Issel & Son, Zimbabwe Sugar Refineries, National Blankets, Zimplow, Monarch and others in the Khami Industrial site being returned to their full glory and the Bulawayo Main Station returned to being the hive of activity that it was not too long ago.
On the other hand do we have a reason to be pessimistic and apprehensive? Yes we most definitely do. Mthwakazi kaNdaba, we are all very much aware of our history with Emmerson Mnangwagwa and his backers. I will not delve into it as it is well documented worldwide. It is a painful history which has never been acknowledged by the perpetrators that have now assumed even more power. Mnangagwa has been at the helm, officially, since the 24th of November 2017 but not a word of reconciliation has escaped his lips. He has further made provision for his army comrades in the army, chief of which at this point is Air Marshal Perrance Shiri being appointed to the very key Ministry of Lands, Agriculture and Rural Resettlement. This appointment clearly says a lot about the likely pattern of land re-distribution and allocation of state farms that will prevail.Abelungu bangcono because they have been promised compensation for their confiscated farms or having them returned back to them, a promise which will be met in order for the West to release funds. Mark my words, with Shiri at the helm of this Ministry, abantu baseMpumalanga basazogcwala bathi chithi saka kweleMbabala. There is a saying that a leopard will never change its spots. Are Emmerson Mnangangwa and his army comrades leopards? They might well be and not the crocodiles that they have been known to be. Ingwe izatshintsha njani amabal'ayo yon'isidla ngawo.
The point of this letter bantu bakithi is to find a middle ground for us as a people. Our problems are not the same as those that abantu baseMpumalanga have faced or are facing and therefore the solutions can never be the same. Right now there is to a political leadership vacuum in Matebeleland as everyone waits to see what Mnangagwa's next move is. Who is he going to appoint as Vice-president (s)? Will there be someone from our region that'll represent our interests? I think between the optimism and the pessimism/apprehension we can find somewhere we can fit in. Let us not allow politicians to leave us in this vacuum because eventually in a vacuum you suffocate and die since there's no oxygen. I can tell those secessionists ukuthi they must just forget about that one for the foreseeable future because that will not be entertained by those in power. The only option that we have which will give us an identity a s a people and unify us to speak with one voice and be heard and to work towards the good of our people is the restoration of the monarch. As I have pointed out, in as much as we are aMahlabezulu we are still citizens of the Republic of Zimbabwe and therefore we are subject to the tenets of the Constitution of the Republic of Zimbabwe. Everything we do, in order for it to be legal, has to be done within the laws of the country, of which the Constitution is the Supreme Law. The Constitution enshrines the right to practice our culture as we deem fit. We cannot fully practice our culture without a King. Manengi amasiko angasenziwa ngoba iNkosi ingakabibikho afana lomthontiso, inxwala lomkhosi womhlanga. So it is well within our rights to revive the monarch without any obstacles so long as we remain within the confines of the law.
As I right this letter, preparations are at an advanced stage to coronate Crown Prince Bulelani Colin Lobhengula Khumalo as iSilo sesizwe sabeThwakazi on the 3rd of March 2018. This is the only way bantu bakithi that we can avoid a repeat of the horrendous 1983-87 era. It is an apolitical and legal way to bring our nation together and make sure that when those optimistic Britons, Europeans, Americans, Chinese and others start bringing their monetary investments into the country and the ex-Rhodesians get our land back to farm on our behalf, lathi siyahlomula njengomakhelwane bethu ngoba phela ilizwe ngelethu sonke. Let us unite behind ukugcotshwa koMtwana uBulelani and rise to be counted among eziny'izizwe zabensundu. Isizwe samaNdebele kaMzilikazi was a very proud nation esasingasweli sisebenza ngokuzikhandla sisidla sisutha sikhomba ngophakathi. Imikhaba yokhokho yayicwebezela angathi igcotshwe ngamafutha wokupheka kanti cha, yikuphila kuhle kuphela.
Sondelani Mahlabezulu sisebenzisane lifezeke iphupho lesizwe. Lalelani emisakazweni, lingene kuboma social networks so that we all keep abreast of the developments both at a national level and the progress of the coronation preparations. Kuthiwa imbila yaswel'umsila ngokulayezela.
Ngiyabonga,
Mthwakaz'omnyama.
Source - Collen Dube
All articles and letters published on Bulawayo24 have been independently written by members of Bulawayo24's community. The views of users published on Bulawayo24 are therefore their own and do not necessarily represent the views of Bulawayo24. Bulawayo24 editors also reserve the right to edit or delete any and all comments received.