Opinion / Letters
Latest on Murowa School saga as Provincial Minister flexes his political muscles
09 May 2023 at 12:22hrs |
Views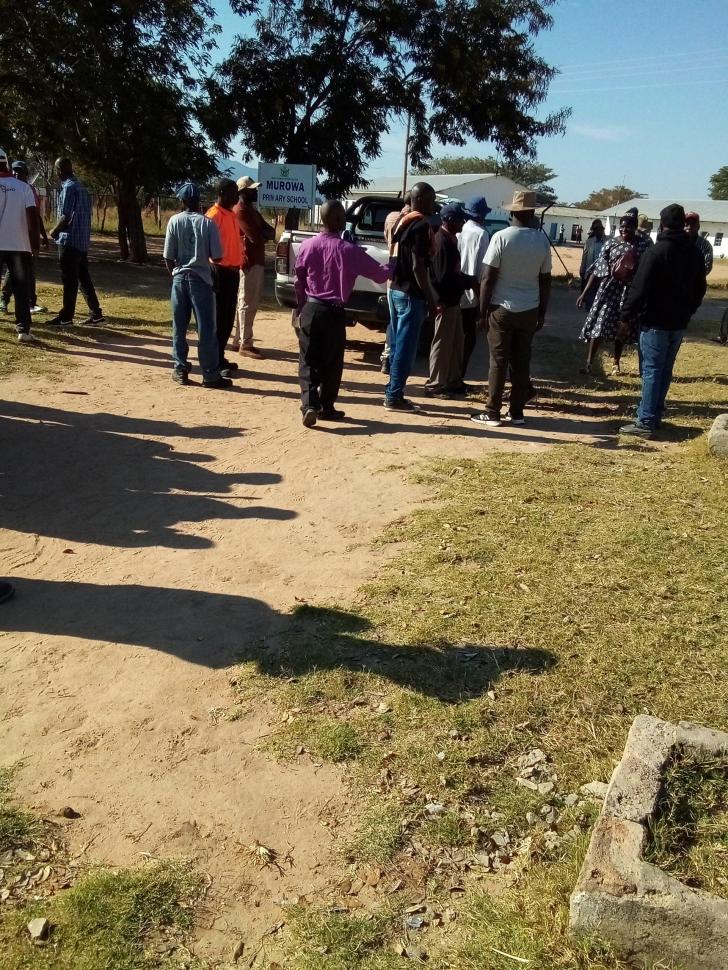 Dear Zimbabweans
Scandalous! That's the only word to sum up the action taken by the Provincial Minister in a case between parents and a teaching couple at Murowa School Zvishavane district. While politicians are not new to controversy especially abuse of office by malcontents, it's unheard of for a politician to disregard the pleas and plights of parents and overturning the decisions of the responsible ministry in a case where violence, GBV, use of unprintable vulgar language and security and safety of minor pupils is involved. That's political suicide.
On Monday 8 May 2023 parents withdrew their children from school demanding the immediate transfer of a teaching couple whom they accuse of serious acts if misconduct and misdemeanor. The total withdrawal of the pupils was a follow up to numerous written complains handed over to the district ministry of education authorities to no avail. According to parents and pupils this teaching couple always engage in public fights within the school premises and in classrooms in full glare of pupils and insult each other using unprintable vulgar words, words which pupils are now using at homes. The pair is also accused of absenteeism and negligence of duty as they spend most of the working hours away from their work place.
Surely, these are very serious allegations which tarnish the image of the ministry of education and government at large especially coming from teachers who are supposed to be role models. Following the withdrawal of the pupils, various government officials visited the school and were welcomed by a multitude of parents who reiterated their position, that of the immediate transfer of the teachers. After serious deliberations among the various government officials they resolved that the couple be suspended pending investigations, a resolution that was communicated to the parents.
Sadly and very sad indeed the Provincial Minister in his lack of wisdom and appreciation of the obtaining situation overturned the suspension decision through a fone call to the DSI and ordered that no action be taken against these teachers. This move has left parents disgruntled and wondering since the environment at the school is not conducive for learning. Surely, Zimbabwe will never emerge out this man-made disaster as long we have shameless politicians who unnecessarily flex their political muscles where brains are needed. We are tired of these protectionist acts by powerful politicians who put their interests first squashing those of the povo.
Mr President Your Excellence Sir please reign in your comrades and those abusing offices must be fired immediately as they are sabotaging all your efforts. Classrooms must be manned by teachers not wrestlers, boxers, thugs. Why should our children be exposed to violence and vulgar language? It's high time Your Excellence, sanity is restored within the civil servants, these people must work professionally.
Chikoro chinovakwa neva bereki not Provincial Minister.
Attached is a picture of disgruntled parents at a deserted Murowa School on Monday 8 May 2023.
Disgruntled parents
Murowa School Zvishavane
Source - Disgruntled parents
All articles and letters published on Bulawayo24 have been independently written by members of Bulawayo24's community. The views of users published on Bulawayo24 are therefore their own and do not necessarily represent the views of Bulawayo24. Bulawayo24 editors also reserve the right to edit or delete any and all comments received.