Opinion / National
Chamisa: Walking with an umbrella, waiting for the rains
08 Jul 2018 at 12:57hrs |
Views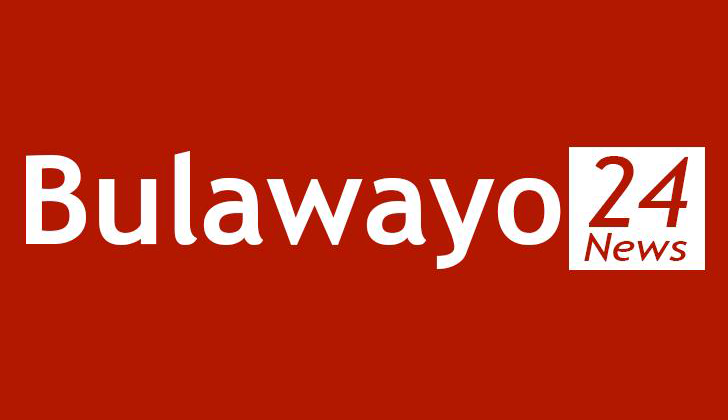 NAPOLEON Bonaparte was really prophetic when he said: "In politics, absurdity is not a handicap." Political developments in Zimbabwe over the past few weeks have shown that indeed, the floodgates of absurdity have been opened.
Opposition political parties in the country, with the MDC-Alliance leading, have mastered the art of absurdity and they are finding a few believers out there. That is why Henry Cate bemoaned that, "the problem with political jokes is that they get elected." There is quite a dosage of political jokes that are seeking political office and some Zimbabweans with their amazing sense of humour could actually vote a few jokes into office.
With these political jokes in office from July 30, as Zimbabweans tinenge tichingoseka zvedu, kugegedzera pamwechete nekusekwa. Thank God, these political jokes are in short supply and so July 30 won't make Zimbabwe chiseko chepasi rose. July 30, like I have preached over the past weeks, is about political transformation.
In Ezekiel 36 vs 26, the Holy Book says: "Moreover, I will give you a new heart and put a new spirit within you; and I will remove the heart of stone from your flesh and give you a heart of flesh."
Indeed, there is need for God to remove the heart of stone from some gullible Zimbabweans. There is an urgent need for a heart of flesh. Mwari Baba dzikai!
Romans 12 vs 2 hammers the same point saying: "And do not be conformed to this world, but be transformed by the renewing of your mind, so that you may prove what the will of God is, that which is good and acceptable and perfect." Someone say amen! July 30 is about the transformation of the mind. Vazhinji vachawoneswa.
But what is this overdose of absurdity that the opposition is supplying onto the market? Well, little Chamisa has been the main supplier and he seems to be enjoying it. Just a few days ago, we woke up to news that the Zimbabwe Electoral Commission (ZEC) had rigged the ballot in favour of President Mnangagwa.
As an honest Bishop I panicked thinking that the ZEC Iron Lady Justice Priscilla Chigumba had played the opposition a fast one.
This Justice Chigumba lady, like I said last week, is turning out to be quite some hard nut to crack. We used to think Rita Makarau was tough, but Mai Chigumba ndasimudza maoko vanhu vamwari. She is not moved and won't move. And so when the privately-owned media screamed that ZEC had rigged the ballot, I said "nhai Mai Chigumba vadarirei?"
Then I went through the story. Imi vanhu Chamisa ane pari kurwadza mumusoro.
The story was that ZEC had rigged the ballot in favour of President Mnangagwa just because on the second ballot box, the President's picture is right at the top while Chamisa's picture is buried somewhere among the 23 presidential candidates.
This is what fear and desperation does to political jokes. Little Chamisa claims that he is very popular and he claims that he is very popular with youths. Surely, if he is that popular and if the youths will be the majority of his voters, why worry about where he is placed on the ballot box? Handiti vapfana vemazuvano vakangwara kwazvo. They will pick out their little boy even if he is buried in a coffin.
A few weeks ago, I was reading an article entitled "Why do We Major in Minors" by R.C Sproul. Allow me to quote a few paragraphs from this insightful article. "The Pharisees distorted the emphasis of biblical righteousness to suit their own behavioural patterns of self-justification. Jesus frequently confronted the Pharisees on this point.
"Jesus said to them, "You tithe mint and dill and cumin, and have neglected the weightier matters of the law: justice and mercy and faithfulness".
On numerous occasions, Jesus acknowledged that the Pharisees scrupulously obeyed some points of the law. They paid their tithes, they read their Scriptures, they did a host of things the law required-and Jesus commended them for their actions, saying, "These you ought to have done".
"However, it was the emphasis that was out of kilter. They scrupulously tithed, but in doing so they used their obedience to this lesser matter as a cloak to cover up their refusal to obey the weightier matters of justice and mercy. That distortion occurs today."
Little Chamisa seems to have fallen victim to this weakness by the Pharisees. He is majoring on the minors and as July 30 beckons, we are likely to see more of this tomfoolery.
Little Chamisa claims to be a pastor and surely he should know what is more important — throwing a few dollars of tithe into that plate in church and to believe in God.
My point is that the issue about one's position on the ballot paper doesn't really matter. Little Chamisa should focus on important things that will win him votes like putting up proper structures to campaign vigorously, sourcing a few dollars to enhance his visibility to the electorate and crafting a well-thought campaign message.
But then we are wasting time. Little Chamisa will this week be joined by other political jokes to mount some demonstration where they will be calling for electoral reforms. Well, the Constitution gives the opposition freedom of association and freedom of assembly.
The political jokes can meet whenever and wherever, but that won't stop July 30. That date is fast approaching and we are galloping towards decision time.
Besides worrying where his picture is placed on the ballot box, little Chamisa has another worry and he took this worry to the High Court.
He argued that ZANU-PF should not work hand-in-hand with the country's traditional chiefs as we head towards July 30.
Bishop Lazarus has always wondered why it is ok for the opposition to abuse the country's trade unions like the Zimbabwe Congress of Trade Unions which should represent all workers and yet it's not ok for ZANU-PF to work with the traditional chiefs. It's as if the chiefs are lesser beings who should not enjoy freedom of association as enshrined in the Constitution. But this is not my issue.
The issue is that the opposition is wasting time on this issue. Just a look into the country's history dating back to the days of the liberation struggle will show that the opposition is wasting time trying to break the marriage between ZANU-PF and the traditional chiefs.
The reality is that ZANU-PF and the traditional chiefs have an umbilical cord that the opposition cannot do anything about. Ngatirege kupedza nguva pazviroto when July 30 is a few weeks from now. Someone once said: "Worrying is stupid. It's like walking around with an umbrella, waiting for it to rain."
The opposition should stop walking around with an umbrella. It will never rain. But then it's not only the opposition that is majoring on the minor. The privately-owned media has joined the opposition. "Chamisa threatens 'earthquake' on ED, ZEC boss," "Chamisa plots ED, ZEC showdown," "Polls: US issues travel alert," "US travel warnings in indictment on Mnangagwa" and "Parties unite against ZEC." These were some of the headlines in the privately-owned media over the past few days.
You read the headlines and they take you back to those long forgotten days of confrontational politics.
The headlines give an impression of a Zimbabwe that is stuck in the past, yet it's the journalists who are still stuck in the past.
We all know little Chamisa cannot cause any earthquake. We know there can't be any showdown between little Chamisa and President Mnangagwa. We know those US travel warnings have become unnecessarily routine and yes, we all know that ZEC won't be bullied by the opposition.
In case you missed her interview with The Herald, the ZEC boss is not having any of the nonsense. "As I have already said, not even the Government of Zimbabwe can direct or control ZEC to do anything or not to do anything.
"So, foreign observers or envoys cannot place us under their direction or control but we do have engagements with them, where they try and understand our electoral laws . . . I am not being arrogant when I am merely interpreting a judgment of the Constitutional Court."
There you have it dear congregants. Justice Chigumba is not about to be bossed or tossed around. Waramba mwanasikana.
Go sister Priscy! Go my good sister! Good going Justice! So yes, the privately-owned media can bunch itself with political jokes, but political jokes won't be elected into office come July 30.
Let's brace ourselves for serious acts of desperation as July 30 fast approaches. You can actually throw in former President Mugabe in the mix because that is how the opposition has gone desperate. They are hoping to be saved by the man they spent two decades trying to topple from power. Kuita marutsi ekukambura kwazvo. Seka zvako Bishop.
Douglas Horton was spot on when he said: "Desperation is like stealing from the mafia: you stand a good chance of attracting the wrong attention." Being saved by Mugabe here vakomana?
Bishop is out!
Source - zimpapers
All articles and letters published on Bulawayo24 have been independently written by members of Bulawayo24's community. The views of users published on Bulawayo24 are therefore their own and do not necessarily represent the views of Bulawayo24. Bulawayo24 editors also reserve the right to edit or delete any and all comments received.