Search / Pdv
OVER the course of his storied coaching career, that stretches over two decades, Sables coach Peter de Villiers has been called many things.Charismatic, seasoned, pioneer, wordsmith not to men...
Published: 10 Jun 2018 at 09:19hrs | 463 | by Staff reporter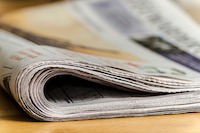 Zimbabwe, under the guidance of former Springbok coach Peter de Villiers, are preparing to continue their 2019 Rugby World Cup qualifying campaign.The Rugby Africa Gold Cup will take place in ...
Published: 05 Jun 2018 at 07:25hrs | 204 | by Staff reporter
ZIMBABWE football legend Peter Ndlovu has been accused of attacking the mother of his children Lisa Rautheneimer.When she went to the nearest copshop, Ndlovu followed and told the cops a diffe...
Published: 04 May 2014 at 10:41hrs | 8656 | by Staff reporter
Load More Stories