Search / Switchbackonzw
Associated Press has released a video of soldiers beating up citizens in Harare Central Business District. The video is one of the footage that the government did not want leaked to the world hence th...
Published: 19 Jan 2019 at 09:13hrs | 15570 | by Mandla Ndlovu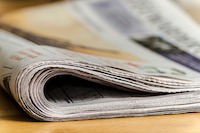 Pro-democracy groups called on Zimbabweans in the diaspora to stage protests at the country's embassies after the Harare regime shut down the internet as it launched a crackdown against civilians....
Published: 16 Jan 2019 at 09:30hrs | 886 | by newzimbabwe.com
Zimbabwe's mobile phone networks and internet were partially shut down, with one industry source saying the systems had been jammed and many users were complaining of severely limited access.J...
Published: 15 Jan 2019 at 21:01hrs | 3860 | by Ndou Paul
Load More Stories