Sports / Soccer
Zimbabwe Warriors ready for Diaspora Afcon battle
31 May 2013 at 08:53hrs |
Views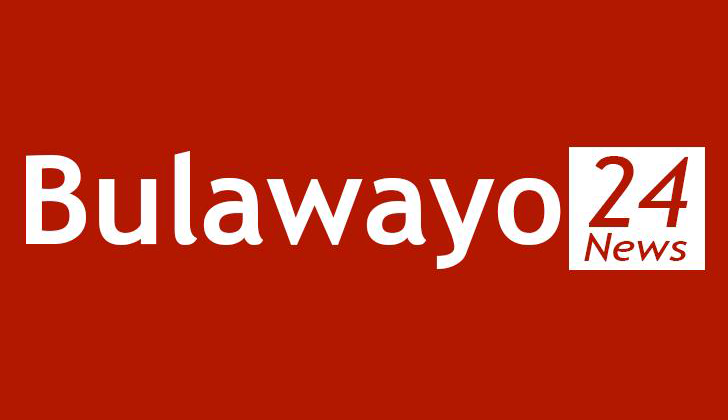 The Zimbabwe Diaspora National Team in the UK is ready for battle ahead of the African Nations Cup (UK) Tournament which kicks off this weekend on the 1st of June in East London. The Warriors are in Group B which includes neighbours Zambia; Burkina Faso; Serra Leon and Algeria.
A record will be set this year as 20 countries will participate in the annual tournament. The final game will be played in West Ham United's Upton Park stadium on the 15th of June 2013; it will also be screened live across the African continent on Ben and Voxafrica TV. The winners of the tournament will walk away with a prestigious trophy plus £1000 cash prize sponsored by Western Union. The tournament is sanctioned by the London FA and supported by the PFA; Mayor of London; Newham Council; Terry Higgins Trust and Kick It Out a racism eradication initiative.
The Zimbabwe Team Manager Marshall Gore confirmed that all the preparations have gone according to plan despite lack of sponsorship. He praised his coaches and the technical department for working hard in putting up a formidable squad despite players being scattered all over the country. Gore was touched with the level of professionalism and patriotism demonstrated by everyone involved in the project. He was also very optimistic on the prospect of some young talented players featuring in the Diaspora team breaking in the main Zimbabwe National Team. He sighted, Junior Ndlovu; Brendon Dube; Micky White; McCully Bond; Spencer; Brighton Mugadza; Kevin and Gray Marikano as the most notable hopefuls.
The Zimbabwe squad is mainly composed of former Zimbabwe premier league players now living in the Diaspora and various other players of Zimbabwean origin now playing in semi professional leagues and academies in the UK. Players born in the UK of Zimbabwean parents are also eligible for selection.
All the players are scheduled to go into camp this Friday at an undisclosed venue in London. Liberty Masunda Zimbabwe Team Coach is appealing to all Zimbabweans in the UK in particular those in London to come and support the team on Saturday and Sunday. The group games will be played at West Ham Memorial Grounds, Memorial Avenue Essex E15 3DB. See fixture below.
The Following provisional squad has been announced by the technical team
Zimbabwe Squad
Goalkeepers; Tafadzwa (Zim Saints Fc);Neb Moyo (Luton Aces); Tasi (Billard Hall FC)
Defenders
Tyron Miguel;Alvin Chirimuta; Martin Chirimuta;Thomas Thomick;Joseph Nyoni; Nkosi; Eddie Mudzi;Gary Mapanda; Stike Chingoka; Chazi Hokoza;Tinashe; Omar Brown; Farai Hallam; Kudzi; Eddie; Tinashe Ndudzo; Tyris; Chris Ishe
Midfielders
Raymond Undi;Melusi Mazwi; Maxwell Dube;Bright Nemasango; Vaughn;Muzzy Nduna;Kelvin Mushambi: Mikaeel White and Lionel Mafukidze; Ross Flynn; Zaideen Brown; Godwill Moraka; Brendon Galloway; Marky Mark; Charles Guvamatanga;Brian Nyabunze;Bestone Matibile;Kuya Zinhu; Kudakwashe Kanhutu; Tawanda; Nyasha Mandizha; Ticha Nyenda; Spencer; Tabani Mabvura
Forwards
Brian Badza; Obey Murefu; Tinashe Abrahams; Brandon Dube, Grey Marikana; Junior Nlovu; Brian Nlovu; Brighton Mugadza; Kenny Matsanya; Ricky Kuvarega; Shepard; Trevor Mutero; Chrispen Sinodzima; McColly Bond; Tapiwa
Technical Team
Liberty Masunda (Head Coach)
Charles White (Head Coach)
Jabula Nare (Assistant Coach)
Innocent Mugabe (Technical Advisor)
Wellingtom Muringayi (Welfare Manager)
Mufudzi Maviki (Team Doctor)
Davison Chimenya (Team Medic)
Alan Dinala (Psychologist)
Marshall Gore (Team Manager/Communications)
Team Zimbabwe Fixture
Venue: Memorial Grounds, Memorial Avenue Essex E15 3DB
SATURDAY 01/06/13
Zimbabwe vs Zambia (11.am)
Zimbabwe vs Burkina Faso (3.45pm)
SUNDAY 02/06/13
Zimbabwe vs Sierra Leon (11 am)
Zimbabwe vs Algeria (3.45 pm)
If you want to help, sponsor or support Team Zimbabwe please contact Management on 07828068585.
For more information about the tournament
or visit www.africannationscupuk.com
Source - Marshall Gore