Entertainment / Music
Introducing Marie Joseph: The rising vocalist unveiled by Zhomba Entertainment
04 Jun 2023 at 07:42hrs |
Views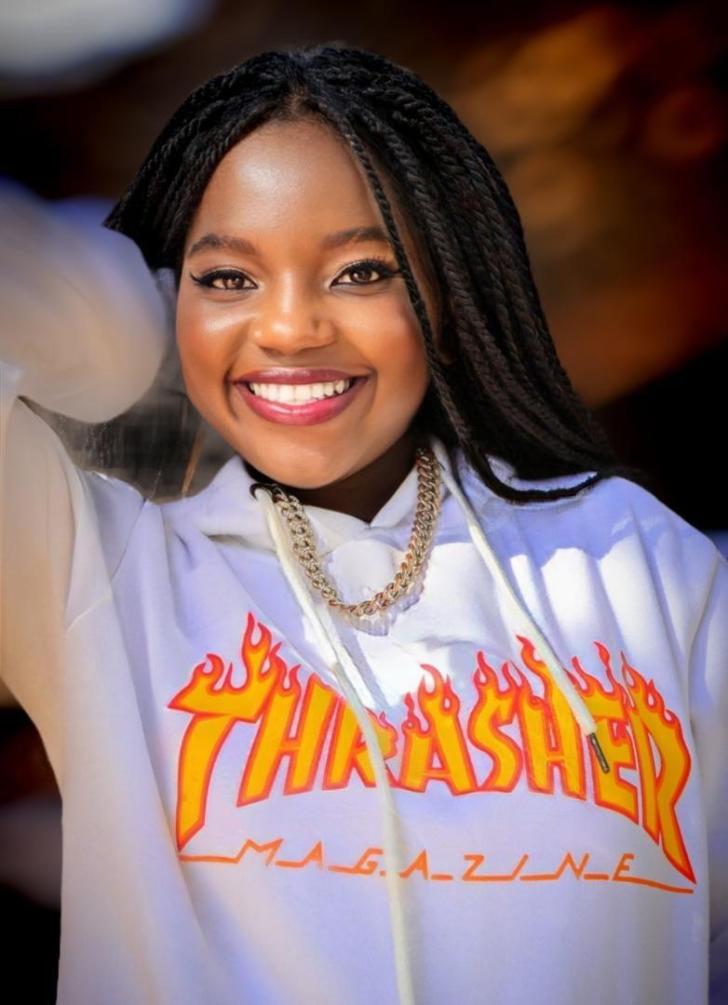 Zhomba Entertainment, an African entertainment label, proudly presents its newest rising star vocalist, Marie Joseph.
At just 17 years old, Marie Joseph, also known as Marie_JoSeph in the music industry, recorded her debut single in August 2022, marking the beginning of her musical journey.
Marie Joseph's talent was discovered by local artist Bry Eze, who featured her on his track titled "Come Closer." Her exceptional performance caught the attention of Brian Drei, Blaq_Iso, and Kuda Kay from Dream Sounds Studios, who approached her to collaborate on the hit song "Malawi."
Since then, Marie Joseph has been busy recording several songs and is currently working on an EP featuring four tracks, with two already released and two yet to be unveiled.
Expressing her excitement, Marie Joseph said, "I am thrilled to join the Zhomba Entertainment family, which represents artists across Africa, including Tanzania, Zambia, and South Africa. Being a part of this team allows me to showcase my talent to a wider audience, and I am grateful for the support and collaboration of such talented creatives."
When asked about her inspirations, Marie Joseph cited Shasha as a source of inspiration for her remarkable rise to success and dedication to her home country. She expressed her desire to collaborate with artists like Shasha, Takura, Holy Ten, and Rema, among others. Marie Joseph envisions herself making a positive impact in the next five years, empowering and healing others through her music, while also setting new standards and leaving a lasting legacy.
Reflecting on her aspirations, Marie Joseph shared her ambitious goals, aiming to make a significant impact not only in the local music industry but also on an international scale. She dreams of becoming the first Zimbabwean to win prestigious awards such as the Billboard Award, an Oscar, a Tony, and a Nama, proudly representing her small hometown.
For those who wish to connect with Marie Joseph, she can be found on Instagram as bardie_waffles001, on YouTube as Marie_JoSeph, and on TikTok as @beybi_waffles_001. She is currently not active on Facebook or Twitter.
Marie Joseph concluded with a message of encouragement, particularly for girls and children her age, emphasizing the importance of pursuing dreams with hard work, prayer, and self-belief. She advised against paying heed to negative opinions while embracing constructive criticism and staying focused on personal aspirations.
Marie Joseph's journey is one filled with determination, talent, and a vision for making a lasting impact in the music industry, both locally and globally. With Zhomba Entertainment by her side, her future shines brightly as she sets her sights on achieving remarkable milestones and leaving an indelible mark on the world of music.
Source - Byo24News