News / Local
Chiwenga mourns Muzenda's son
30 Apr 2023 at 08:55hrs |
Views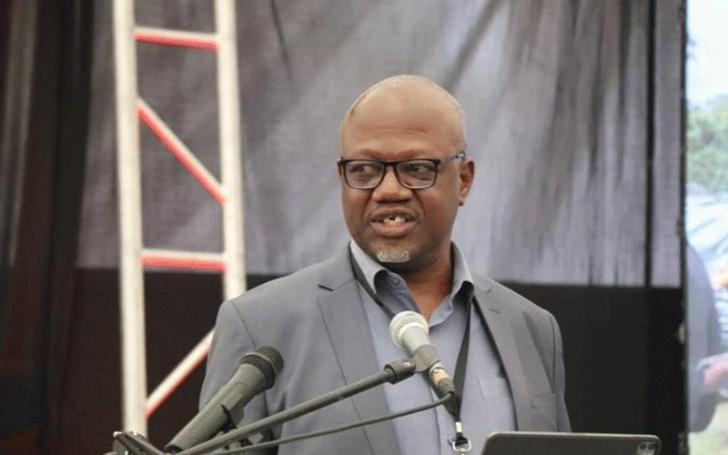 Tongai Muzenda who died in a road accident on Wednesday, was "a pillar of the community, astute business executive and fine gentlemen who served his country with distinction", Vice President Dr Constantino Chiwenga has said.
He was 57.
Muzenda, who was general manager of the Minerals Marketing Corporation of Zimbabwe (MMCZ), previously served as Gutu West Member of Parliament, as well as Deputy Minister in the Ministry of Public Service, Labour and Social Welfare.
He was accorded the Liberation War Hero status by President Mnangagwa.
He will be buried today at his rural home in Gutu.
In his condolence message, Vice President Chiwenga said Zimbabwe had lost a selfless man.
"The Vice President of the Republic of Zimbabwe, Hon. Gen. (Rtd) Dr C. G. D. N. Chiwenga, and the entire staff in the Office of the Vice President, join the Muzenda family in mourning the untimely passing of Mr Tongai Muzenda, who died on the spot following a road traffic accident that occurred in Harare on his way home on Wednesday 26 April 2023," he said.
"He belonged to a rare breed of men who selflessly dedicated their lives to serve their nation.
"We shall forever cherish moments we spent with him and remain indebted to him for his immense selfless contribution to the development of our great nation. He was a well-respected man whom we shall all sorely miss."
In his capacity as head of MMCZ, Muzenda, who was the son of the late former Vice President Simon Muzenda, is credited for playing a huge role in the drive to grow mining to the targeted US$12 billion industry by year-end.
He leaves behind his wife Constance and two children.
Source - The Sunday Mail