News / National
Capitalk off to flying start
18 Jun 2017 at 09:54hrs |
Views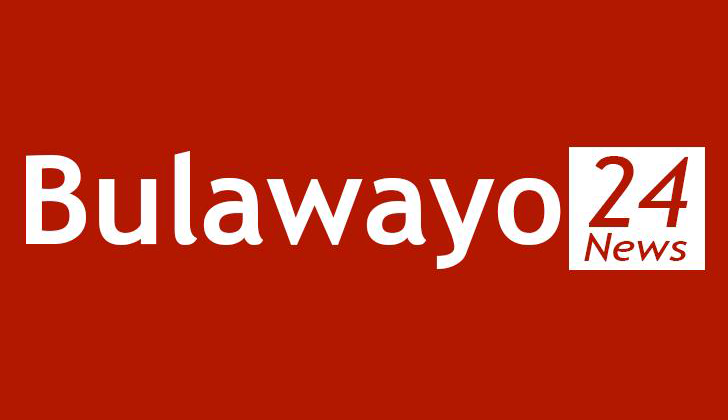 CAPITALK 100.4FM is emerging as the station of choice with regards to production of candid discussions aimed at reflecting the Zimbabwean story.
The country's first commercial Talk radio station has an array of dynamic programming for its listeners anchored by enthusiastic personalities, featuring credible sources of information as well as the industry pacesetters.
The programming ranges from burning issues on business, politics, sport, health and social matters to analyses, debates and current affairs matters making headlines.
Led by station manager, Napoleon "Napster" Nyanhi, who has recruited some of the best brains in the industry, including powerful brands like Ruvheneko Parirenyatwa and former Miss Malaika Brita Masalethulini, the station is off to a flying start.
Below are some of the programmes not to miss on the fast rising talk radio station.
Sustainability Report
This programme is committed to improving the well-being of present and future generations through promotion of sustainable development. It is targeted at every citizen.
Sustainability Report is aired on The Capital Crunch, a sophisticated magazine show hosted by the vivacious Penny Pangeti on weekdays from 10am to 2pm.
The programme has so far featured high profile guests such as the Swedish Ambassador Sofia Calltorp, who had an in-depth discussion on sustainable development projects in Zimbabwe. Sustainability Report has also featured veteran healthcare practitioner, Doctor Dickson Chibanda, who specialises in psychiatry. Mental health is one of the biggest problems in the world at the moment. The discussion focused on sustainable development goal three, which aims at ensuring healthy lives and promote well-being for all.
The Capital Crunch wholly impacts on the mind, body and soul of the stay-at-home mothers, the unemployed and people on the go. The Sustainability Report segment, therefore, aims to impact on this particular audience by empowering them and providing a platform for them to contribute to the promotion of sustainable development in the country.
HR Perspectives
This is a Human Resources focused programme that exhausts all matters to do with what happens in the workplace. It discusses concerns of employers, employees, prospective employers and prospective employees.
HR Perspectives features on Capitalk 100.4FM's Deep Dive every Friday from 6.30pm to 7pm.
Deep Dive is hosted by broadcasting guru Donald Mukota every weekday from 6pm to 9pm. However, the HR Perspectives segment is anchored by Memory Nguwi, a presenter, who is one of Zimbabwe's top crusaders for best practices in human resources.
He is one of the leading human resources practitioners in the country. So far Nguwi has catapulted HR Perspectives to greater heights by igniting sizzling discussions for his targeted listenership. He has spoken to high profile guests such the Chief Executive Officer of Employers Confederation of Zimbabwe, John Mafukare, on the issue of labour law reforms from the employee perspective.
He has also featured gender and HIV/Aids activist Judith Maziofa, on the topical issue of sexual harassment in the workplace. Another HR expert, Busi Chibaya, has delved into the mind-blowing expectations when preparing for an interview.
HR Perspectives offers reliable programming from undisputed experts, whose aim is to better employer-employee relations.
Business Focus
Business Focus provides a decent platform for the captains of industry to debate about burning bread and butter issues at an intellectual level. It is a programme that unpacks trending local, regional and international business news incorporating the stock exchange with a special in-depth analytical effect targeting relevant business decision makers. The programme is anchored by Kudzanayi Sharara, who is an esteemed financial analyst.
It airs on Capitalk 100.4FM's business breakfast show called The Start Up Capital and is hosted by the vibrant Talent Chademana every weekday from 6am to 10am. Business focus has so far featured industry giants such as Barclays Bank Managing Director Mr George Guvamatanga, who analysed issues of treasury bills, corporate lending, general performance of the banking sector as well as the most recent sale of Barclays Bank. Sharara also featured Nicoz Diamond Chief Executive Officer Grace Muradzikwa, discussing issues of insurance.
Bankers Association of Zimbabwe president Charity Jinya has interrogated the current cash crisis in the country while also speaking about her experience as one of the first black females to land top posts in the financial services sector in Zimbabwe.
Council Thursdays
This is a weekly programme that has given Harare residents a voice and a platform to have their long standing grievances, especially on service delivery, tackled by the specific responsible authorities. It features officials from the Harare City Council. It is aired every Thursday on the Capitalk Drive.
Capitalk Drive is a weekday show that airs between 2pm and 6pm, and is anchored by Farai Gwaze, one of Capital 100.4FM's unforgettable voices. Council Thursdays places the Harare residents on the fore while focusing on issues to do with quality service delivery to their satisfaction.
So far the programme has featured officials like the Director of Harare Water, Engineer Hosea Chisango, on topical issue of water reticulation in the capital. Acting Environment and Amenities Manager Engineer Calvin Chigariro has also discussed another equally burning issue of waste management in the city.
Also featured on Council Thursdays was acting Chief Traffic Officer and Vice President of Zimbabwe Institute of Rural and Urban Planners Mrs Judith Mujegu, who talked about city advertising, new road signs and the illegal pirate taxis (mushikashika) wreaking havoc in the city. Harare City Council's Public Relations Manager Mr Michael Chideme, who is the segment's main guest official, also ignited discussions on the Ease of Doing Business in Harare, housing and illegal settlements among many other issues.
Capitalk 100.4 FM is Harare's Premier talk radio station with a catchment of over three million people. The station has a vision to be the most credible source of news, sport, business analyses and current affairs in Zimbabwe.
Capitalk 100.4FM broadcasts terrestrially to the greater Harare area but has launched a dynamic website and mobile app through which one can listen to the station from anywhere in the world via live streaming. The website is www.capitalkfm.com and the mobile app is downloadable from the Play Store as Capitalk FM.
Source - zimpapers