News / National
Sables beat Kenya to remain unbeaten in Victoria Cup
04 Aug 2019 at 09:18hrs |
Views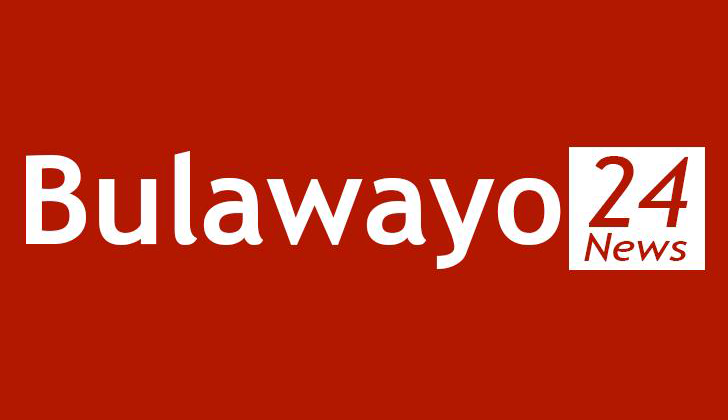 Zimbabwe 30 - 29 Kenya
ZIMBABWE remained unbeaten in the Victoria Cup rugby competition after yet another hard fought victory, this time at home against Kenya at Hartsfield Rugby Ground yesterday.
Skipper Hilton Mudariki was once again in magnificent form with the boot, contributing 15 points of the 30 scored by the Sables who have now picked up three wins and are yet to taste defeat in the Victoria Cup. In fact, the Sables captain never missed any of the five shots he took at goal while the Kenyan kickers were not as accurate.
It was a tight contest which could have gone either way as shown by the teams deadlocked 17-17 heading into the break. The match was played in front of a small but appreciative crowd, with the Minister of State for Bulawayo Metropolitan Judith Ncube among those who witnessed the Sables slay the Simbas. It was the first time that Zimbabwe had beaten Kenya since they last won 28-20 at Prince Edward's Jubilee Field in 2015. Since then, Kenya had won all the three next meetings between the two teams, twice on Zimbabwean soil and once in their own country.
Mudariki was delighted to deliver a win for Zimbabwe with all the economic hardships that the country is experiencing.
"I am actually lost for words, I am so proud of my guys, we are going through a difficult time at the moment in our country and for us to bring a bit of joy to the people of Zimbabwe, it means so much to me and my team. I am just thrilled about the win,'' Mudariki said.
He felt that they actually kept Kenya in the game through their own inaccuracies, most of which were not induced by the opponents.
"That game was very scrappy, in terms of our standards we know that wasn't the best game, we kept them in the game, we could have shut the game quite early but a lot of mistakes, a lot of unforced errors kept them in the game so we will go back, we will enjoy the win tonight and we will go back, look at the video and see where we can improve,'' he said.
Sables coach Brendan was overjoyed to beat Kenya, seeing how the Kenyans have dominated Zimbabwe since 2016.
"Ecstatic guys, it's a big relief, a lot of weight on my shoulders and a great run, I am very chuffed to have won the game."
Zimbabwe were the first to score with four minutes played, right wing Takudzwa Kumadiro with the try after a beautiful offload by outside centre Shingirai Katsvere. Mudariki booted in the conversion with the Zimbabwean skipper making it 10-0 shortly after that with a penalty goal.
Kenya hit back with a try by flank Munate Akuei who ran through half the length of the field after intercepting the ball. Charles Kuka was not successful with the conversion.
Prop David Makanda gave Zimbabwe their second try of the match, some clever thinking by flyhalf Dudlee White-Sharpley who executed a cross kick for the front rower to gather and plant the ball over the line. Mudariki kicked in the conversion to make it 17-5 to Zimbabwe.
Fullback Anthony Odhiambo chipped in with the second try for the Simbas, whose conversion kick was missed by Jacob Ojee. Akue had his second try, the third for his team just before the break with the conversion booted in by Kuka.
Kenya were the first to score in the second half, number eight Elkeas Musonye finding the gap in the Zimbabwean defence but Kuka was unsuccessful with the conversion kick.
Zimbabwean vice-captain Biselele Tshamala crossed the whitewash after being fed by hooker Keith Murray. Mudariki's conversion had Zimbabwe two points ahead.
First centre Johnstone Mungau restored Kenya's lead with a try, whose conversion taken by Odhiambo was successful.
Zimbabwe were dominant in the scrum and it was from here where they earned two penalties that eventually won it for them. Mudariki kicked in both penalties which gave Zimbabwe the win.
The Sables have three matches remaining, against Uganda in Harare before they travel away to Kenya and Zambia.
Teams
Zimbabwe: Tyran Fagan, Keith Murray, David Makanda, Godwin Mangenje, Godfrey Muzanargwo, Biselele Tshamala(vice captain), Brian Nyaude, Njabulo Ndlovu, Hilton Mudariki(captain), Dudlee White-Sharpley, Matthew McNab, Ngoni Chibuwe, Shingirai Katsvere, Takudzwa Kumadiro, Martin Mangongo.
Replacements: Matthew Mandioma, Tatenda Rwenyu, Royal Mwale, Blithe Mavesere, Aiden Burnett, Tarisai Mugariri, Kuziwakwashe Kazembe, Kudakwashe Chiwanza.
Kenya: Patrick Ouko, Toby Francombe, Melvin Thairu, Simon Muniafu, Malcolm Onsando, Andrew Amunde, Munate Akuei, Elkeans Musonye, Samson Onsomu, Charles Kuka, Billy Omonde, Johnstone Mungau, Peter Kilonzo (captain), Jacob Ojee, Anthony Odhiambo.
Replacements: Griffin Musila, Oscar Simiyu, Curtis Lilako, Joseph Shem, Fidel Oloo, Michael Wanjala, Charles Tedwa, Isaac Njoroge.
Source - sundaynews