News / National
Teachers strike continuing, school heads overwhelmed
10 Nov 2020 at 19:41hrs |
Views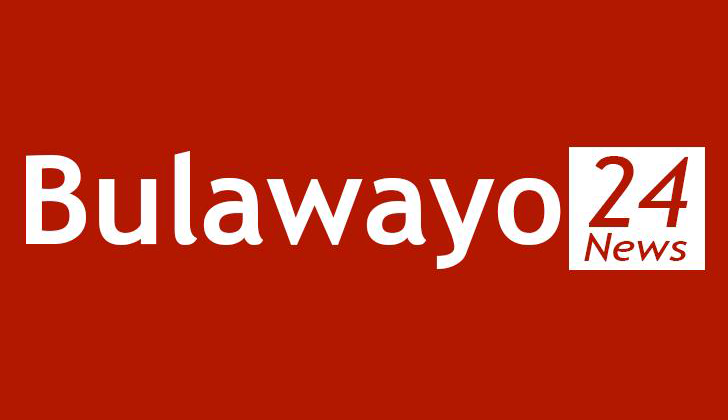 THE final phase of the re-opening of public schools countrywide got off to a rocky start yesterday, with many teachers failing to turn up for work — forcing some overwhelmed school heads to send learners back home.
In Harare, learners faced the additional challenge of getting to and from their schools, due to the continuing transport blues — resulting in them having to compete with workers and other commuters for the few available Zupco buses.
This comes as teachers insist that they remain seriously incapacitated to report for duty, demanding that the government reviews their remuneration.
The Daily News also witnessed learners at many schools yesterday spending a lot of time queueing outside, as heads of schools struggled to cope with the situation — including carrying out necessary temperature checks as part of efforts to stop the spread of Covid-19.
The secretary general of the National Association for Primary Schools Headmasters (Naph), Kufakunesu Rupere, confirmed to the Daily News that school heads were overwhelmed by the situation —leaving many of them with no choice but to order learners to go back home.
"There is nothing we can do because there are no teachers. We were forced to ask children to go back home because the situation is impossible, especially given that in the case of primary schools we have infants who need special attention.
"As you can imagine, these infants cannot spend a minute on their own, otherwise it is a disaster," he said. Pressed to say if they had engaged the ministry of Primary and Secondary Education on what was prevailing in schools, Rupere said this was a matter of public record.
"Who doesn't know that teachers are on strike? It is not a secret that teachers are incapacitated. The situation is so bad that we actually struggled to come here," he said.
This comes amid reports that many infant learners at some schools did not have face masks despite the government having promised to provide adequate personal protective equipment to both teachers and learners to safeguard them against the deadly coronavirus disease.
The director of communications at the ministry of Primary and Secondary Education, Taungana Ndoro, said they were still assessing the situation on the ground.
"Our schools inspectors and provincial education directors are going around to get a feel of what is happening on the ground. "Regarding learners without masks, the government is supplying schools that cannot afford them. "However, for a student to be able to access them, they need to have one because the law says one cannot
leave home without a mask. "In order for them to access the masks provided by schools, they must have their own. Parents must be responsible enough and ensure that their children have masks before they leave home," Ndoro said.
Rosten Mutapwa, a teacher at Mhanyame Primary School in Chinhoyi, Mashonaland West, told the Daily News that almost all schools in the province had sent children back home.
"There is nothing happening here because as early as 9am, children had been sent home. The same situation prevailed at Nemakonde Secondary School, Chinhoyi, Chikonohono and Chirorodziva primary schools," Mutapwa said.
The same happened at many schools in Gutu, Masvingo — among them Chin'ai and Batanai primary schools, as well as Matutaruse and Gomba high schools, which all sent children home upon their arrival.
This was also the case in Mashonaland Central, with schools like Chindunduma 1 High School witnessing some parents withdrawing their children. This comes after the Public Service Commission (PSC) recently directed the ministry of Primary and Secondary Education to take disciplinary action against striking teachers, in line with its "no work, no pay" principle.
The teachers, who have been on strike since authorities began re-opening schools in September, are demanding salaries of US$420 a month or its equivalent at the official foreign currency auction rate.
It also comes as the government insists that it would not meet the teachers' demands, as doing so would upset the current price stability prevailing in the country. Last week, Education permanent secretary Thumisang Thabela gave the clearest hint that authorities wanted to penalise the educators after she directed provincial education directors countrywide to submit lists of those who are not attending classes.
In a November 6 circular to the regional directors, Thabela noted that while they had been submitting attendance statistics for teachers and learners to the ministry, school authorities had avoided revealing the teachers' names.
"In view of the above, provincial education directors are hereby directed to submit details of teachers that have been absent from duty for the period 28 September to 6 November to head office through their respective human resources directors by end of day on Wednesday 11 November, for onward submission to the Public Service Commission," Thabela said.
The directive was a reaction to a circular written to the ministry by PSC chairperson Jonathan Wutawunashe on October 26, demanding that disciplinary measures be taken against teachers who ignored the government's directive to report for work by September 28.
"The commission has, however, noted with concern that from the 28th of September 2020 to date, some of the teachers in schools that have Zimsec examination classes have not been reporting for duty.
"The commission is, therefore, directing the ministry to take appropriate action against those teachers on the basis of the public service regulations as well as the no work, no pay principle.
"Please submit a schedule of all teachers who have been absenting themselves since September 2020 to the commission by 13 November 2020 to ensure that appropriate action is taken," the circular reads.
This also comes as civil servants have rejected a 20 percent salary adjustment offer tabled last week by the government during a National Joint Negotiating Council (NJNC) meeting.
Civil servants were recently paid a 40 percent cost-of-living salary adjustment which they started receiving last month. The adjustment was in addition to the continuation of the US$75 a month Covid-19 allowance they started receiving in June.
The industrial action by teachers has paralysed in-class learning, amid calls that the government must call off this year's public examinations.
Source - dailynews