News / National
Mudha and nexus of Kwekwe gold terror
15 Jan 2022 at 15:00hrs |
Views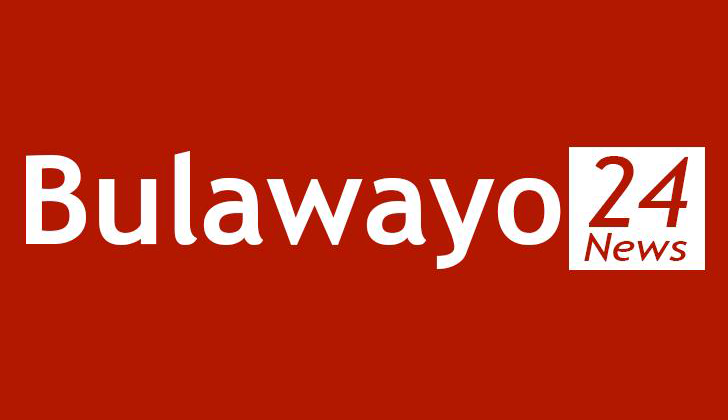 AT the time former president Robert Mugabe was deposed in a military coup in November 2017, police were investigating senior Zanu-PF officials linked to then Vice-President Emmerson Mnangagwa over alleged illegal gold panning, cases of violence and murders in and around Kwekwe's volatile gold-mining fields.
The police, then under the command of exiled Augustine Chihuri, who refused to support the military coup and was associated with the pro-Mugabe G40 faction, were investigating cases of violence and killings which occurred over Globe and Phoenix Mine, also known as Falcon Gold, allegedly controlled by Gokwe-Kana legislator Owen "Mudha" Ncube.
Ncube had reportedly illegally taken over mining rights with the assistance of Zanu-PF politburo member July Moyo and Zanu-PF Midlands spokesperson Cornelius Mupereri, who were all key Mnangagwa allies, at a time he was battling for the control of Zanu-PF with the G-40 faction.
The brutality and murder cases are being committed allegedly by Zanu-PF youths loyal to Ncube. The escalation of crime in the gold-rich area prompted cabinet to set up a taskforce to look into the chilling cases of violence and murder in Mnangagwa's political sphere of influence.
Police sources at the time revealed the police were acting on four active cases of murder, spanning the period between 2016 and 2017, with a view to bringing some bigwigs to justice.
The first case was the murder of Washington Dick, allegedly by Likwa Ngwenya in November 2016. The matter was in the courts.
Police investigations showed that before turning on each other, Ngwenya and Dick were appointed leaders of an unregistered security organisation — which later became a terror gang — allegedly run by Ncube to ensure illegal panners do not invade Globe and Phoenix.
The state's case was that on 10 November 2016, Ngwenya, in the company of other unnamed accused persons, attacked Dick with machetes several times all over the body until he died near Sable Flats in Kwekwe.
After committing the crime, Ngwenya and his alleged accomplices fled the scene.
"The accused's (Ngwenya) cellphone was recovered at the scene, his vehicle was seen at the scene and the police also recovered a bloodstained worksuit in his motor vehicle," said the state before a Kwekwe magistrate in 2017.
Before his death, Dick was facing an attempted murder charge (ZRP Kwekwe CR101/09/16 and Kwekwe CID 01/10/16) for allegedly attacking Ngwenya using a machete following a dispute over a gold claim.
Ncube is said to have been carrying out gold mining operations in Kwekwe since 2002 when mining ground to a halt, as the owners felt operations were no longer viable.
Police sources also said when Globe and Phoenix Mine ceased operations, illegal gold panners and political leaders in Kwekwe scrambled to acquire tribute rights to the mine.
The police sources said Kwekwe Consolidated Gold Mines (Private) Limited and Homesake Mining and Technical Services approached the ministry of Mines in 2009 seeking to clarify the validity of the agreement of the tributes.
However, the ministry said the agreement elapsed in February 2005, adding that any operations under the tribute were illegal. Police sources added that political interference led to a gold rush at the mine before Ncube took control.
He allegedly took advantage of unemployed Zanu-PF youths and gave them responsibilities of providing security at the mine by protecting it from other illegal panners and supervising those who would have been given permission to mine on a 50-50% basis.
The sources said Ncube claimed to own all mining tributes at the mine. He is alleged to have also claimed ownership of Moonbeam Hammer Mill, located two kilometres from Globe and Phoenix South pit mine.
However, the seizure of mining operations by Ncube did not go down well with some members of the Kwekwe community, the sources said.
This saw the youths employed by the security firm engaging in running battles with members of community who also wanted to mine gold there. This resulted in a dramatic rise in cases of violence, assault and murder.
The sources said in 2016, the security outfit's leadership split into two camps over gold interests; one led by Ngwenya and the other by the late Dick. The sources said the two groups — which later morphed into terror gangs — would engage in vicious fights using machetes and knives, commonly known as "colombia clubs".
However, both camps remained loyal to Ncube, widely viewed as the "gold lord", "gold baron" or "kingpin", in the area. Talking to the Zimbabwe Independent in September 2017, Ncube said he did not know Dick and Ngwenya.
He also said he was not involved in gold mining.
"I have been sick for seven months since last year August and I was not in the country. I was admitted at Donald Gordon hospital in South Africa. I only came back in the country early this year. I am actually supposed to go back for a check-up. The incidents you are talking about, the violence in October until January occurred while I was outside the country, so how do they involve me?" Ncube asked.
"After all, I am not involved in mining. I don't have any rights at Globe and Phoenix Gold mine, neither was I interested in it. I am into farming. I am a farmer. So there is totally nothing like that. It is all lies. You are actually the fifth person to call me since last year over this issue and I have always said it's lies. You are welcome to visit this side and see for yourself what is happening on the ground."
Police sources at the time said between 18 September 2016 and 10 November 2016, a number of cases were reported.
The violent clashes drove then Zanu-PF Kwekwe Central MP Masango "Black Man" Matambanadzo into organising a "peace campaign" meeting in 2016 at Globe & Phoenix Mine, where he brought together about 120 people.
Matambanadzo tried to unite Ngwenya and Dick before his death, as well as their camps and also discouraged violence and use of machetes to resolve disputes.
On September 26 last year, Dick and an accomplice allegedly assaulted Ngwenya over a mining dispute at Globe & Phoenix mine. Dick and partner allegedly disarmed Ngwenya and grabbed his star pistol, serial number 1418040, and struck him with a machete and a log all over his body.
After that, Dick and his accomplice were arrested. However, before judgment was passed Dick was allegedly murdered (CR38/11/16 at Kwekwe Central and DR14/11/16 at Kwekwe CID) by Ngwenya and two accomplices.
Ngwenya allegedly brutally assaulted and murdered Dick using machetes and "colombian daggers". Another murder case was also reported (CR86/10/16 at Kwekwe Central police station and CID Kwekwe 01/11/16) involving Noel Jacha, who is said to have been working with the late Dick.
Police sources said Jacha was stabbed on 22 October 2016 while having drinks with Clive Maronje at Much Better Bar in Kwekwe. It is alleged Chamunorwa Marete, who belonged to Ngwenya's camp, allegedly entered the bar with a machete and without being provoked, stabbed Jacha once on the right side of the chest, just above the right side of the chest and at the back.
Jacha died on the spot. Marete, who fled the crime scene, was arrested by police in Masvingo on 10 January 2017 and transferred to Kwekwe for trial. Another case occurred in the wee hours of 14 January 2017 when Elvis Moyo was murdered along Nhamo Street in Rutendo.
His body was discovered by police officers who were on patrol. Police sources said investigations revealed Moyo was murdered allegedly by Ngwenya's terror group members, Goodhope Tawanda Mahachi and Courage Sibanda, who ran away from the police at the crime scene.
The murder case is under CR34/01/17 at Kwekwe Central Police Station, while recorded under DR28/01/17 at Kwekwe CID. In February 2017, Mines minister Walter Chidakwa said cabinet had set up a committee to look into violence at mining communities.
Source - thenewshawks