News / National
Over 500 000 get births, IDs in blitz
14 Jun 2022 at 06:32hrs |
Views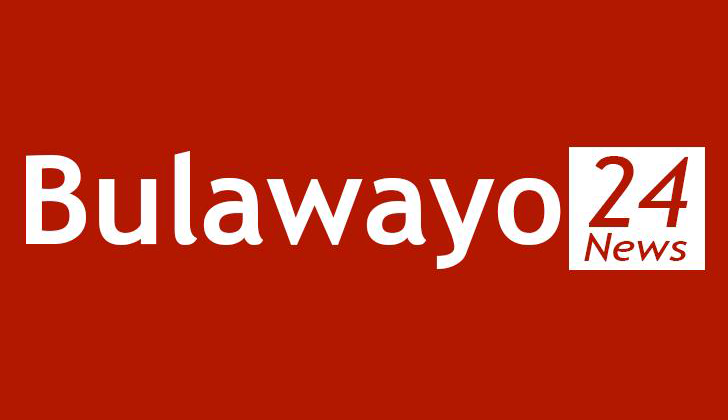 More than 500 000 people have obtained birth certificates and national identity cards in the ongoing mobile blitz for civil registration ongoing countrywide, Home Affairs and Cultural Heritage Minister Kazembe Kazembe has said.
Speaking in Concession during the Zanu-PF National Cell Day, Minister Kazembe said the Civil Registration Office in Concession will start issuing e-passports soon. The Government was not going back on its commitment of leaving no one and no place behind.
Minister Kazembe said birth certificates and national identity cards were vital documents, hence the Government's desire to ensure everyone that was entitled to have the documents, gets them.
He commended the province for its overwhelming response to voter registration.
"Mobile civil registration is ongoing and over 500 000 people have obtained national identity cards," he said.
"The civil registration blitz will continue until September while voter registration for the next election will only stop after the President declares election dates."
The present blitz was designed to make it a lot easier for people to register, but anyone can register at any time. Voter registration blitzes help again to catch up, but voters can register at any time, although voter rolls close shortly before an election or by-election.
Minister Kazembe urged people to continue obtaining national identity documents so that they could register to vote.
"Some provinces are losing constituencies, but on the contrary, Mashonaland Central is gaining constituencies and indications are that people are heeding the voter registration call. Voter registration is ongoing and we urge people to continue registering," he said.
He was referring to the Constitutional requirement for a delimitation every 10 years. As one process in a delimitation the number of seats in each province must reflect the proportion of registered voters to the national total. This is to ensure that the number of voters in each constituency is roughly equal.
Minister Kazembe urged people to take up the opportunities availed by the Second Republic led by President Mnangagwa to become economically independent.
He said economic saboteurs and monopolists were being sponsored by Western countries to cause chaos and despondency in the country, especially towards the 2023 harmonised elections.
"We are running our economy and the West is angry about it. They want to establish their puppet government so that they can come back and take over our land and mines," he said.
"President Mnangagwa is laying the foundation for Vision 2030 through road rehabilitation, revitalisation of the agricultural sector, among other things.
"The West knows that Zimbabweans are not easily shaken and to pinch you harder, they cause economic sabotage by causing price hikes for basic commodities to incite people. The Government is aware of this and the President is dealing with these economic saboteurs."
Mr Peter Musikavanhu, who lost his national identity card to an employer at a Rose Farm in Mazowe in 1984, was ecstatic after getting a replacement identity card back during the mobile registration blitz.
He said since 1984, he was failing to replace his national identity card and could not access many services, including banking services.
Provincial Registrar Mr Tafadzwa Nyandoro said 19 teams have so far covered about 220 centres with the mobile civil registration.
Mr Nyandoro said the largest number wants birth certificates, followed by those wanting to replace their national identity cards.
Interestingly, people in urban centres who are close to civil registration offices, also require civil registration documents in the blitz although usually they do not have to travel far to get them.
"We are receiving an overwhelming response to the mobile civil registration process. It is surprising that areas close to offices and services are also in high demand.
"We also noticed that others only wait for mobile registration to obtain documents. There is a perception that documents are easier to obtain during mobile registration.
"We are waiving the birth record requirement in obtaining a birth certificate because people migrate and go far from where they gave birth. Also, Covid-19 created a backlog in national identity cards. We are confident that by the end of September everyone in need of these documents would have obtained them," said Mr Nyandoro.
A mop up exercise will be conducted in all areas to ensure those that did not benefit from the exercise from the time it started, also get an opportunity to get the documents they require.
Turning to the Zanu-PF National Cell Day, Minister Kazembe, who is the party's Mashonaland Central provincial chairman, said it was a big day for the party.
He said Zanu-PF looks forward to more cell meetings which empower grassroots leadership.
"I want to thank the Commissariat (Department) for coming up with a wonderful idea. We got the opportunity to mix and mingle with people we grew up with," he said.
"It is refreshing to see how much the cell chairperson knows about the party, how enthusiastic and committed they are. We need to give them the opportunity to take down the programme of the party to the grassroots.
"Every party programme should start from the cell to ensure that no one and no place is left behind. The cell meeting brought people together and closer to the problems on the ground."
Source - The Herald