News / National
Ex-Bosso striker appeals for medical assistance
09 Jan 2023 at 06:56hrs |
Views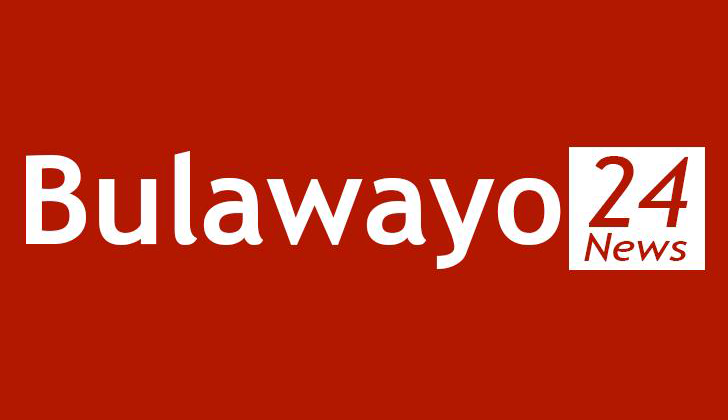 BEDRIDDEN former Highlanders Football Club striker Patrick "Mboma" Mpofu, who has been unwell for some time with his condition deteriorating, is appealing for funds so that he gets medical assistance.
The 38-year-old ex-Bosso star's nephew Josphat Sibanda said they are appealing for assistance to pay for medical services which include a brain scan.
"My uncle has not been well for some time. He has been to the hospital and now he has to do a brain scan as well as some organ tests. We're appealing for assistance so that he does the tests and the doctors can start treating the problem. Right now, he is slowly losing his eyesight and those wishing to assist can contact me on 0780 997 757," said Sibanda.
Having earned the moniker Mboma after fellow footballers compared his gangly type of play to that of Cameroonian legend Patrick M'Boma Dem, the ex-Bosso forward is at his Entumbane home.
Mpofu's road to Highlanders started off at Manyewu Primary School in Entumbane, where he did his elementary education between 1991 and 1997. He then proceeded to Entumbane Secondary School, and there, his talent began to rise.
At primary and secondary school, Mpofu played as a defender because of his height. He had the ability to overlap and score, hence his transformation to a striker at a later stage.
At club level, he played for Zimbabwe Saints' Under-13 and Under-15 sides under the tutelage of the late Lazarus Zimangi, popularly known as Mukoma Juju.
It was the late Benjamin Moyo who converted Mpofu into a striker at AmaZulu juniors where he played alongside Charles Sibanda (ex-Highlanders, Hwange, FC Platinum and Motor Action forward) and Arnold "Majaivana" Tshuma (ex-Bosso and Bantu Rovers).
In 2002, Mpofu left AmaZulu juniors for Border Strikers in Beitbridge.
He stayed at the border town for two-years and played under the late Friday Phiri.
It is at Border Strikers where Patrick developed into a formidable striker.
The ex-Bosso forward returned to Bulawayo in 2003 after getting a call from his nephew Josphat Sibanda who was a Highlanders juniors' goalkeeper.
Mpofu became a key member of the Bosso Under-19 squad that had the likes of Graham Ncube, Nhlanhla "Mookie" Dube, Mbuso Mandiopera, Innocent Nyoni (former Black Mambas goalkeeper and midfielder), the late Sifiso Nketha, Obidiah Tarumbwa, Zephaniah Ngodzo, Marshall Machazane, Brighton Dube, Brighton Choto and Thomas Muketiwa.
In 2005, Highlanders first team coach Dick Chama and Madinda Ndlovu promoted Patrick into the senior team.
The winning goal against a star-studded Caps United at Barbourfields Stadium made Patrick an instant darling. Bosso won that game 2-1.
When Methembe Ndlovu took over in 2006, Mboma played half a season at Bosso, before requesting to be loaned to Hwange FC where he was guaranteed of first team action.
In 2007, he left for Botswana to join Mokgoditsane Fighters alongside Muketiwa and the late Mandiopera. They were later on joined by the also departed Highlanders defender Bekithemba "Malala" Nkiwane.
He spent four years in Botswana and returned in 2011 to join now defunct Quelaton.
Mpofu stayed for six months at Quelaton before retracing his boots to Botswana for Motlakasi Power Dynamos in Palapye where he linked up with Siza Khoza, Hillary Madzivanyika and Maxwell Mburayi. At Power Dynamos, they were coached by legend Madinda Ndlovu.
Mpofu returned to Zimbabwe in 2013 and joined Beitbridge FC Strikers with Voster Chitema, Kenny Dokoza Msimanga, Danisa Phiri and Dube.
In 2016 he moved closer to home, playing for ZRP Bulawayo and in 2017 helped Bulawayo Chiefs win the Southern Region Division One Soccer League title.
Mpofu hung his boots in 2018 and went on to play money games in Johannesburg, South Africa.
Source - The Chronicle